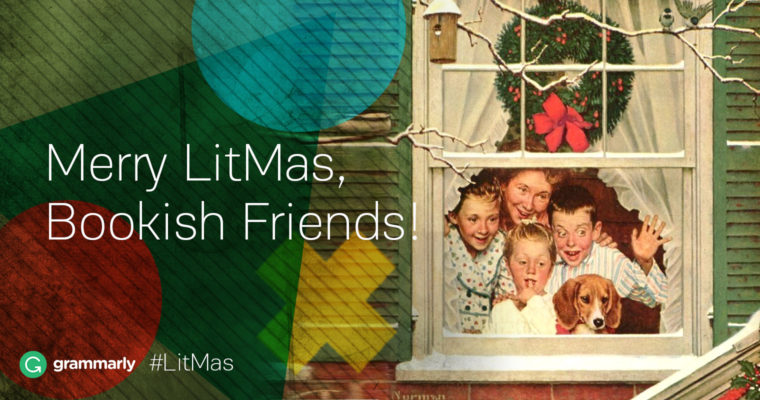 'Tis the season . . . to read! The holiday season means colder nights and more time inside for some, so why not spend it with your nose buried in a book?
We know the winter season can be tough for many people, with its short days and long nights. We also know bibiliotherapy is both real and wonderful. So, in the spirit of the holidays and bookishness, we've decided to create a new holiday focused on bibliophiles, bookworms, and jokesters of all sorts. Put on your reading hats and pour a new cup of cocoa, because LitMas is here!
Of course, LitMas would be terrible fake holiday without gifts! Today, we have one gift for our loyally nerdy bookworms. Instead of a partridge in a pear tree, here's a poem on the beauty of snow by Henry Wadsworth Longfellow.
Source: "Snow-Flakes" by Henry Wadsworth Longfellow, via The Poetry Foundation
What's your favorite holiday read? Send us your favorites with #LitMas, and we'll post some of them later this week.