A Strong Brand Needs Consistent Writing

Help your whole team capture your company's unique voice and style.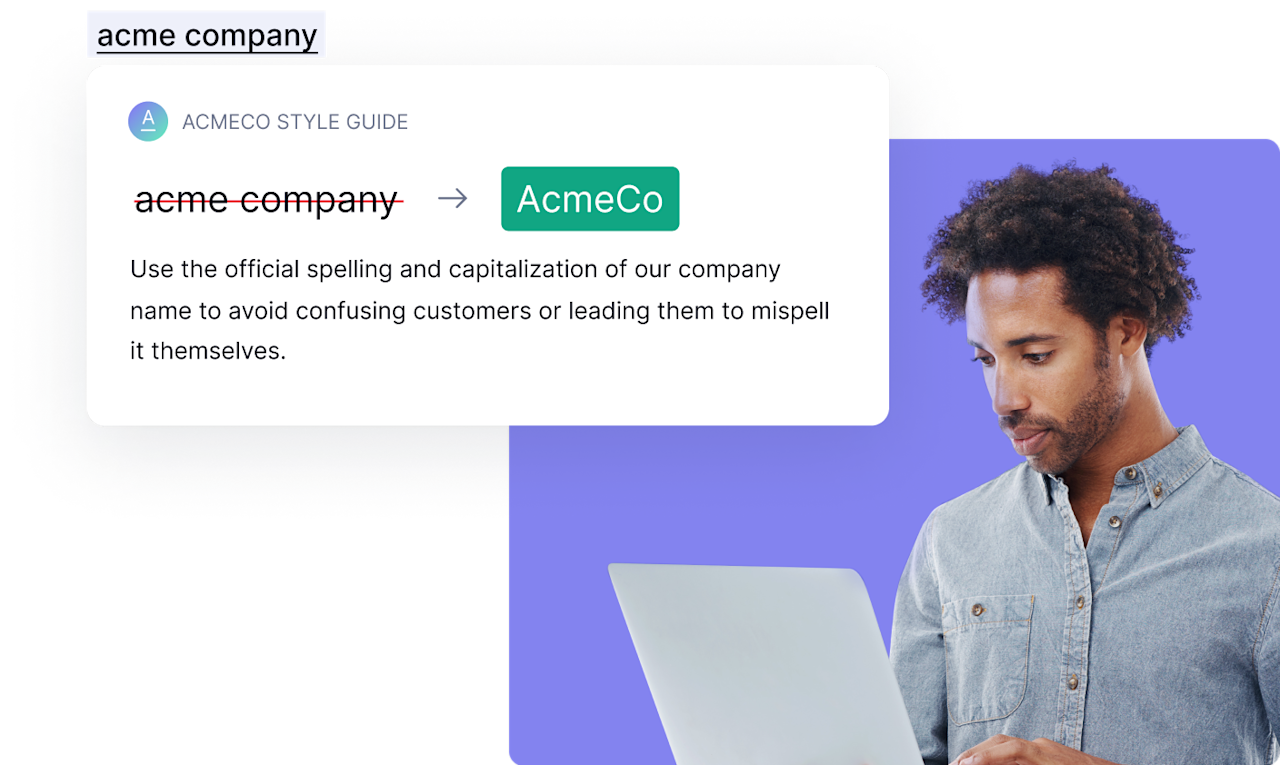 Style Guide
Keep your team aligned with a shared library of words, terms, and phrases specific to your organization.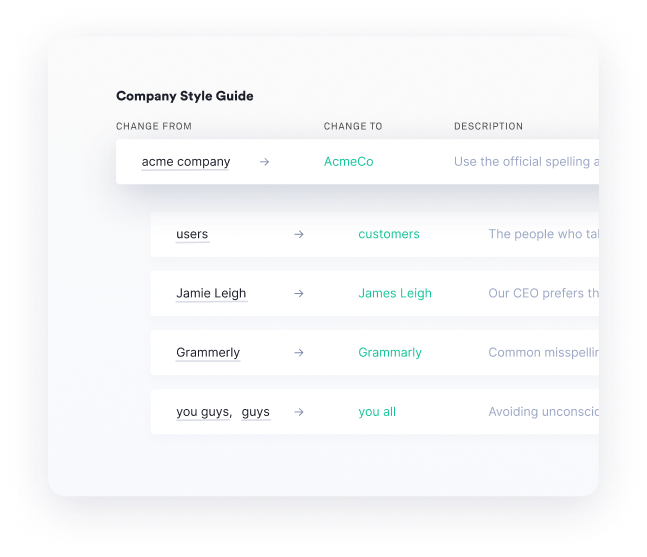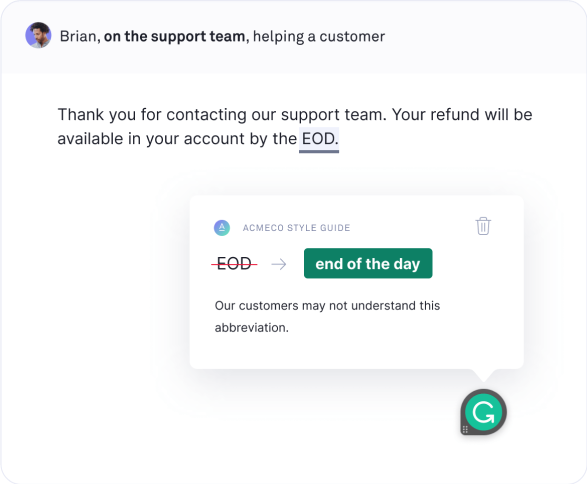 Replace Acronyms and Jargon
Create rules to help your team avoid using confusing acronyms or jargon with customers.

Names Matter
Make sure your company, product, and trademark names are properly spelled and capitalized.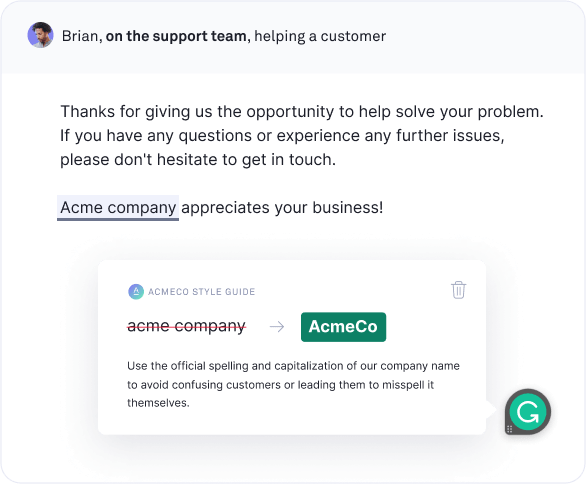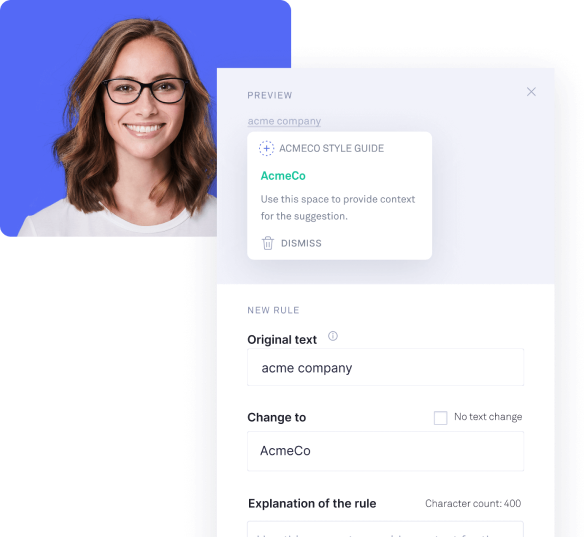 Custom Style Guide Rules
Rules are easy to create and update, so keeping your style guide up-to-date is a snap.

Brand Tones
Turn your brand voice into a tone profile so your team can strike the right notes for every interaction.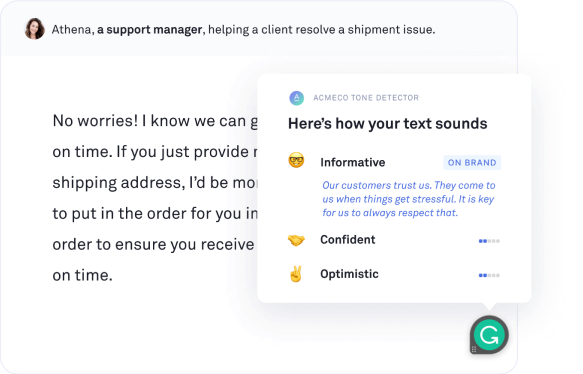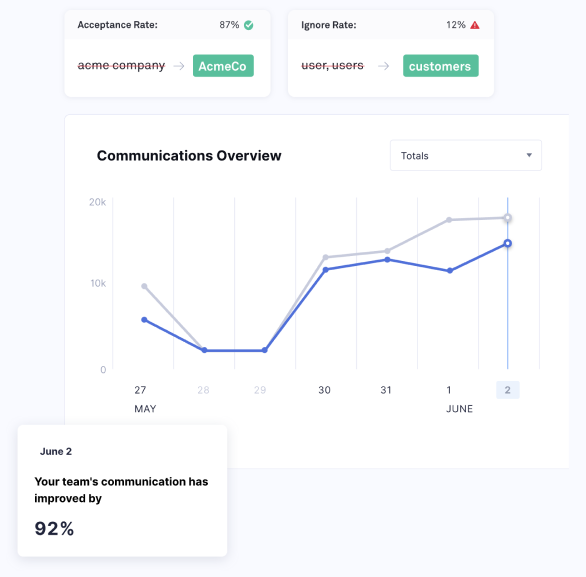 Reporting and Statistics
Get continuous feedback and make adjustments painlessly to fit your team's needs.

Works Where Your Team Does

Grammarly integrates seamlessly with your workflows across desktop and mobile apps and websites.


Support

Reduce ticket volumes, time to resolution, and customer churn.



Sales

Save time on enablement and gain more time to sell.



Marketing

Increase quality and production while reducing time spent.

Help Your Team Do Better Work


Get started today and instantly elevate the communication skills of your entire team.