Grammarly for Education
Your Trusted 

Generative AI Partner 

for Institutional Success

Empower students and faculty to become more creative and capable communicators with the help of AI-enabled writing assistance
for every step of the writing process.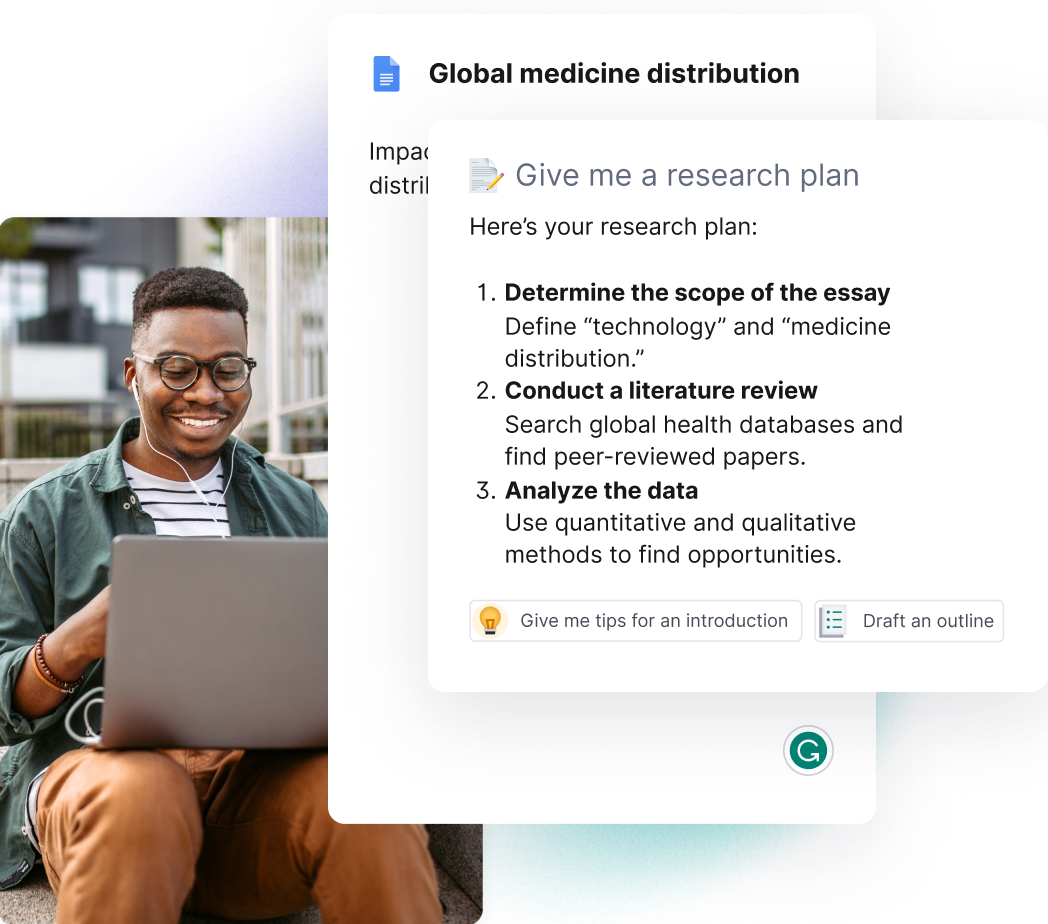 Delivers AI-enabled communication assistance in real time where students write the most.

Provides built-in guidance and custom feedback to enhance learning throughout their entire writing journey.

Improves career readiness, preparing students for professional success in an AI-connected workforce.

Protects institutional data with enterprise-grade security, and promotes transparency through responsible AI.

Fuel Academic Excellence With the Help of AI-Enabled Communication

Building on more than a decade of responsible AI expertise, Grammarly supports the educational community in becoming more effective communicators while adapting to the use of new AI technology.

Real-time feedback with AI to improve student writing


Optional generative AI features give students a trusted partner to help them ideate more creatively and improve their writing with thoughtful suggestions.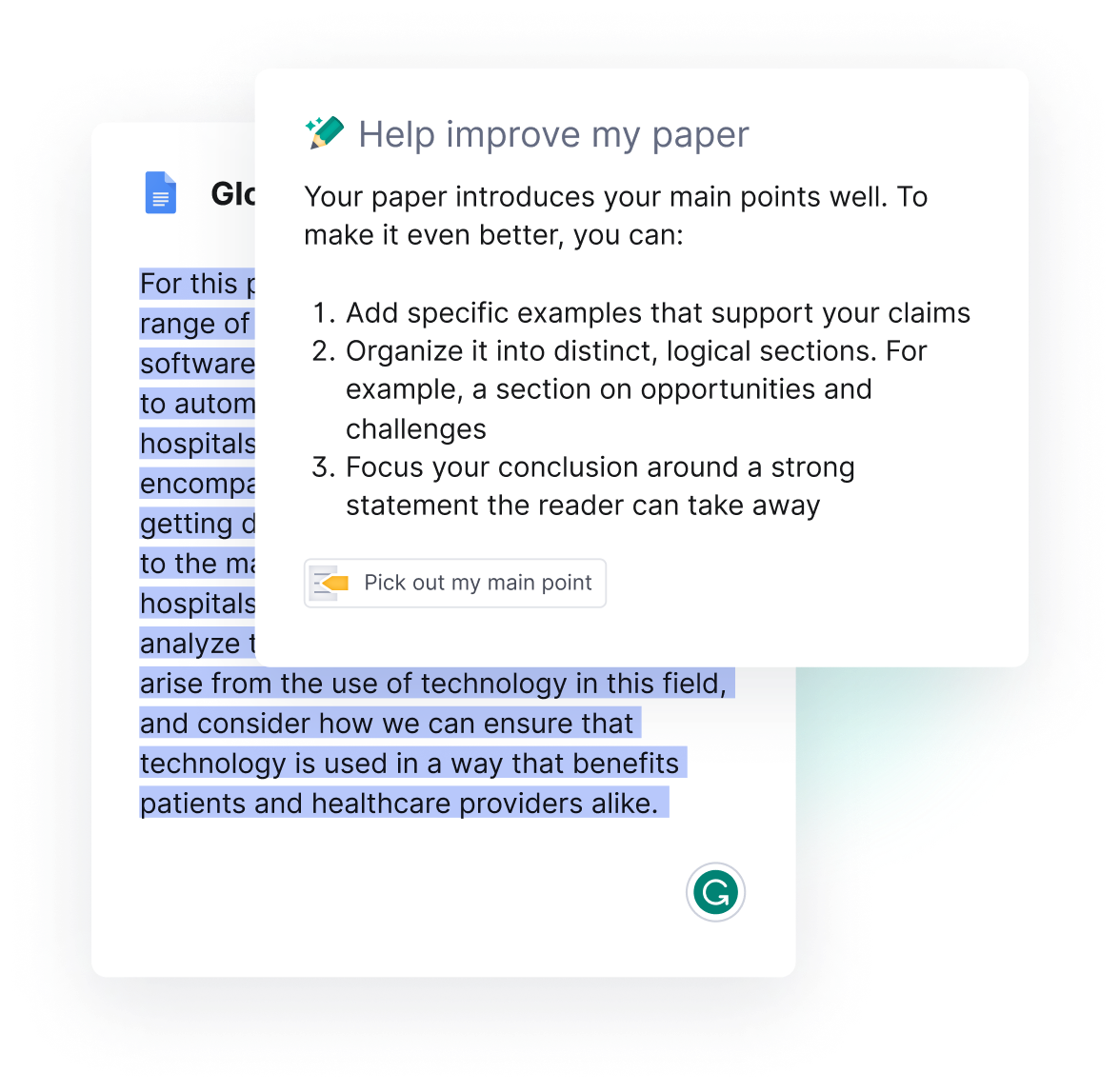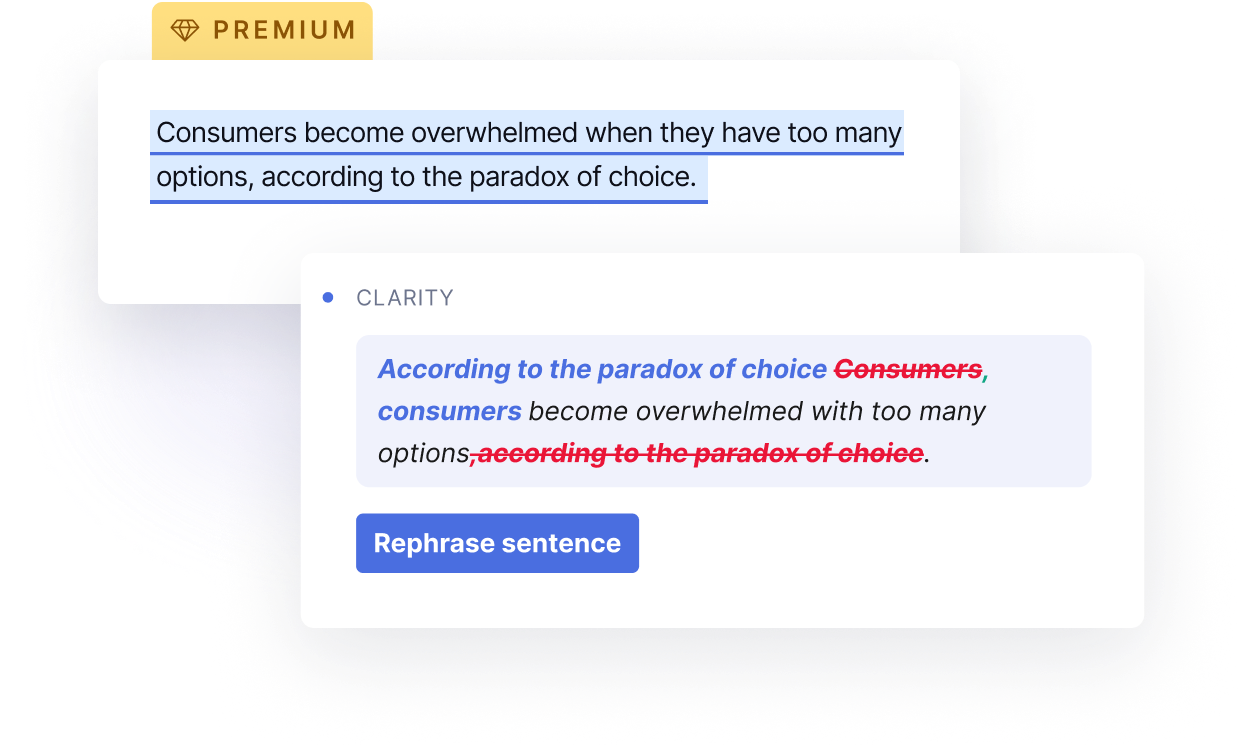 Support for articulating ideas with confidence


Clarity-focused suggestions improve communication for everyone across the institution—from students polishing final papers to faculty drafting department emails.

Generative AI that upholds academic integrity


Our auto-citations allow students to instantly cite AI use in their work with just a few clicks, and AI guideline reminders encourage students to honor institutional policies when writing.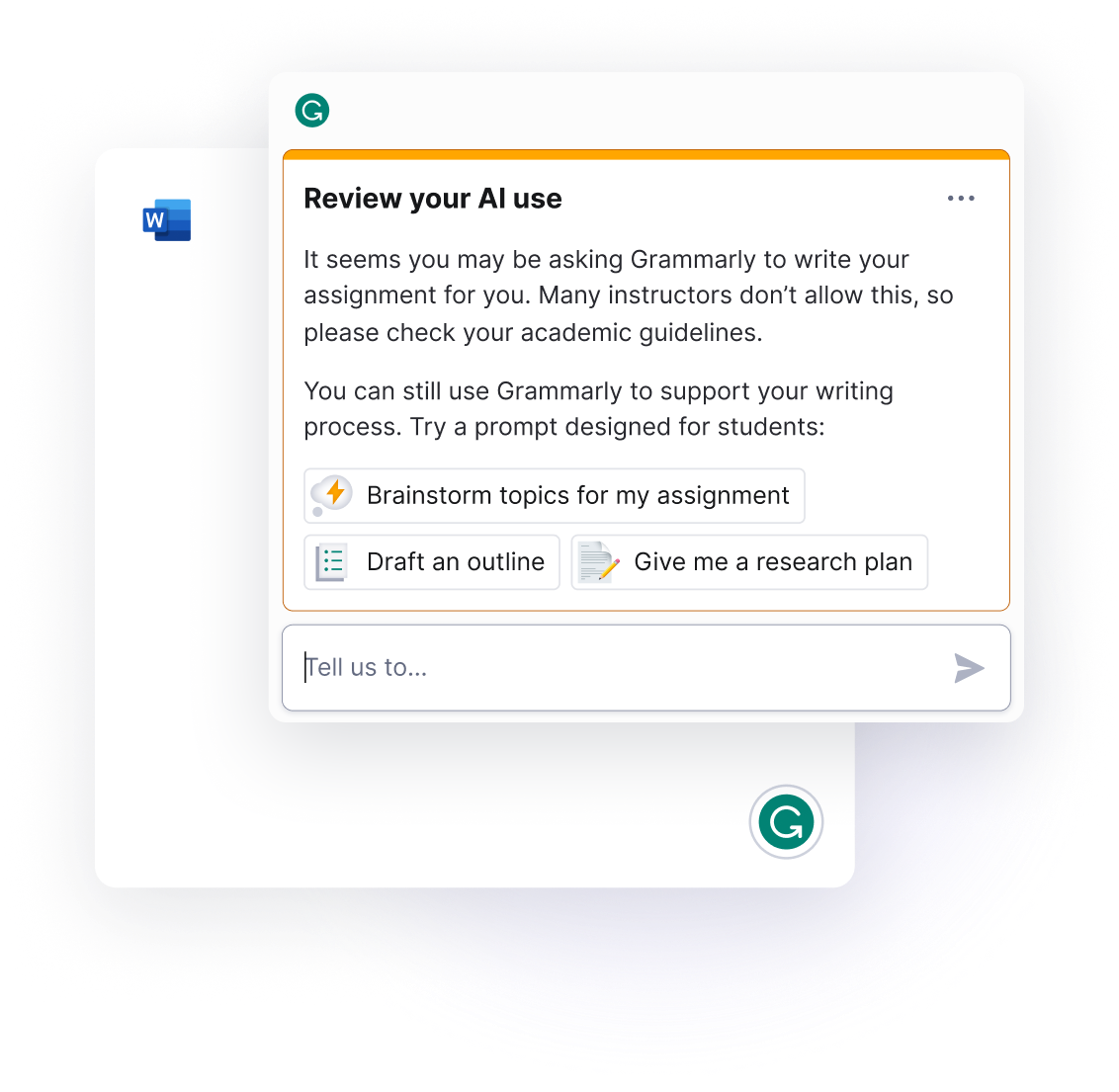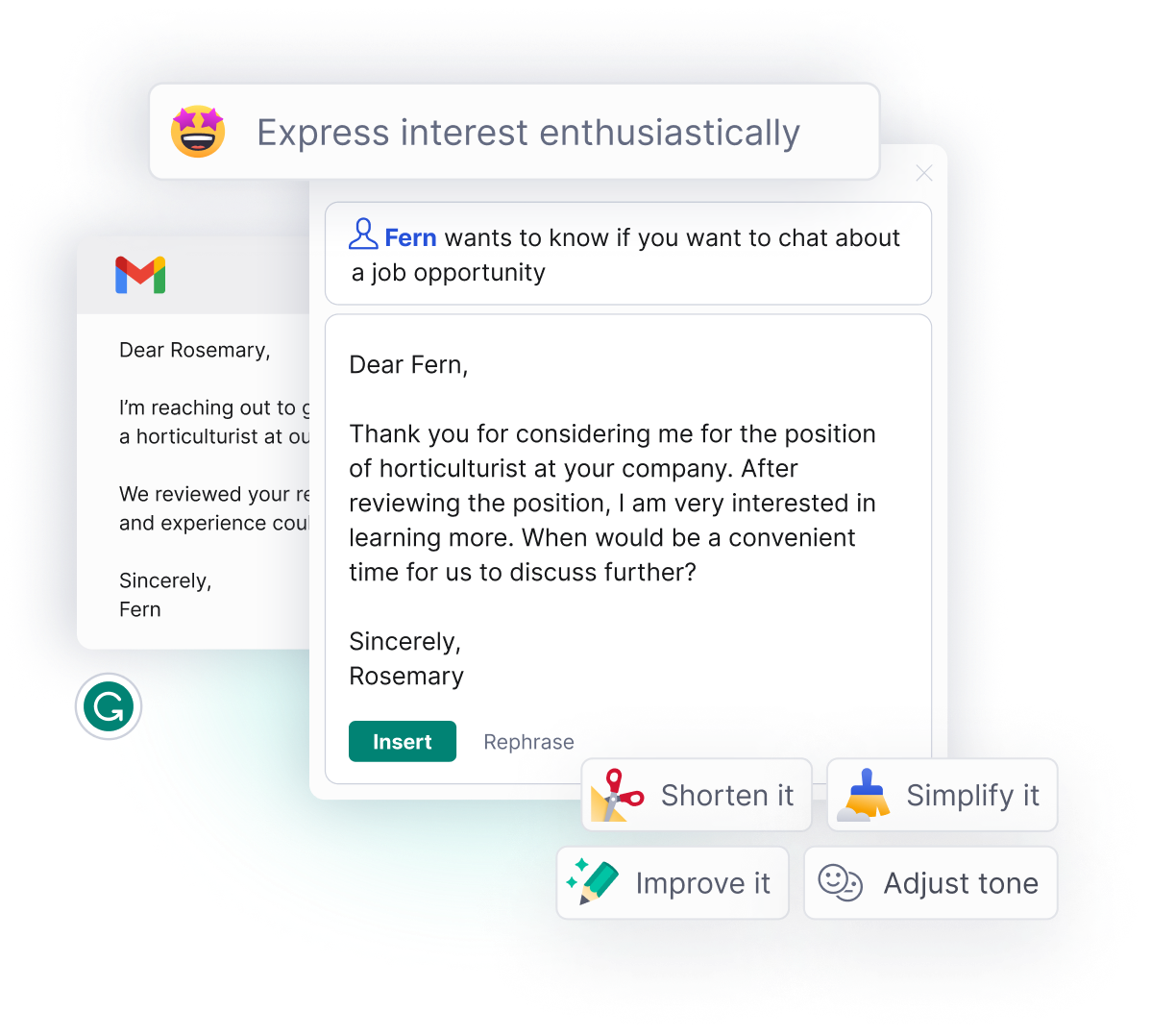 Preparation for a rapidly evolving job market


Trusted by a third of Fortune 500 companies, Grammarly works seamlessly in professional applications and prepares students to excel in a job market being transformed by new AI technology.

Reassurance that student work is plagiarism-free


Plagiarism detection flags passages that need citation by scanning ProQuest databases and billions of web pages. We offer citation support for APA, MLA, and Chicago across popular research sites, plus the ability to cite generative AI use.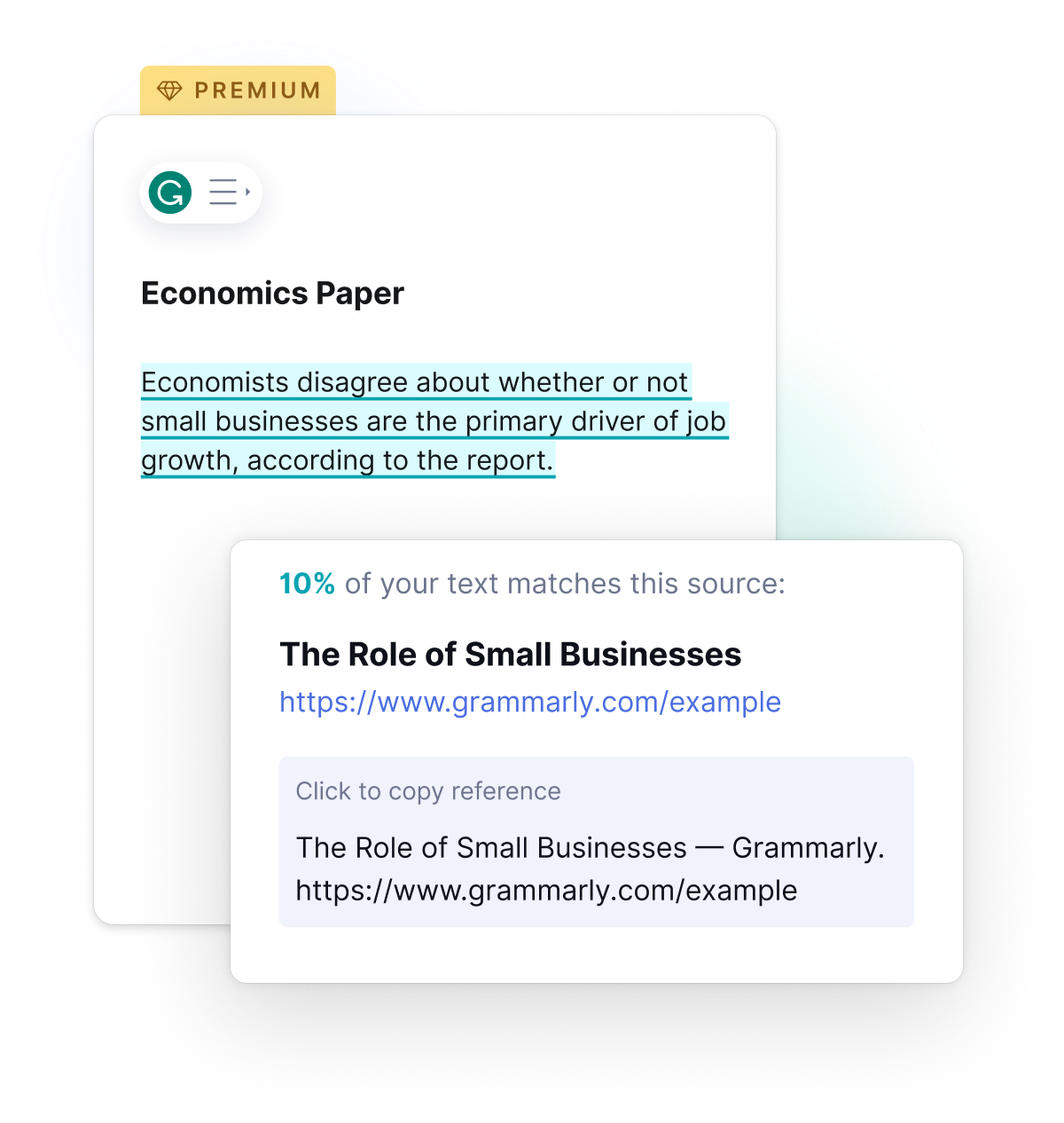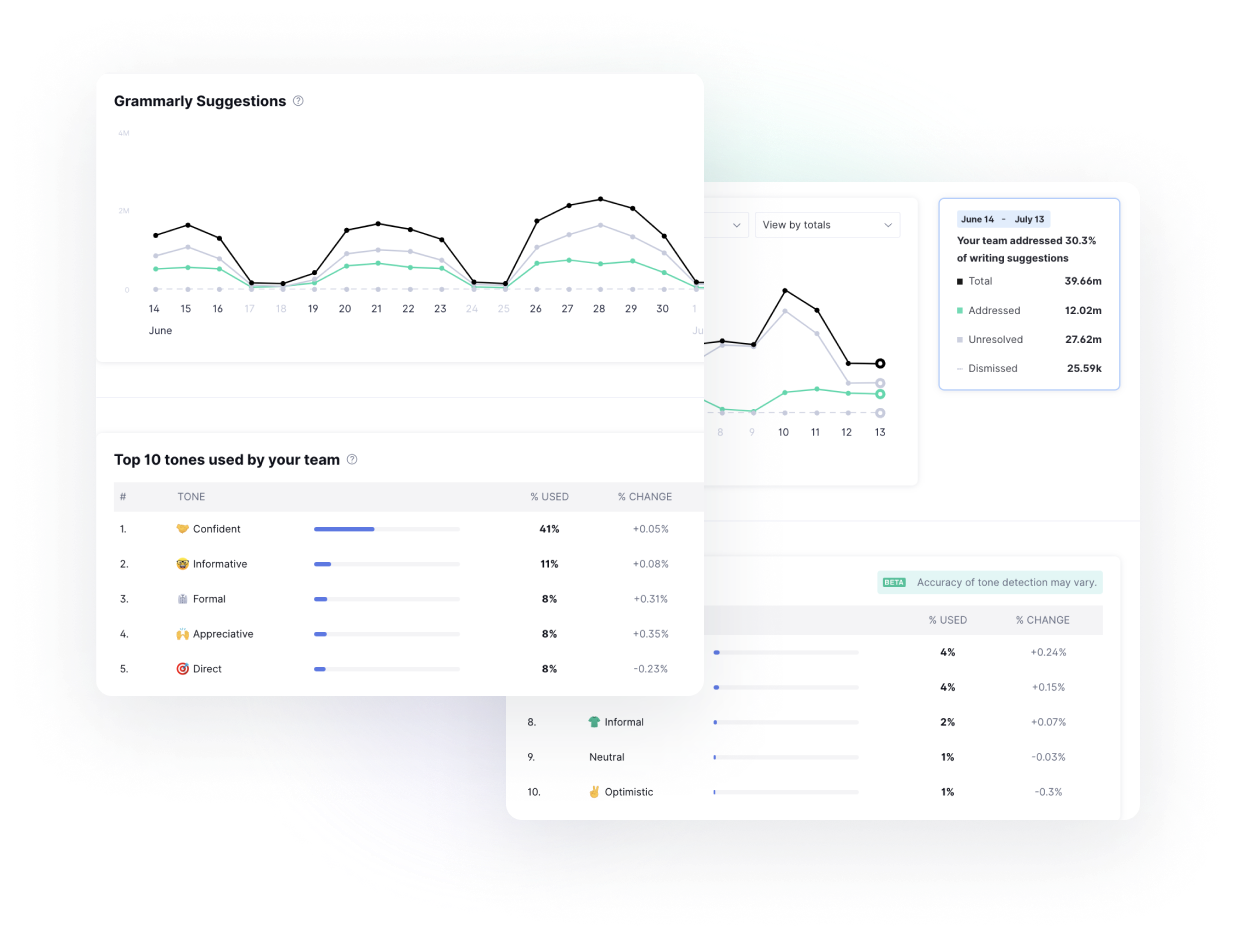 Enterprise-grade analytics for your institution


Tap into compelling insights with our analytics dashboard and understand how students and faculty members are using Grammarly to improve their writing.

Trusted by Over 3,000 Institutions, Including: See Why Students and Faculty Alike Trust Grammarly

100% of students using Grammarly report that Grammarly helped them secure an internship or first job.

94% of students say Grammarly Premium helped improve their grades.

87% of students say they save over 1 hour a week with Grammarly Premium.

97% of academic professionals say Grammarly increases their confidence in their written material.


"Grammarly has changed my professional life more than any other technology. I get to address a student's argument, evidence, and scholarly voice instead of mechanical issues. Grammarly is education's most significant advance in decades."

Greg Salyer, Ph.D.
Chief Academic Officer
The Holmes Institute




"Grammarly helps students and faculty build confidence in their communication. Our engineering students can focus more on demonstrating their subject-matter knowledge through their writing instead of worrying about grammar and voice."

Michael Goay

IT Executive Director

University of Southern California 




"The biggest benefit to Grammarly is its potential to elevate writing quality of both students and staff. This can lead to improved academic performance, communication, and professional output."


Shireen Junpath
Professional Teaching Fellow 
The University of Auckland




"We want to prepare students for careers that don't exist yet... Now more than ever, students need to know how to use Grammarly as they emerge with their college degrees."



Matthew Nimeth
Director of Instructional Technology 
Colorado Christian University


"Grammarly TEACHES me better grammar. By recommending changes and providing a rationale for the recommended change, Grammarly allows me to remain in control of the changes and learn 
as I go."

Wes Hartley
Adjunct Faculty
Liberty University


"Grammarly is available to our entire school so each student is equally prepared for the workforce. It's a matter of equity for us."


Sarah Moore
, Ph.D.
Associate Professor of Instruction & Director of Business Communication Program & Center
The University of Texas at Dallas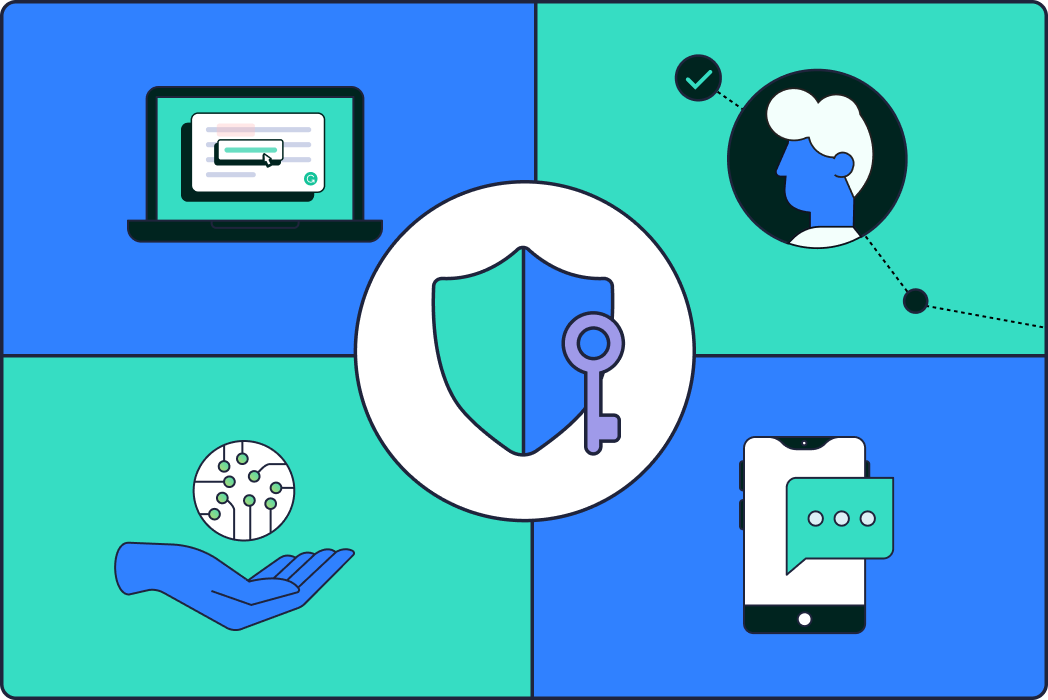 Responsible AI That Champions Innovation

in Learning

Grammarly is committed to responsible AI development for the educational community by prioritizing privacy, security, and ethics.
Read more about our approach to
responsible AI
.
Frequently Asked Questions

What's the difference between Grammarly's individual offerings (Free and Premium) vs. Grammarly for Education?

While Grammarly's Free and Premium plans can provide a student or educator with their own Grammarly account, Grammarly for Education is an institutional license that provides access to all students and faculty.

Can everyone at my institution use Grammarly?

A Grammarly for Education institution-wide license grants access to all students, faculty, and administrators at your institution.

Will Grammarly for Education do students' work for them?

Grammarly for Education offers suggestions across grammar, spelling, punctuation, unclear sentences, incorrect citation style formatting, and more. 

As an institution, opting into AI writing assistance unlocks real-time support for students and faculty. Providing guidance at every step of the writing process, Grammarly empowers them to not only brainstorm effectively before writing, but to revise their work efficiently—and learn while doing it. 

At the heart of Grammarly's next-generation communication assistance lies our unwavering commitment to

customer trust

, with rigorous standards for enterprise data security, user privacy, and responsible AI development.

Our recent series of features designed for Grammarly focuses on amplifying student's thinking and learning, rather than replacing it. AI guideline reminders, suggested academic prompts, and output explanations introduce students to the effective and responsible use of AI, equipping them for a future that will increasingly rely on this technology. 
Does Grammarly for Education work with LMS software (such as Blackboard, Canvas, and Moodle)?
What databases does Grammarly's plagiarism detector check against?

Grammarly's plagiarism detector scans writing against ProQuest's proprietary databases and billions of web pages and articles, then highlights passages that may contain potential plagiarism. Grammarly provides each scanned document with an originality score and links to any matching sources that require citation. Our plagiarism detector does not check text against an internal database or against writing previously submitted by you or others.

With Grammarly for Education, will my data be secure?

We maintain uncompromising

security

standards and procedures to keep your words and account data safe. Our many certifications and compliances include education industry standards such as Student Online Personal Protection Act ("SOPPA"), Children's Online Privacy Protection Act ("COPPA"), and Family Educational Rights and Privacy Act (FERPA).
Is plagiarism detection the same as AI detection?

Plagiarism detection and AI detection are not the same. Plagiarism detection involves comparing a piece of writing to a vast database of previously published works to identify any similarities. 

AI detection, as it relates to writing, refers to the ability of artificial intelligence to identify text that was created using AI. However, the increasingly human-like quality of AI writing has made it challenging to detect AI-created content accurately. While AI detection tools may exist, this technology is not reliable.

Grammarly's new AI guideline reminders, to be released later this year, specifically encourage students to honor their institutions' policies. Additionally, Grammarly's new citation feature promotes transparency by allowing students to cite the use of AI in their work in just a few clicks if that's what's asked of them. Both features will be available as part of Grammarly in the fall of 2023.

Confident Communication Anywhere Writing and Learning Happen

Apple
Windows
Google Docs
Gmail
Microsoft Word
Zoom
Canvas
Microsoft Outlook
Blackboard
Moodle
Ready to Get Started?

Join over 3,000 educational institutions using Grammarly to achieve better results, boost student confidence, and make the learning experience more rewarding and meaningful.