Grammarly for Android

Get intelligent, on-the-go English writing support for confident communication with Grammarly Keyboard.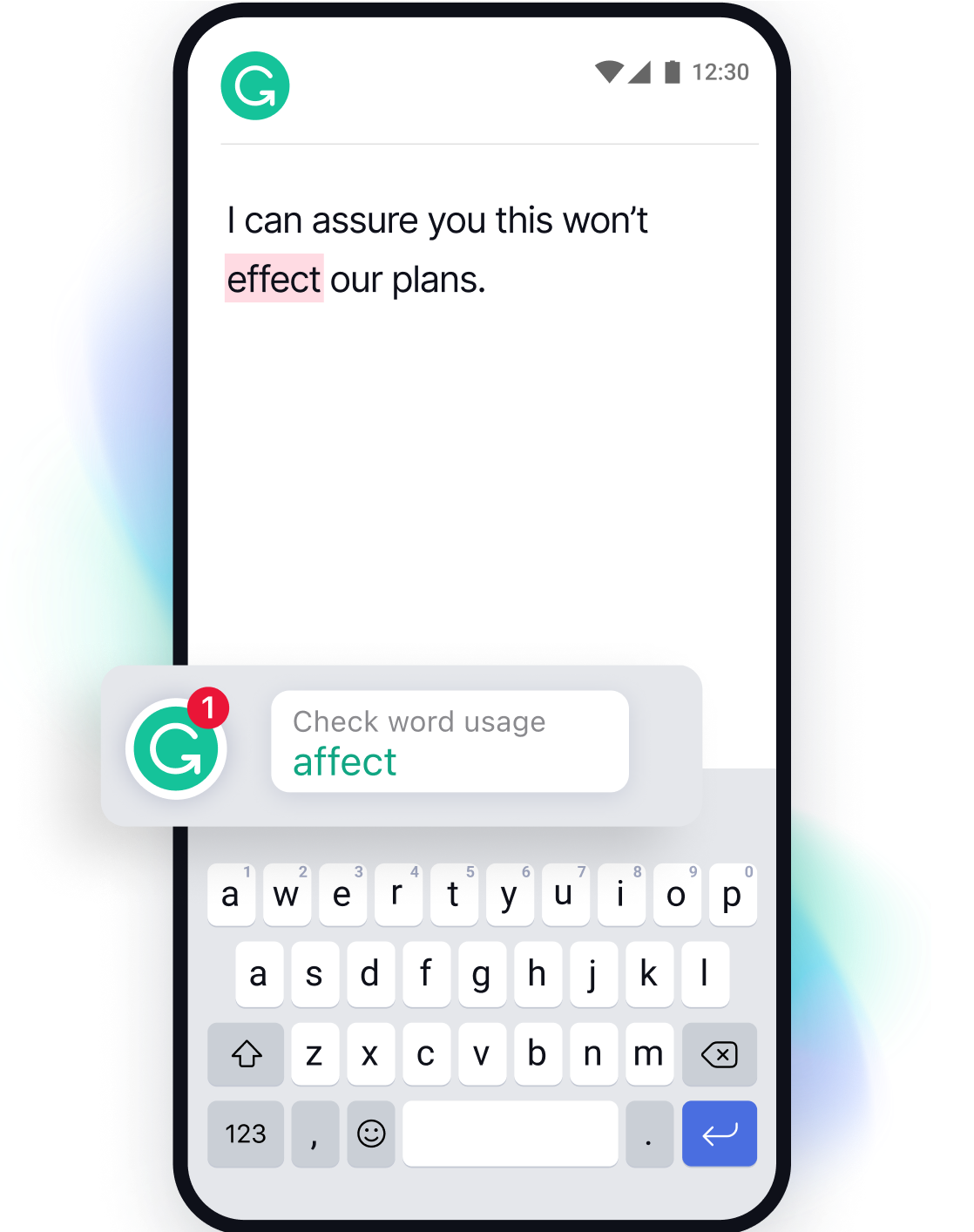 Polished Writing at Your Fingertips

Clean up your texts

Fix writing mistakes and typos on the go.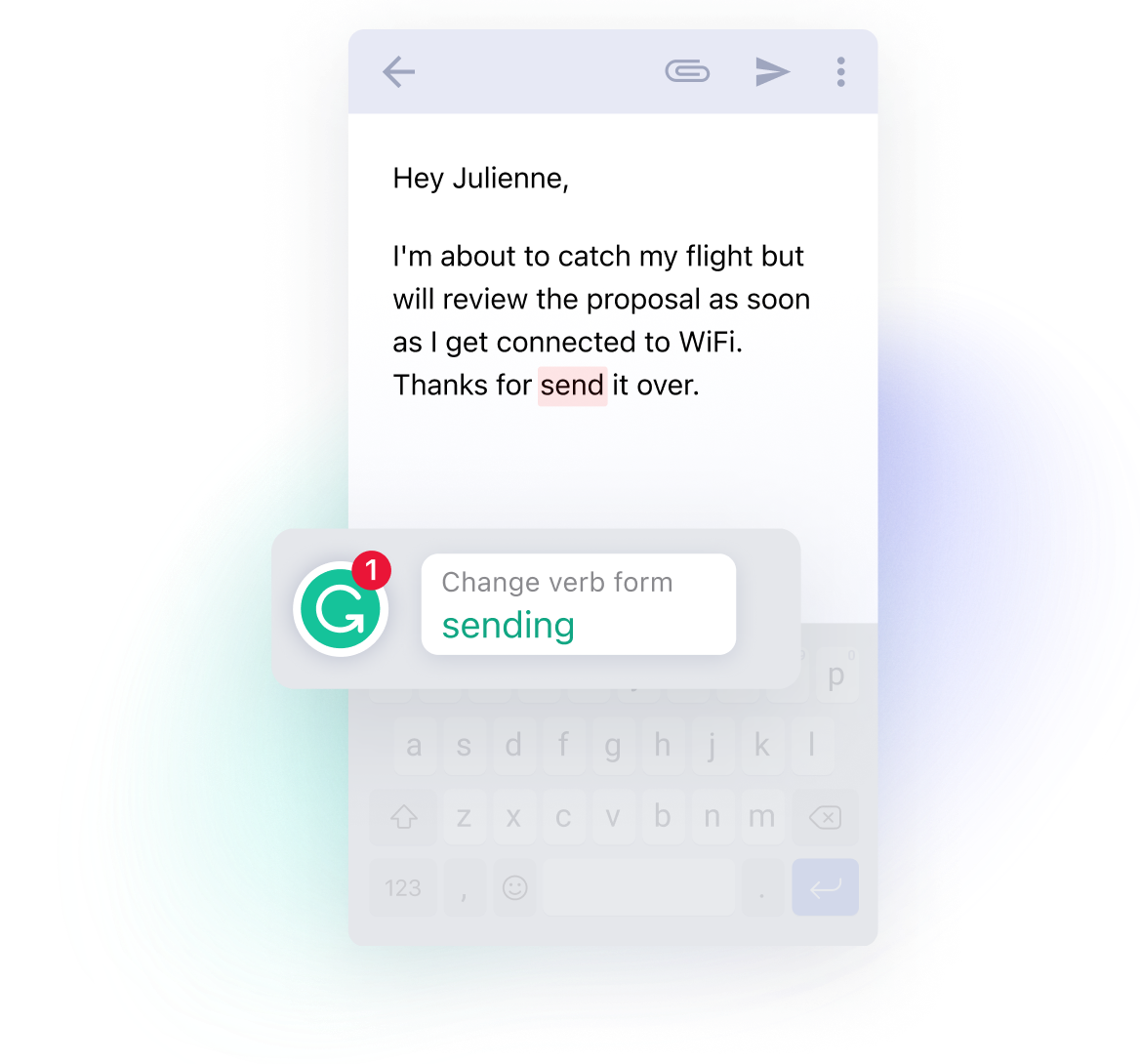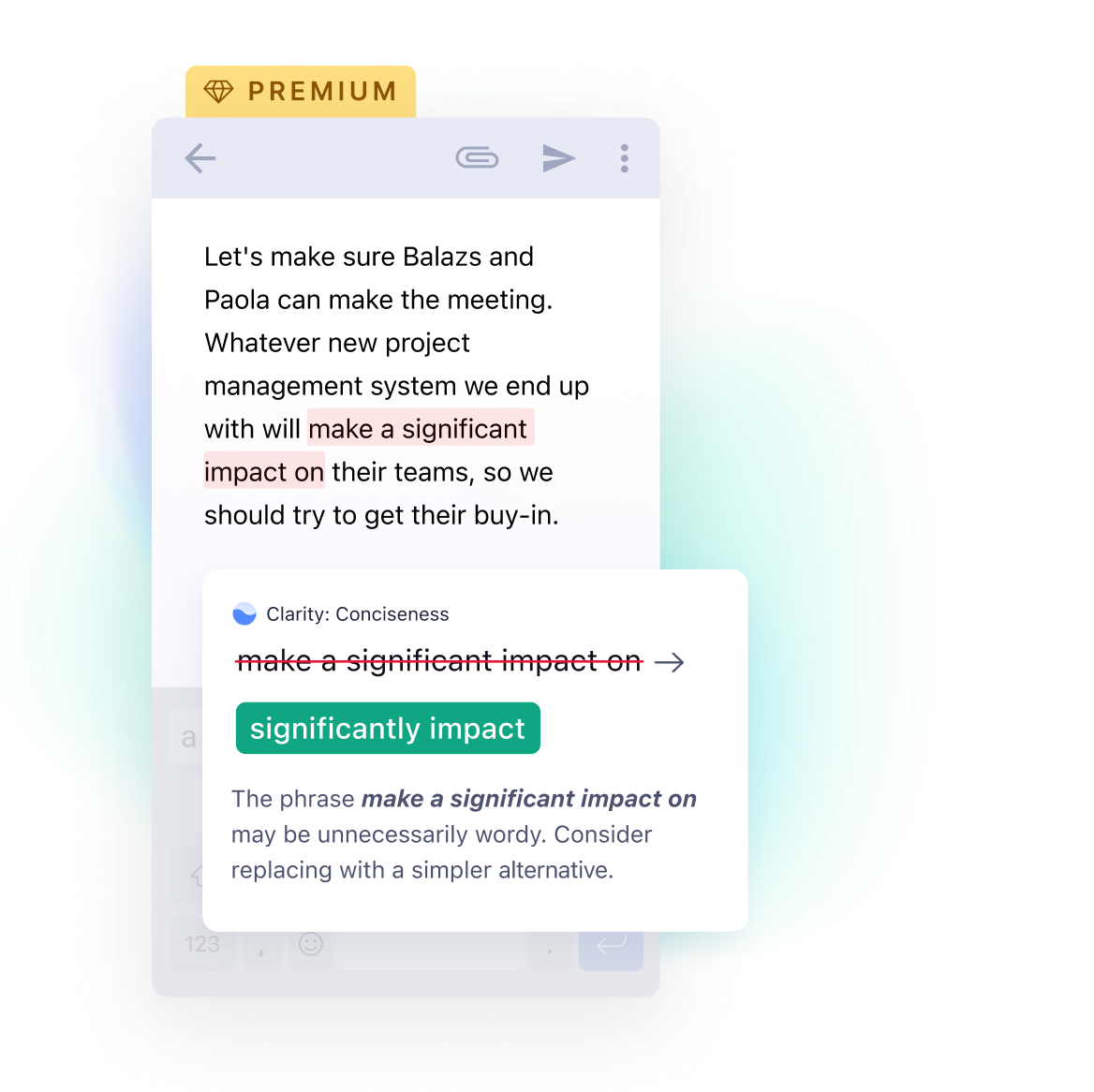 Say more with less

Cut out unnecessary words with ease so your message is clear.

Check your tone

Strike the right tone in your message, whether personal or professional.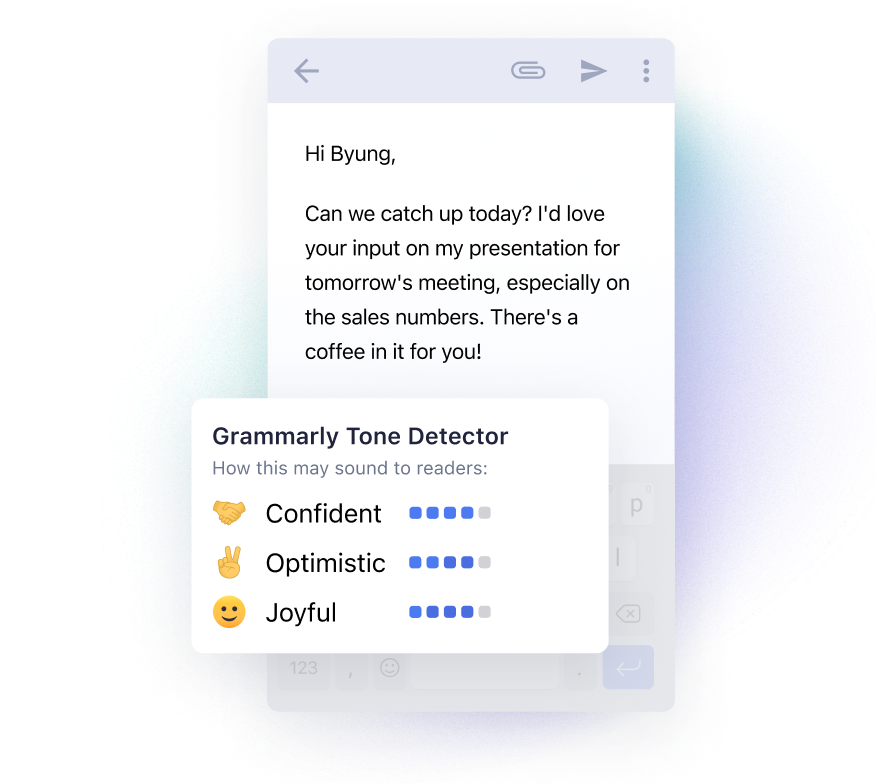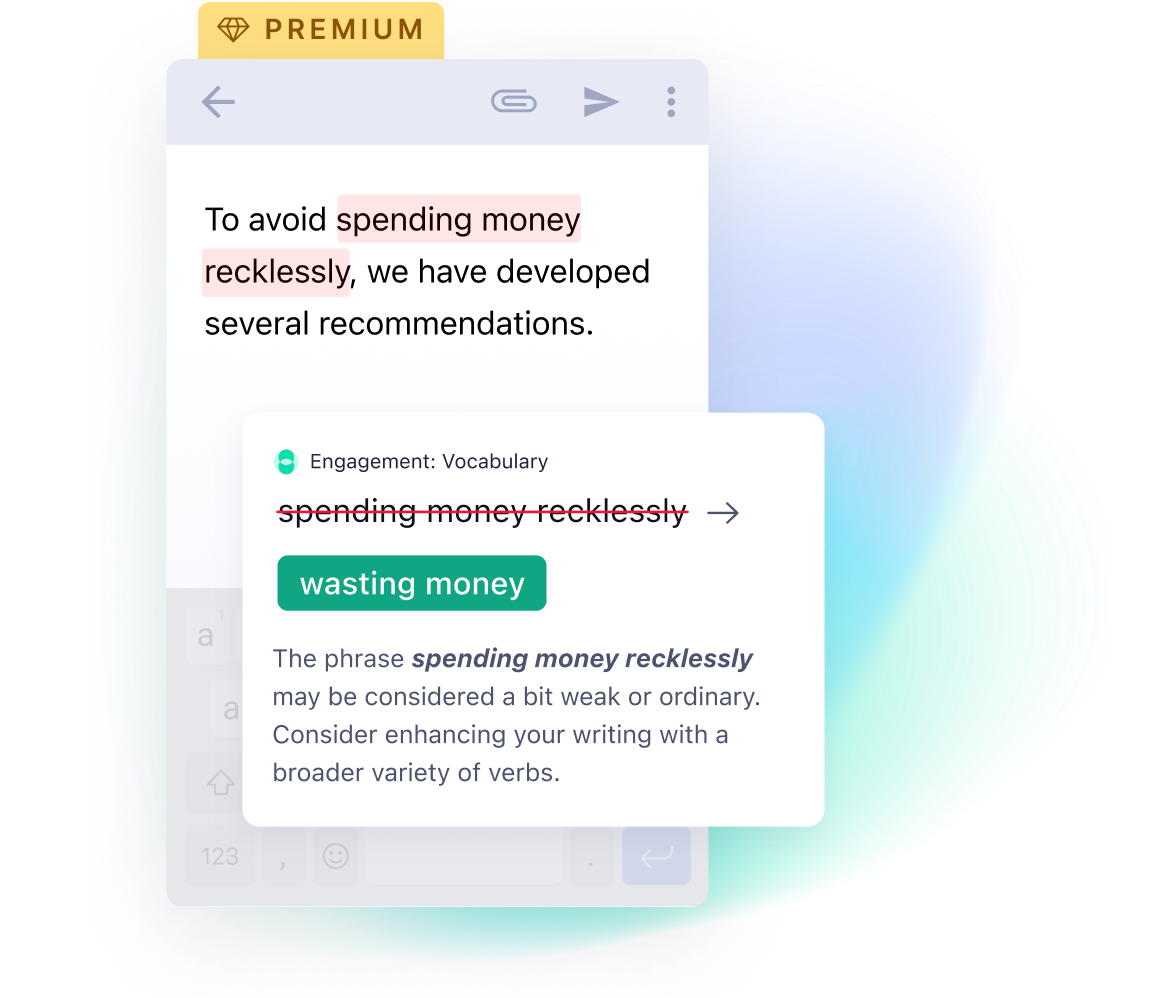 Choose the right words

Find the most effective words to express yourself confidently.

Type in multiple languages

Easily switch your keyboard language when you're not using Grammarly for English writing support.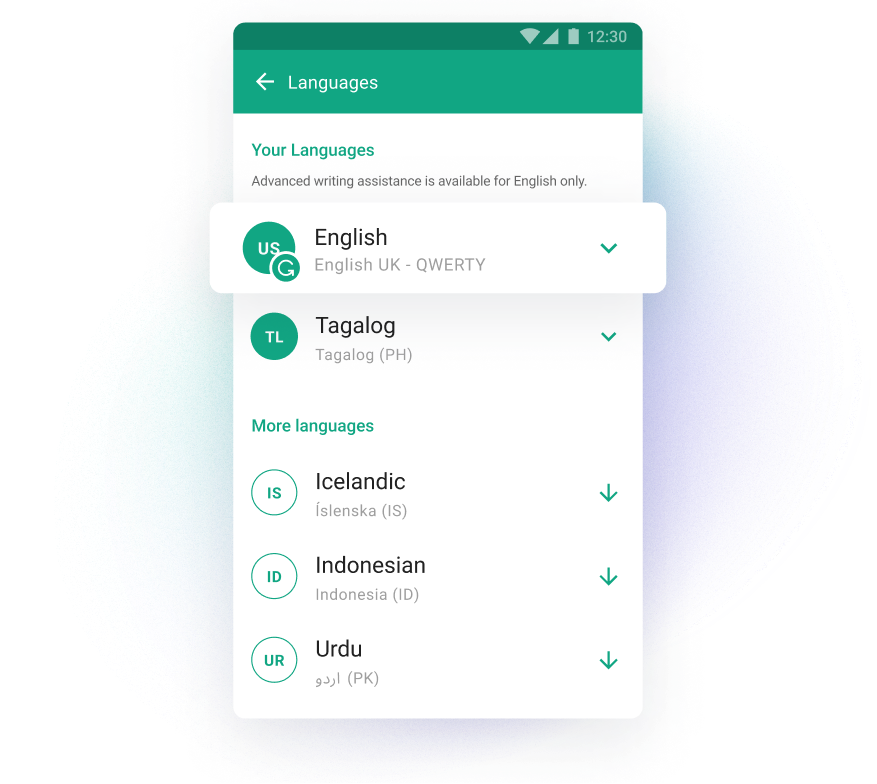 "I think this is a great app for learners; it not only augments our writing but also helps us improve as a writer; it is such an enriching experience. One can achieve fluency in a language only through regular practice and Grammarly strives to reinforce that endeavor."

Jeevanshu Dhawan
Google Play Store reviewer
Works in Your Favorite Apps



Frequently Asked Questions

How do I install and use Grammarly on my Android device?
What does Grammarly Keyboard offer beyond my Android device's native keyboard?

The Grammarly Keyboard brings Grammarly's writing suggestions straight to you in any app, including texts, emails, and social media posts. Grammarly's writing feedback goes beyond your phone's standard autocorrect and helps ensure your writing is clear, confident, and mistake-free.

Where does Grammarly work on my device?

Grammarly works where you write on your device—across apps you commonly use, including Gmail, Outlook, SMS, WhatsApp, Facebook, Twitter, and LinkedIn.

Does Grammarly Keyboard offer multilingual support?

While Grammarly's writing support and suggestions are for English text, Grammarly for Android's keyboard works with multiple languages so you can easily toggle between them. There's no need to maintain multiple language keyboards with Grammarly for Android. Simply add languages in your keyboard customization page of the Grammarly app.

Does Grammarly for Android support swipe-to-type and predictive typing?

Yes, both features are integrated for composing quality writing quickly while you're on the go.

How can I customize my keyboard in Grammarly for Android?

Through the Grammarly for Android app, you can choose from colorful themes and backgrounds, as well as personalize your writing with GIFs, emojis, and stickers.

Is my data secure on Grammarly for Android?