Engage Customers Better with Effective Communication

Empower your teams to deliver effective and efficient communication with your customers in real time.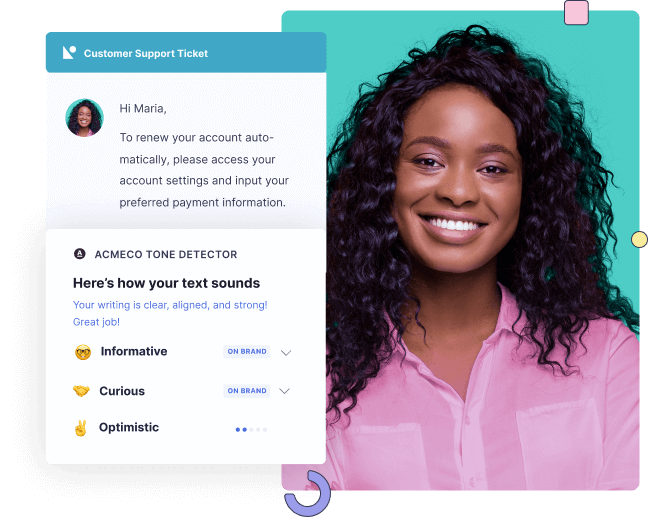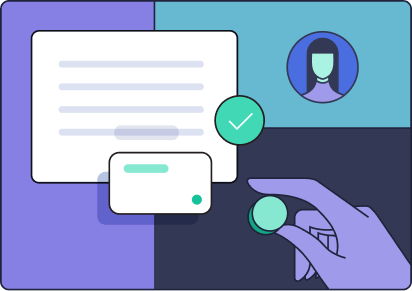 High-quality communication drives customer engagement.


According to Forbes, businesses lose $75 billion a year due to poor customer service.*

*Forbes, Businesses Lose $75 Billion Due to Poor Customer Service, 2018

Optimized for Customer Support

Deliver a consistent customer support experience across teams and interactions.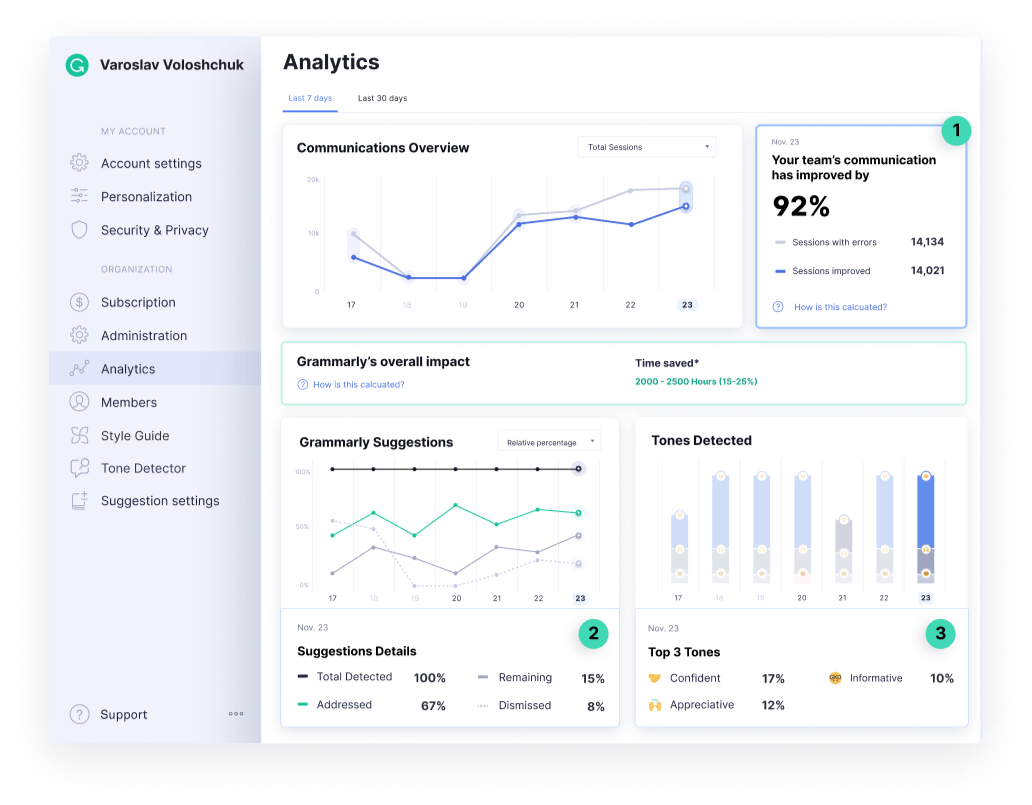 Drive efficiencies

Automate responses for common issues using features like snippets, saving your agents time.

Grammarly Business supports thousands of apps and works within your existing tools and platforms.

Set your team up for success

Grammarly Business helps support teams reduce writing mistakes by up to 74%.

Empower your team to communicate with empathy and accuracy everywhere they write.

Build trust with customers

Grammarly Business has features like custom style guides to help deliver consistent customer interactions.

Use features like brand tones to help teams reflect your brand well across every customer interaction.

"Grammarly Business has helped our team create the best first impression with our customers, which has led to us having more impact and credibility when resolving critical issues."

Sean Scanlon
Global Escalation Manager at Pivotal
AI-Enabled Features to Empower Customer Conversations


Automated Style Guides

Create a real-time source of truth to keep all writing and language across your organization on-brand.

Tone Detection

Detect over 40 different tones to ensure all customer interactions are confident, friendly, and productive.

In-Depth Analytics

Identify team improvements, monitor usage, and leverage centralized billing with administrative controls.

Fluency Support

Real-time suggestions to improve writing fluency for multilingual support agents.

Clarity Suggestions

Real-time suggestions to reduce wordiness, simplify sentences, and remove ambiguity.

Weekly Insights

Individual insights to educate and motivate support agents to keep improving their communication skills.

See Grammarly Business in Action