A Checker for Every Sentence

Grammarly's free sentence checker allows you to write your best wherever you love to write. Check for run-on sentences, tone, clarity, and more with Grammarly.

Improve Your Sentences

Great
sentences
are the building blocks of great writing, but getting them just right is something that even professional writers regularly fuss over. There are many ways to muddy a sentence: complicated structure, misplaced modifiers, or confusing delivery. Two of the most common blunders involve incomplete or run-on sentences, which make writing difficult to understand. Luckily we have helpful resources to guide you toward writing crisper, cleaner, easy-to-read sentences so that your ideas don't get lost in the shuffle.
Watch and Learn

Learn more about the simple present tense, including how and when to use it.

How Grammarly Can Help

Grammarly's full range of writing feedback is designed to help you make your writing the best it can be. With real-time suggestions on everything from spelling, grammar, and punctuation to tone and clarity, you can be confident that your writing presents your ideas in their best light.

Full-Sentence Rewrites

See clearer and more polished ways to say what you mean.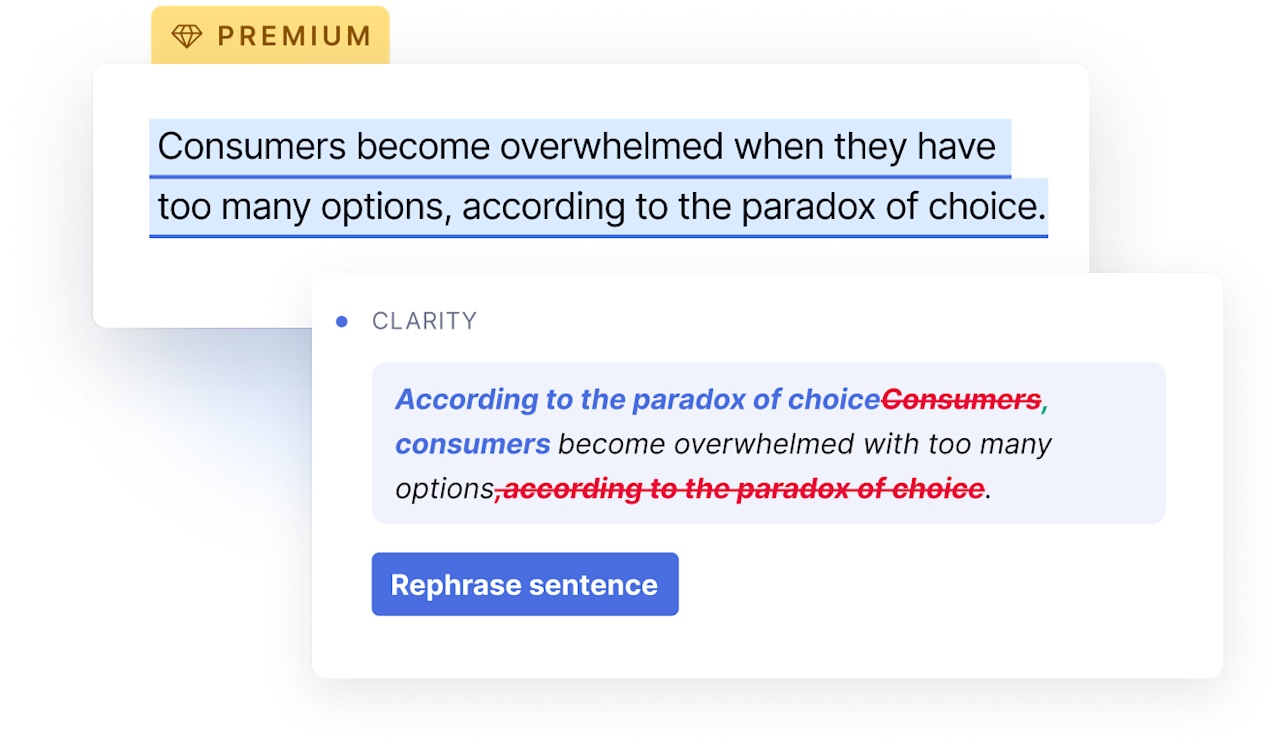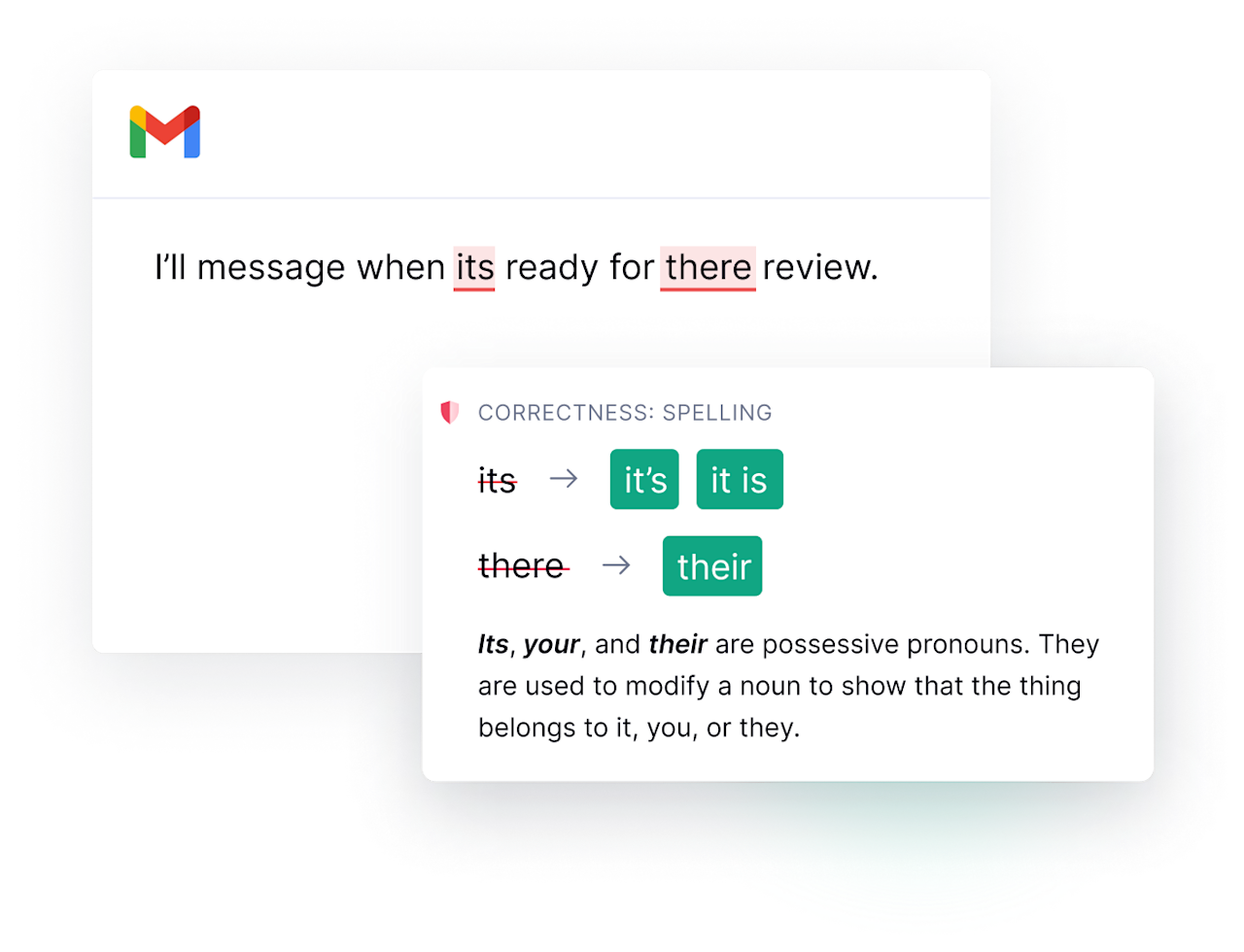 Punctuation and spelling fixes

Be confident that your punctuation and spelling are spot-on every time.

Tone Detection

Find out how your message is likely to sound to a reader.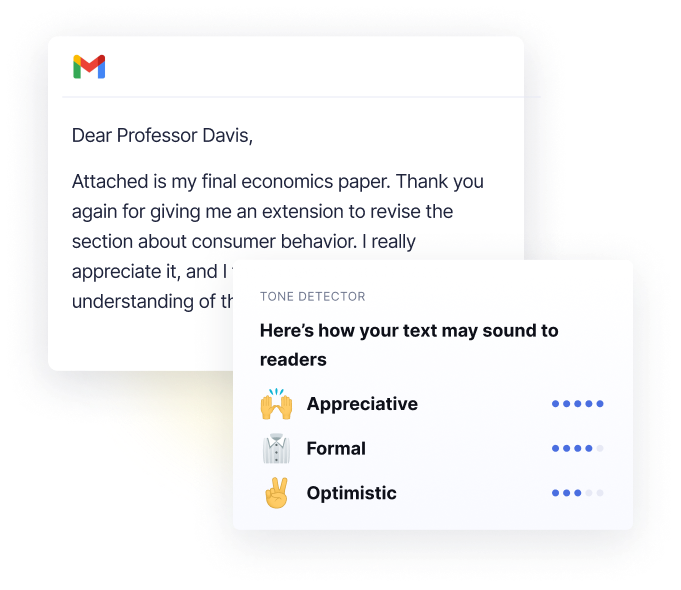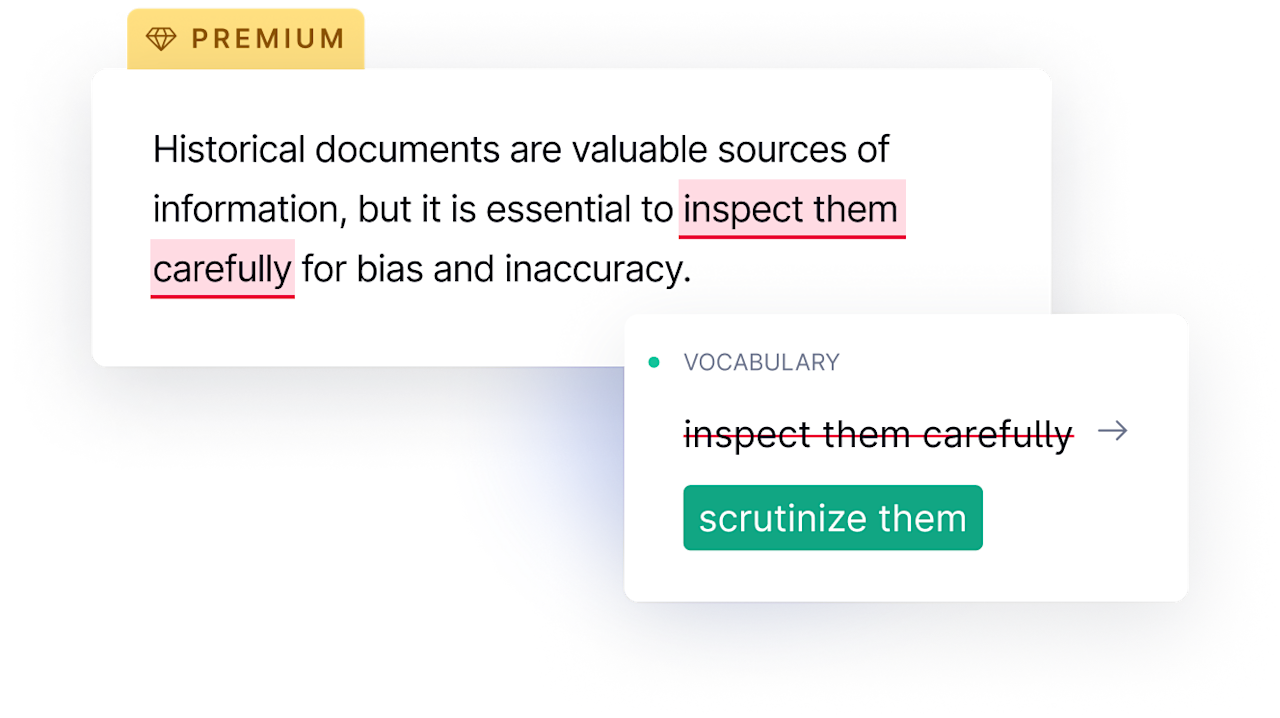 Word Choice

Choose just the right word for the occasion.

Gmail
Microsoft Word
Microsoft Outlook
Google Docs

Chrome

Safari

Firefox

Edge

iOS
Android
Frequently Asked Questions

How does Grammarly's sentence checker work?

Grammarly's algorithms analyze your sentences in real time to generate suggestions on how to improve your writing.

Where can I use Grammarly's sentence checker?
What are run-on sentences, and how can I avoid them?

The term "run-on sentence" can describe a couple of different things. To some people, a run-on sentence is simply a very long, hard-to-follow sentence. To others, a run-on sentence is a series of clauses lacking punctuation and conjunctions between them. In either case, you can fix the problem by breaking a run-on sentence into shorter complete sentences.

What are sentence fragments, and how can I improve them?

A complete sentence needs both a subject and a verb. When one of those is missing, you end up with a sentence fragment. It's OK to use sentence fragments in casual writing (as long as you don't do it), but it's best to stick to complete sentences in more formal situations.

How can I strengthen my sentence structure?

One of the best ways to check your sentence structure is to read it out loud. If you get lost partway through or find yourself tripping over certain phrases, it's a good idea to try rewriting your sentence or breaking it into simpler ones.

What other writing feedback does Grammarly offer?

Grammarly offers a full range of writing feedback, with real-time suggestions on clarity, vocabulary, tone, and more. Check your English text for grammar, spelling, and punctuation errors with Grammarly's free

grammar checker

.
Great Writing Made Simple

Join over 30 million people who use Grammarly to improve their writing every day.

Watch and Learn

Learn more about the differences between the passive and active voice.