Your Guide to Essay Writing

Give your confidence—and your grades—a boost. Help your ideas shine with Grammarly's advanced essay-writing feedback that ensures your essays are clear, polished, and plagiarism-free.

And bookmark this page for easy access to our extensive library of essay-writing resources. They'll inspire you to keep improving your skills!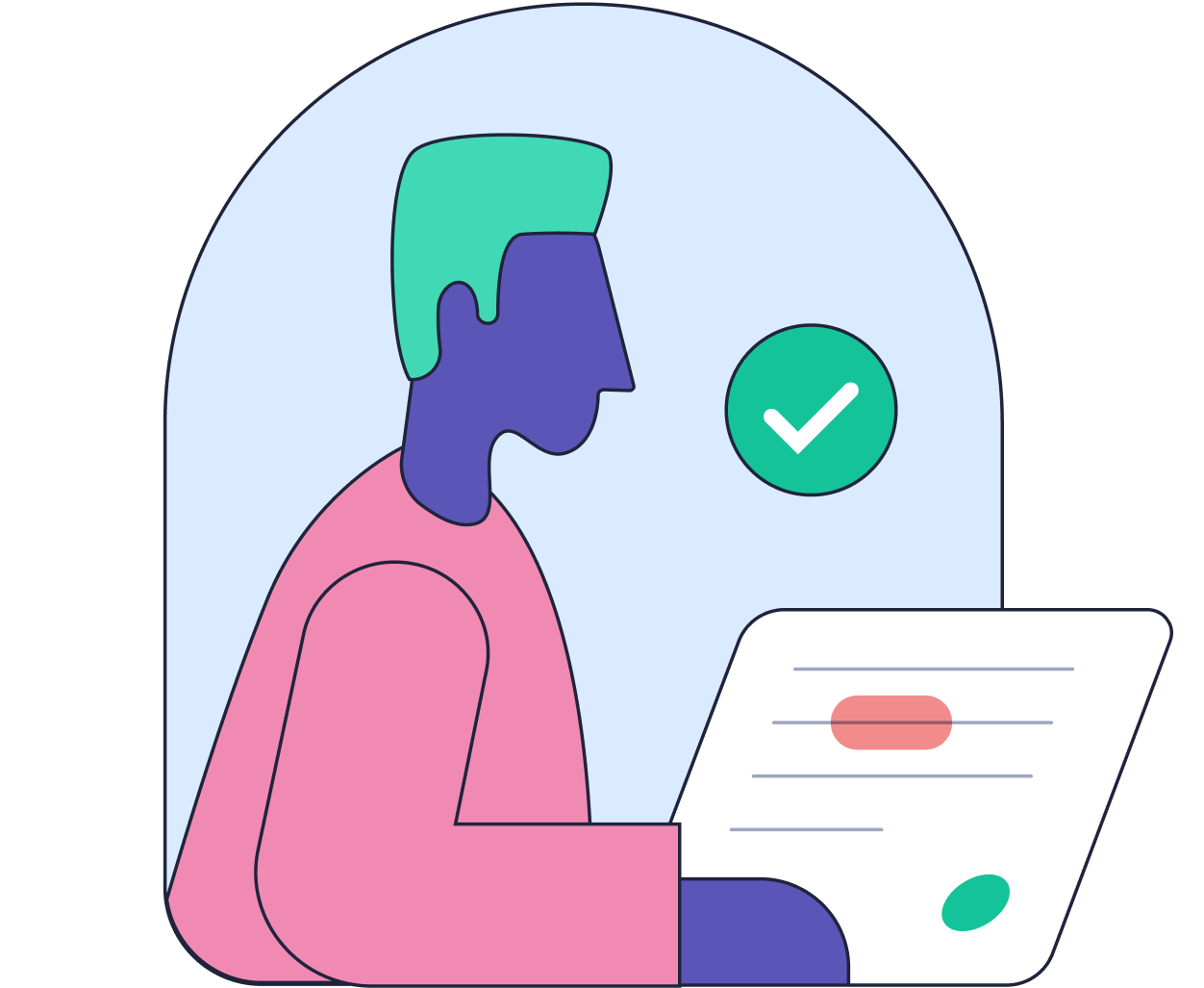 Mistake-free paragraphs, from introduction to conclusion.

Writing feedback that ensures your ideas are clear.

Advanced plagiarism detection so you give credit where it's due.

The fastest proofreader available, during crunch time or anytime.

Grammarly's Toolbox for Polished Essay Writing

Learn and improve every time you write with Grammarly's real-time suggestions at your fingertips.

Proofread with ease

Clean up typos, grammatical mistakes, and easily confused words with just a few clicks to make
proofreading
a breeze.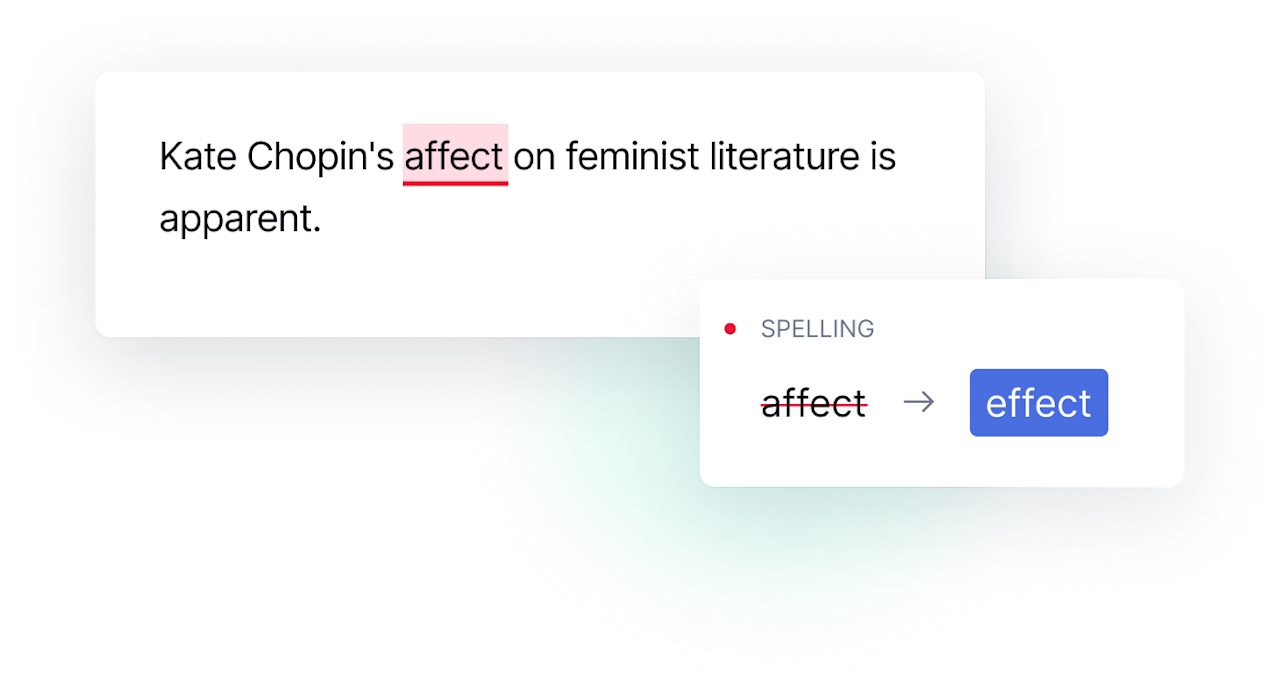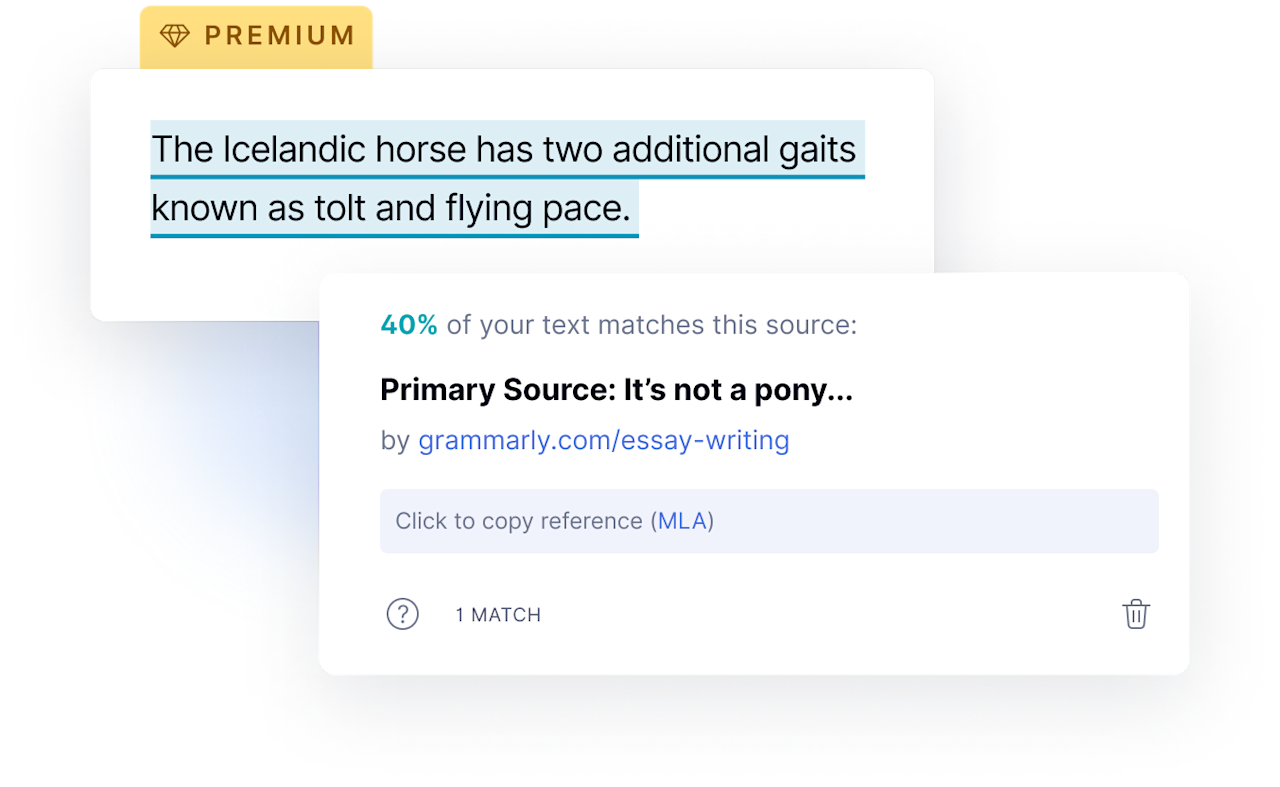 Avoid plagiarism with good citations

Grammarly scans 16 billion ProQuest™-licensed web pages and articles to identify passages that may need citation.

Simplify hard-to-read sentences

Clean up tangled, unclear sentences to get your point across—and achieve the best grade possible.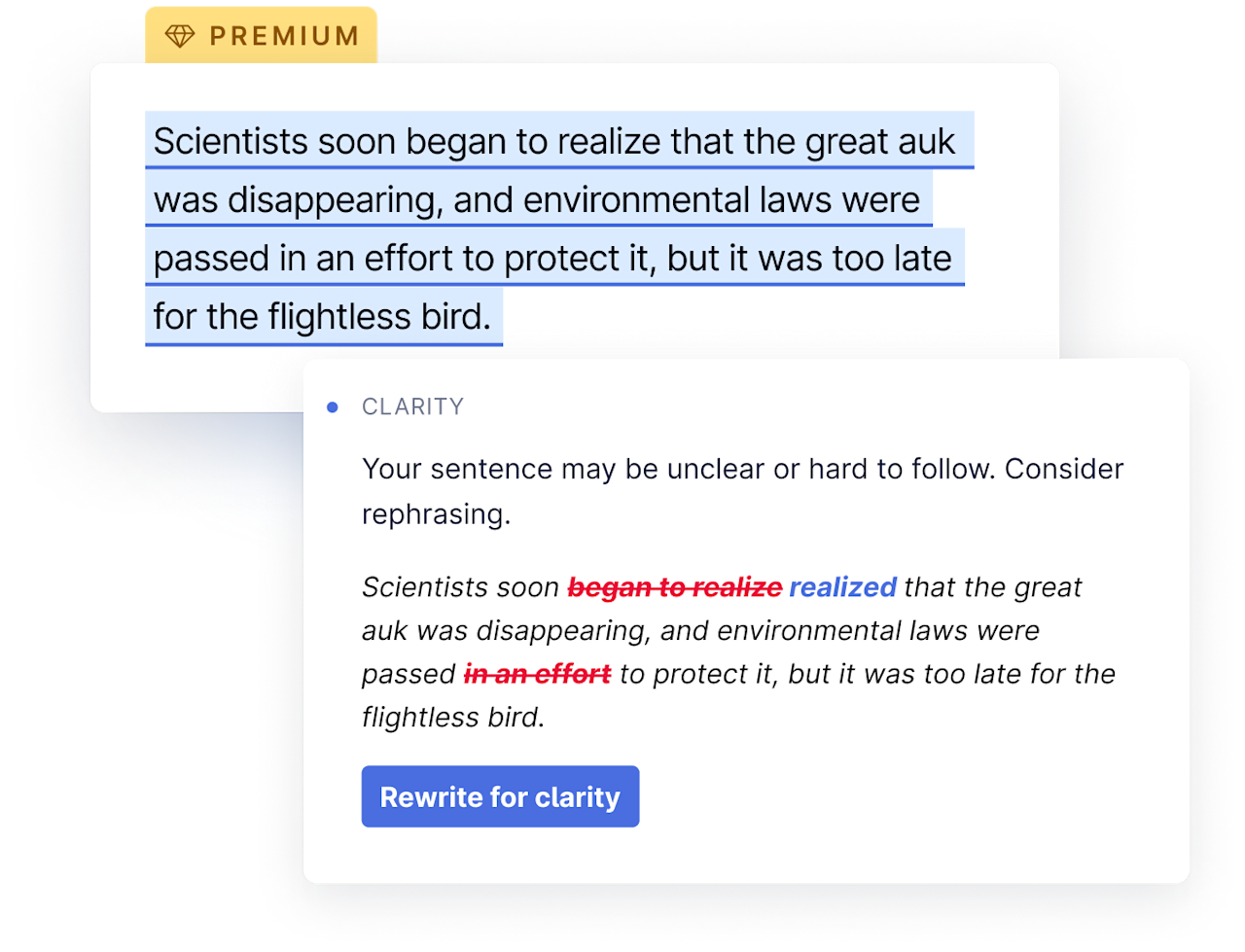 On your mark, get set, punctuate

Grammarly flags
punctuation
missteps as you write so that readers can follow your every sentence with ease.
Nurture your inner dictionary

Grammarly suggests alternatives for precisely what you want to say, even if your brain draws a blank.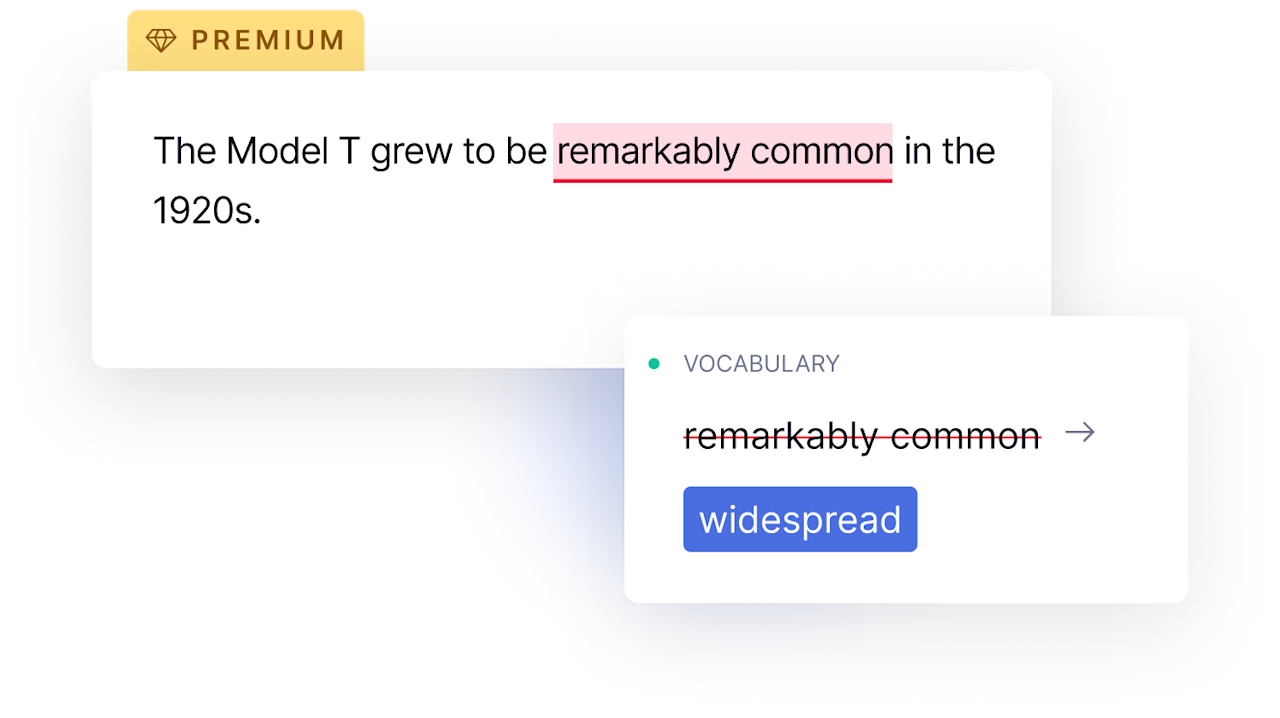 Keep Improving with Grammarly's Essay-Writing Library

Even though "essays" now refer to a finished piece of writing, the word "essay" was originally a verb that meant "to try." And trying is the whole point!

Explore our library of essay-writing tips to help your next essay feel less intimidating, even when you're starting with a blank page. You'll learn all about the building blocks for writing an essay and get guidance on how to write some of the most common essay types.

Watch and Learn

Write a compelling essay from beginning to end with Grammarly's 5-step process.

Good Grades Start with Great Writing

Join students from over 3,000 institutions who use Grammarly to improve their writing every day.