Measure and Drive Your Team's Progress with Analytics

Drive efficiency improvements and better communication with analytics from Grammarly Business.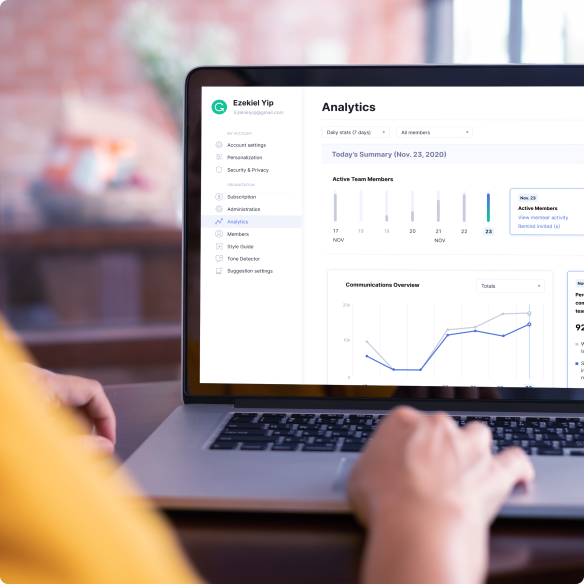 Get the Big Picture
See when your team applies writing feedback and track progress by the numbers.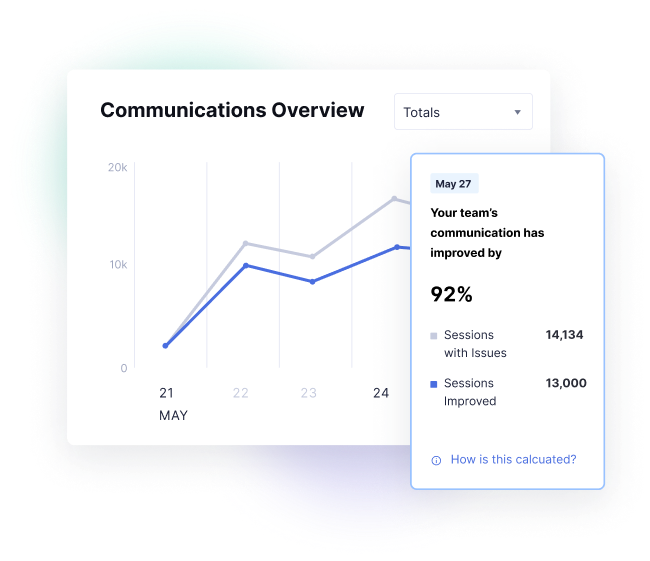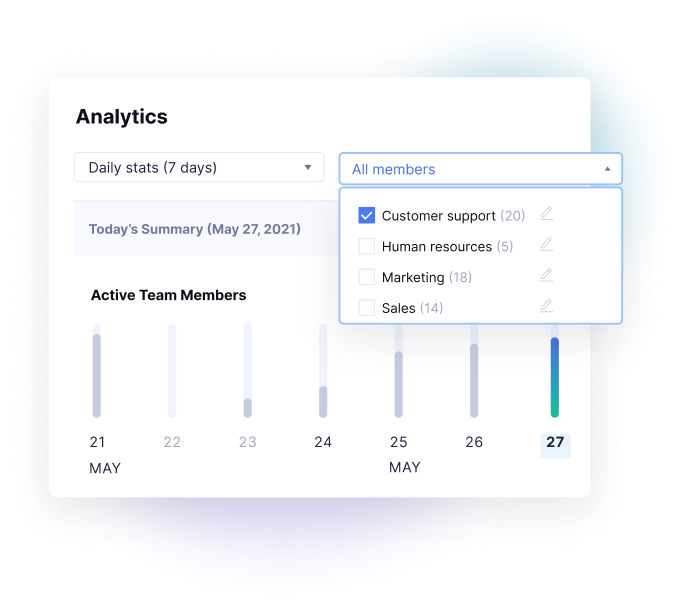 Drill Down
Identify trends for customer-facing teams, business units, and more with customized filters.

Analyze Tone
Ensure your team is making the right impression with writing tone analysis.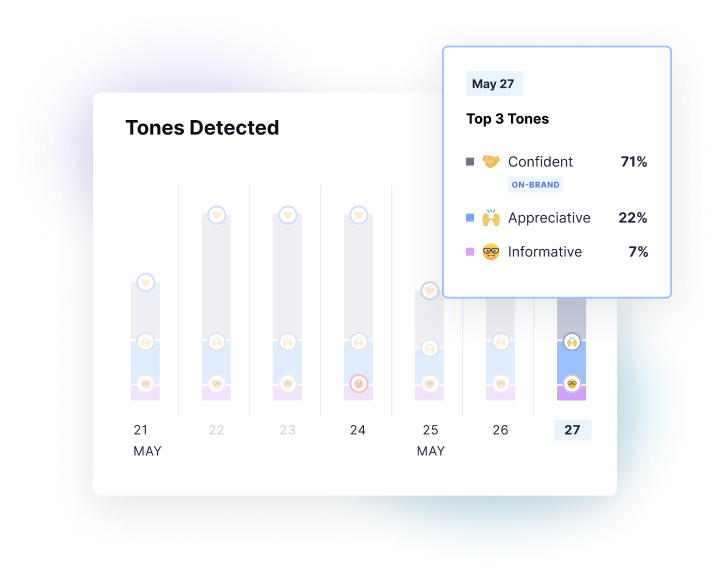 Understand the Business Impact
Measure the impact of your team's time savings and efficiency.

Up-Level Your Team's Communication

AI-Powered Writing Suggestions

Empower your team to write clearly and correctly with instantaneous writing suggestions.

Fluency Support

Help team members of all language backgrounds write clearly and fluently.

Custom Style Guides

Set up custom writing style guidance for individual teams or your whole company.

Brand Tones

Create brand-forward communication easily with real-time brand tone feedback.

Time-Saving Shortcuts

Save snippets of text to use again and again, and access them with a couple of keystrokes.

Team Analytics Dashboard

Measure progress and identify improvement areas for your team.

Accomplish More High-Value Work

Join the 50,000+ teams using Grammarly Business to communicate more efficiently, effectively, and consistently.