Write More in Less Time with Text Snippets

Give your teams the power to craft consistent, on-brand messaging with a shared snippet library.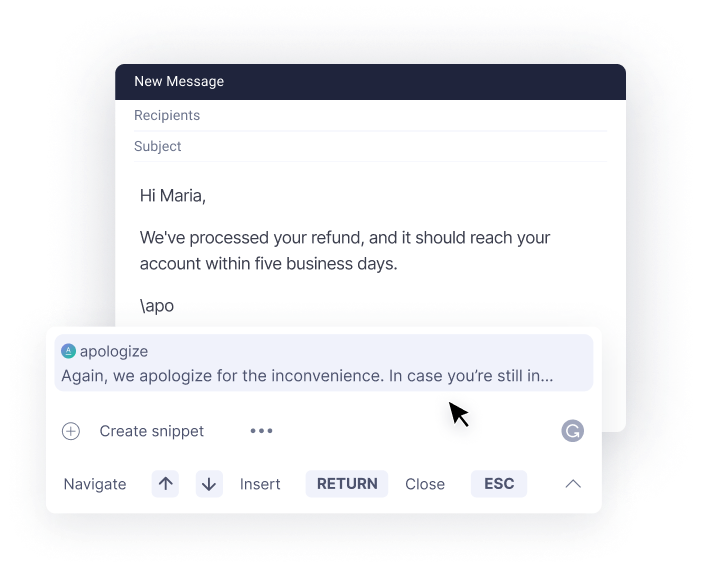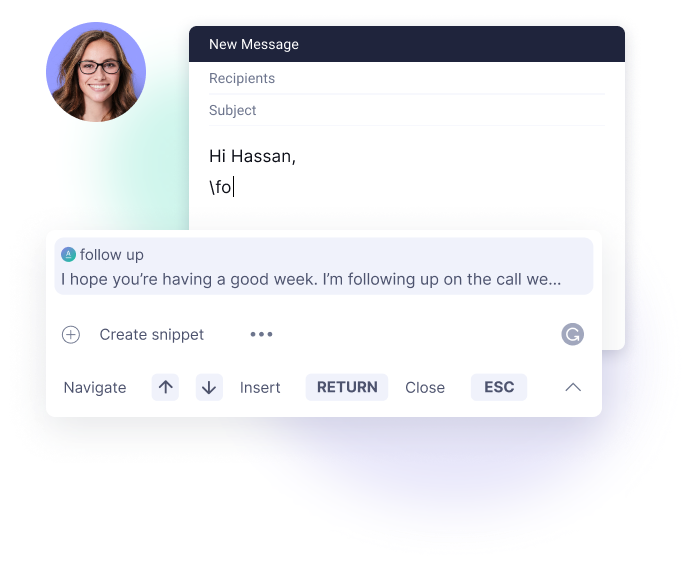 Keyboard Shortcuts
Quickly insert sentences and paragraphs so you can write faster in all your workflows.

Snippet Library
Empower confident communication with a centralized library of preset snippets.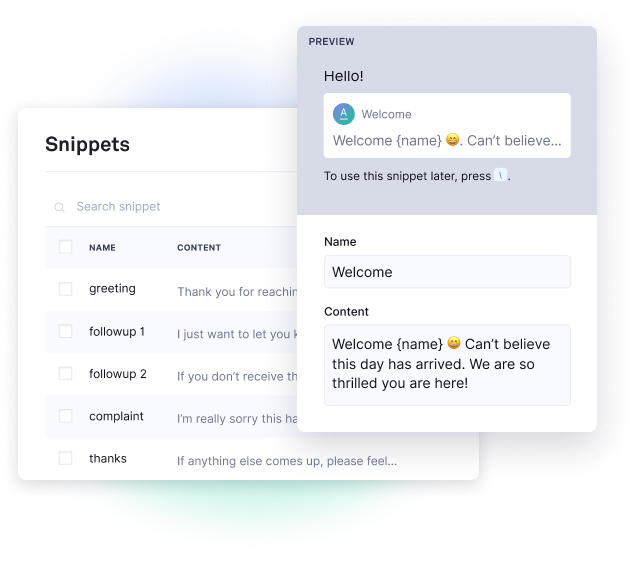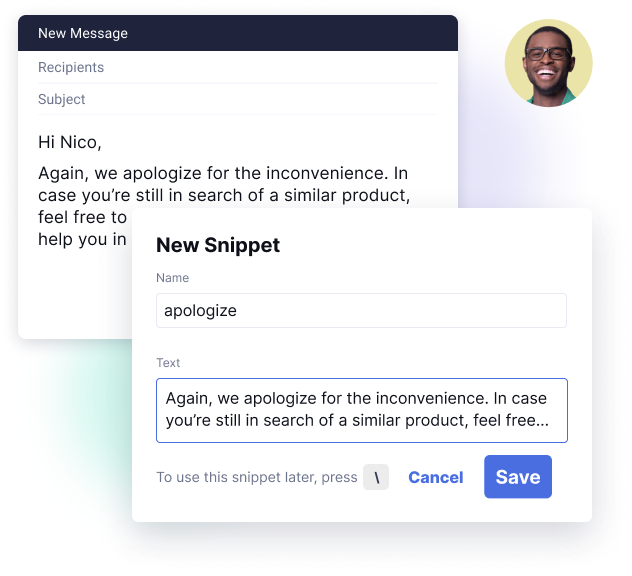 Custom Snippets
Craft snippets to increase productivity for yourself or your entire team.

Seamless Sharing
Easily share winning language to elevate consistent communication everywhere.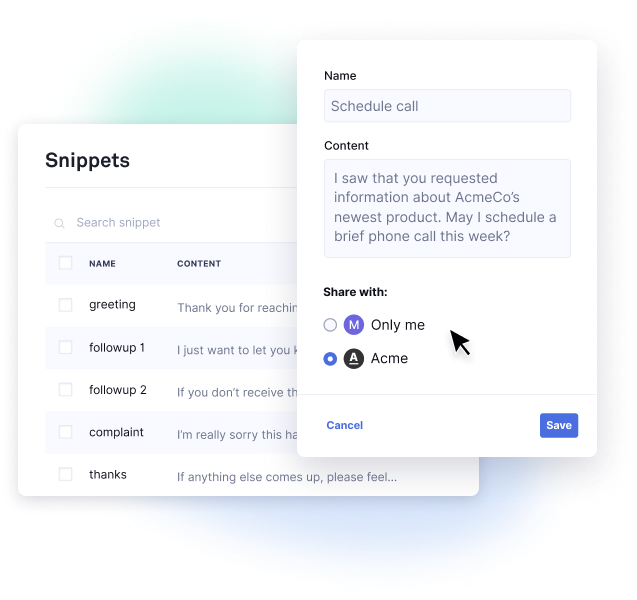 Up-Level Your Team's Communication

AI-Powered Writing Suggestions

Empower your team to write clearly and correctly with instantaneous writing suggestions.

Fluency Support

Help team members of all language backgrounds write clearly and fluently.

Custom Style Guides

Set up custom writing style guidance for individual teams or your whole company.

Team Analytics Dashboard

Measure progress and identify improvement areas for your team.

Brand Tones

Create brand-forward communication easily with real-time brand tone feedback.

Time-Saving Shortcuts

Save snippets of text to use again and again, and access them with a couple of keystrokes.

"As we've expanded our global support team, Grammarly Business has been an irreplaceable tool in meeting our customers' expectations with higher quality and consistency. We've already seen a boost in customer satisfaction, and now with snippets, we can address our customers' needs even more quickly. The ease of creating customized responses and dispersing them to our team with snippets significantly beats out other similar solutions I've previously tried. This is going to be a productivity game-changer, especially in times of urgency."

Jimmy Snyder
Associate Director of Platform Support at Lucid
Accomplish More High-Value Work

Join the 50,000+ teams using Grammarly Business to communicate more efficiently, effectively, and consistently.