Grammarly for Students

Grammarly acts as your collaboration partner in every stage of the writing process—helping you brainstorm initial ideas, format citations accurately, and everything in between, so you submit your best work with integrity.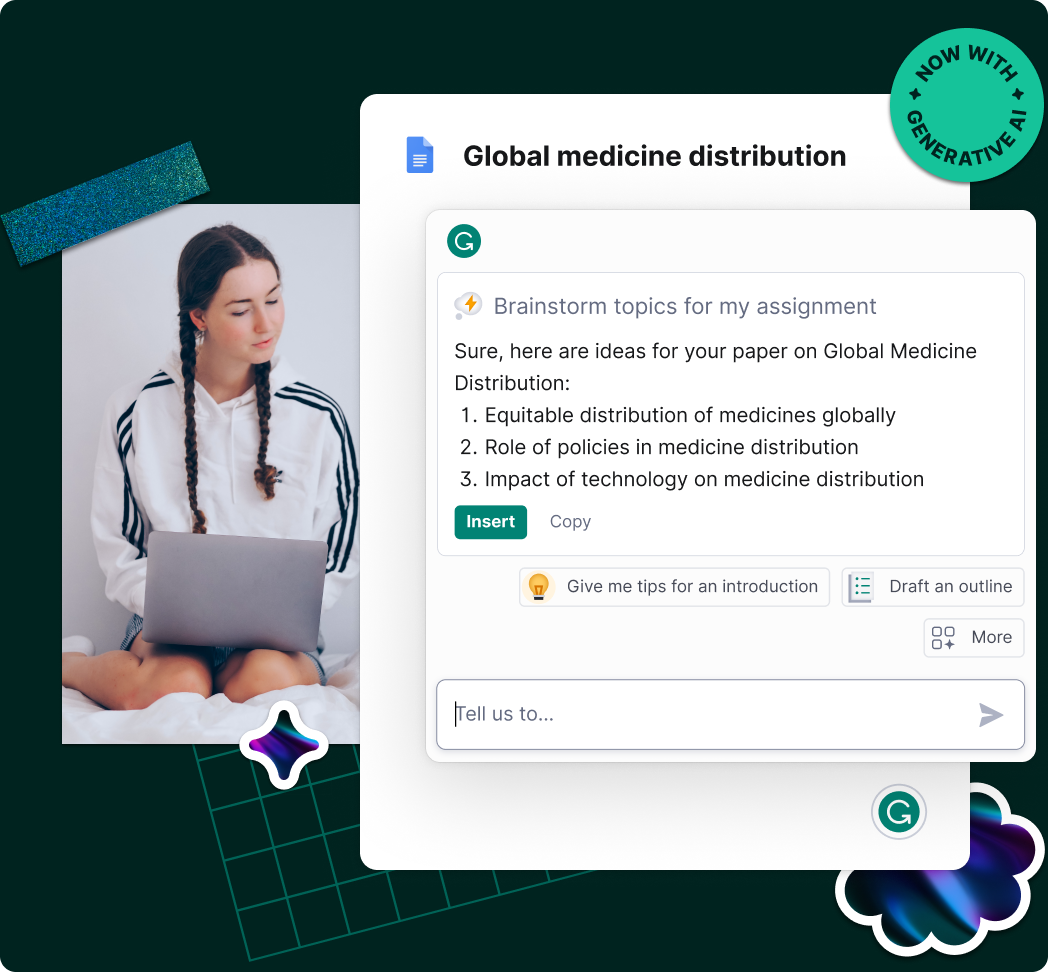 Jump-start any document with brainstorms, outlines, and new perspectives at your fingertips.

Bring transparency to your work by citing your sources, including showing when you use generative AI.

Understand the reasoning behind suggestions so you learn as you write.

Get assignments done faster with comprehensive AI writing assistance all in one place.

Everything You Need to Ace Your Assignments

Adjust your writing in just 
a click


Discover fresh ways to convey your point by paraphrasing any text with Grammarly's suggested prompts—and then make sure to cite your use of generative AI.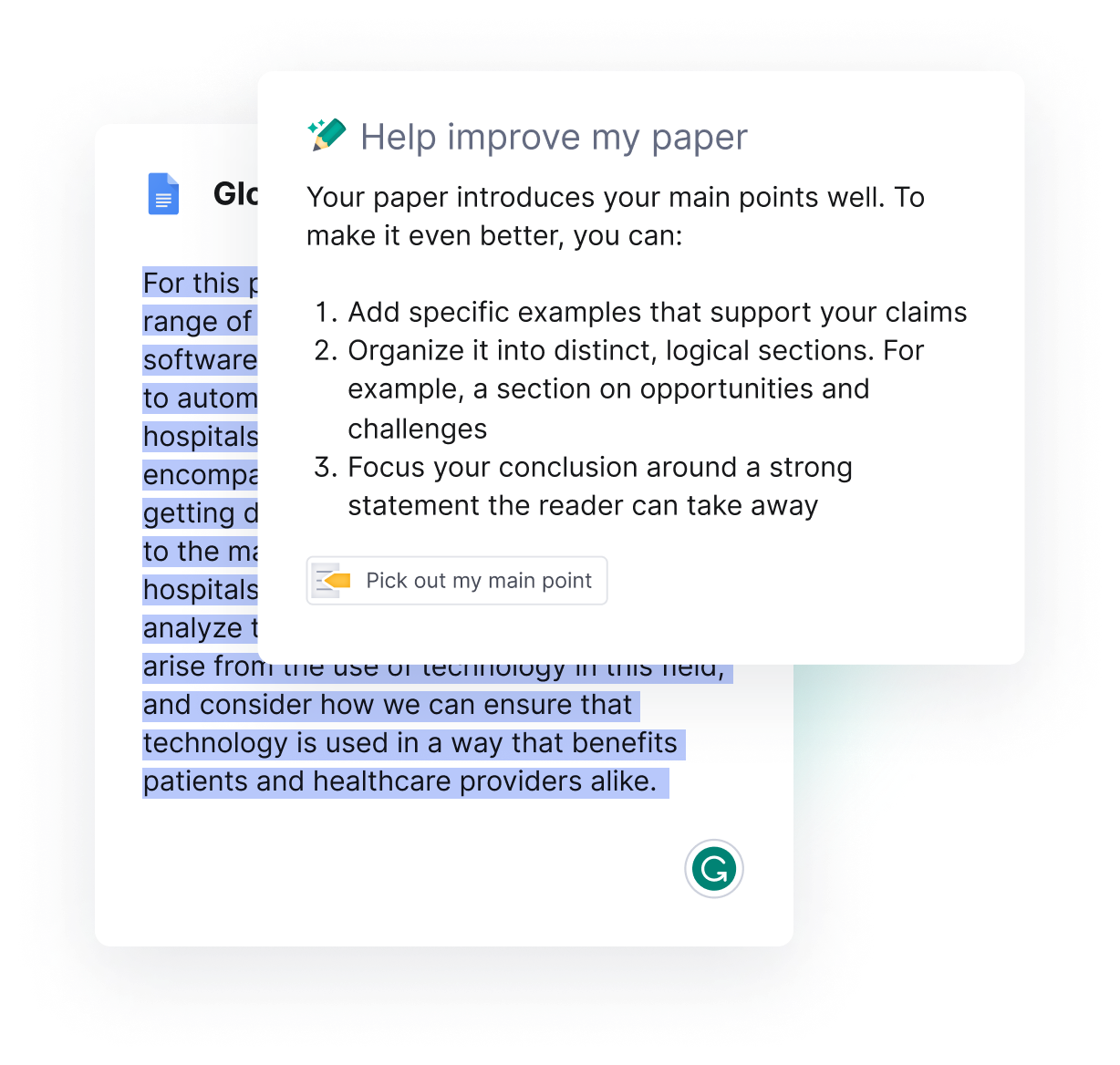 Receive real-time feedback on your writing


Ask Grammarly to review your work so you can assess the strength of your thesis, gauge how your paper can be improved, and more.

Easily credit your use of generative AI


Grammarly helps you show when you use generative AI to maintain transparency in your work.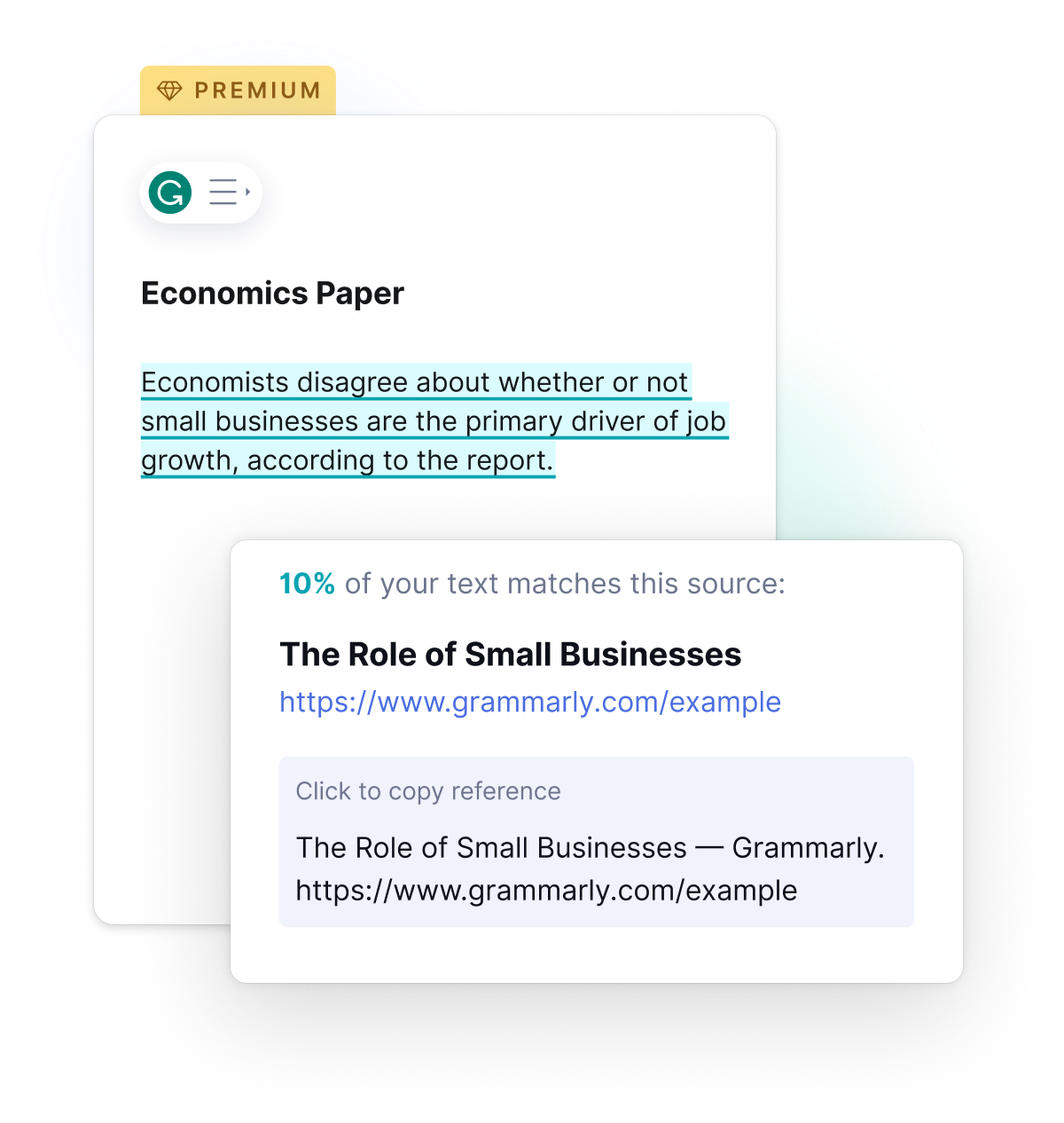 Check for plagiarism


Identify passages that may need citations and see sourcing information.

Get citations within seconds

Pull fully formatted citations from online sources directly from your browser as you research.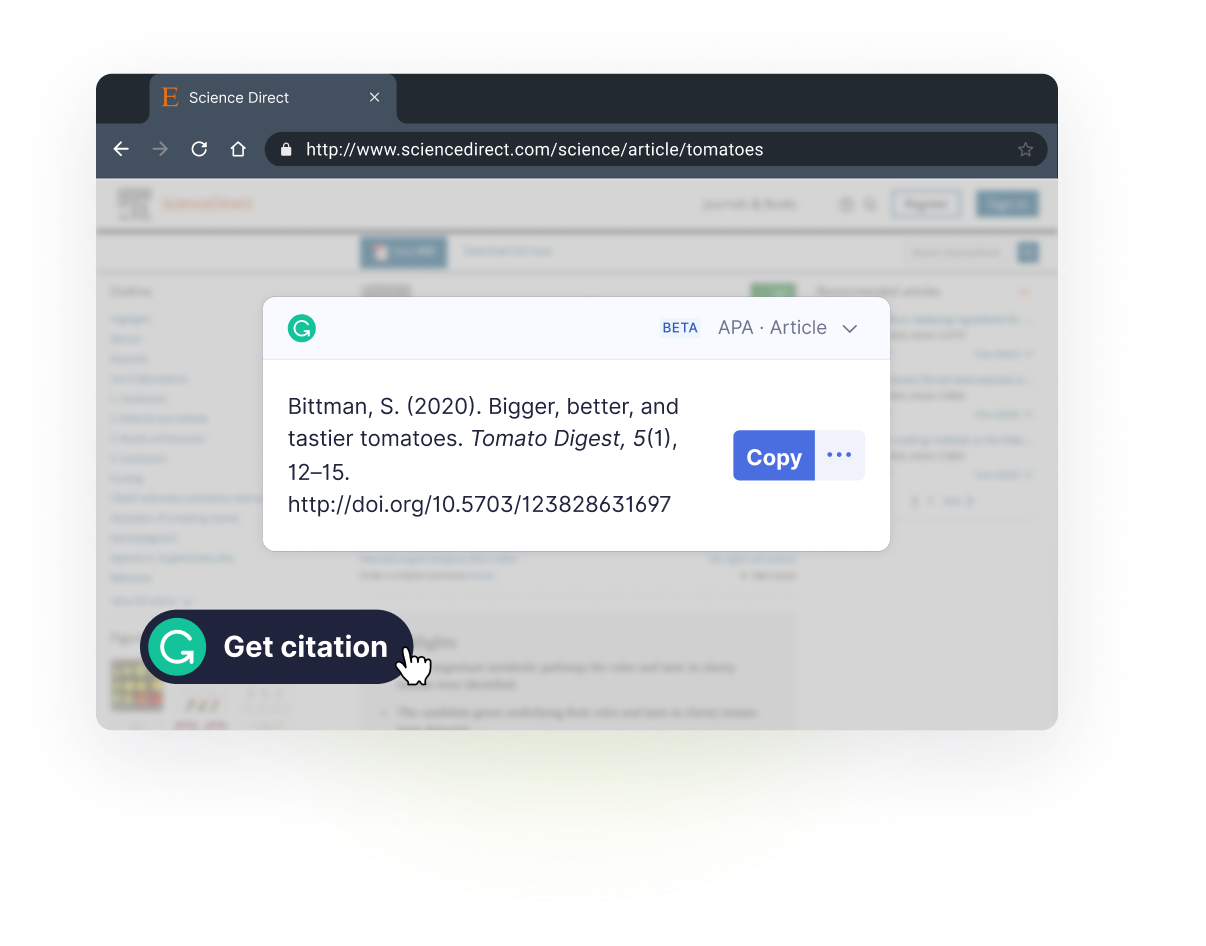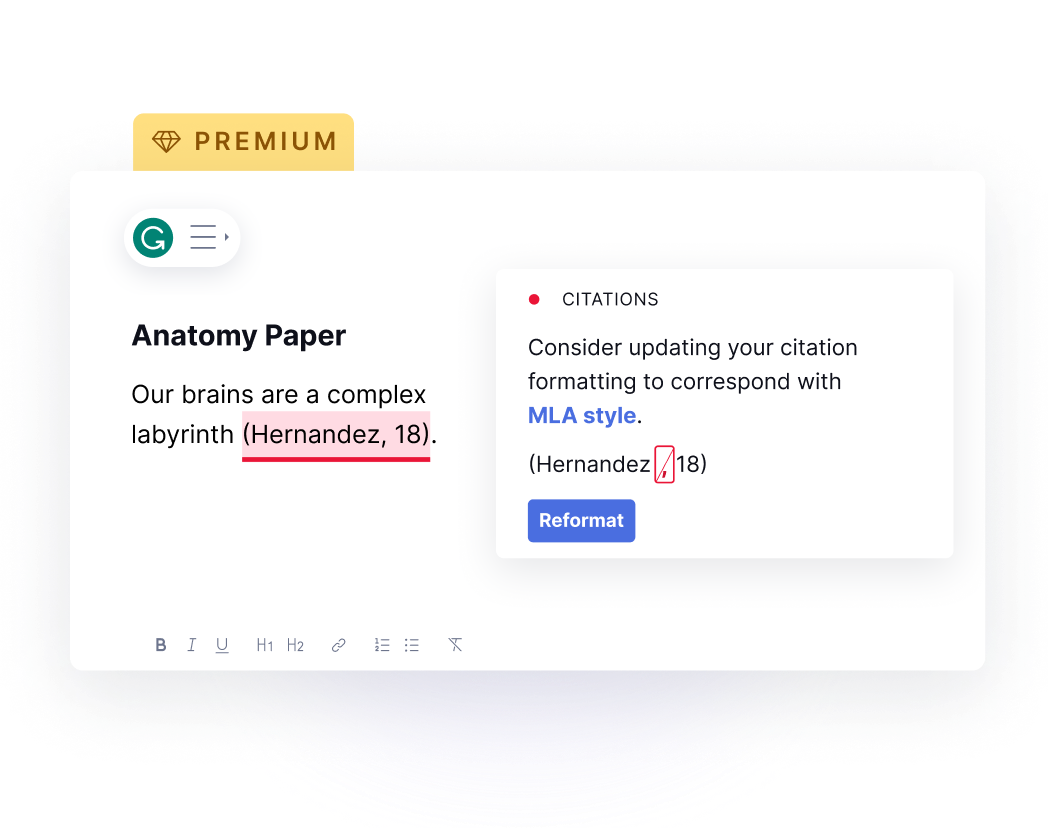 Never lose points over citation formatting


Keep your citation periods, parentheses, and more consistent, whether you use APA, MLA, or Chicago.

Proofread with ease


Clean up typos, grammatical mistakes, and misplaced punctuation with just a few clicks.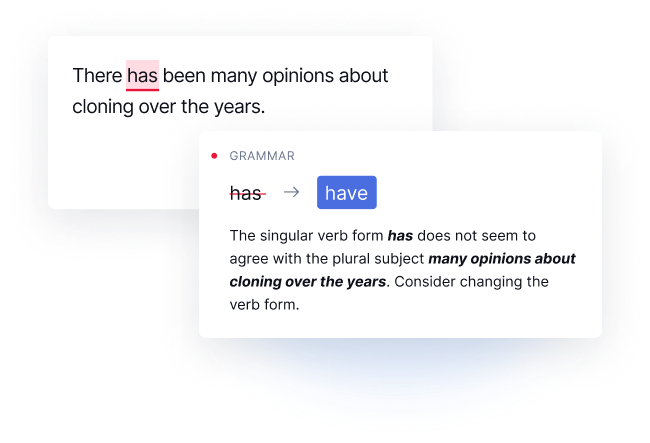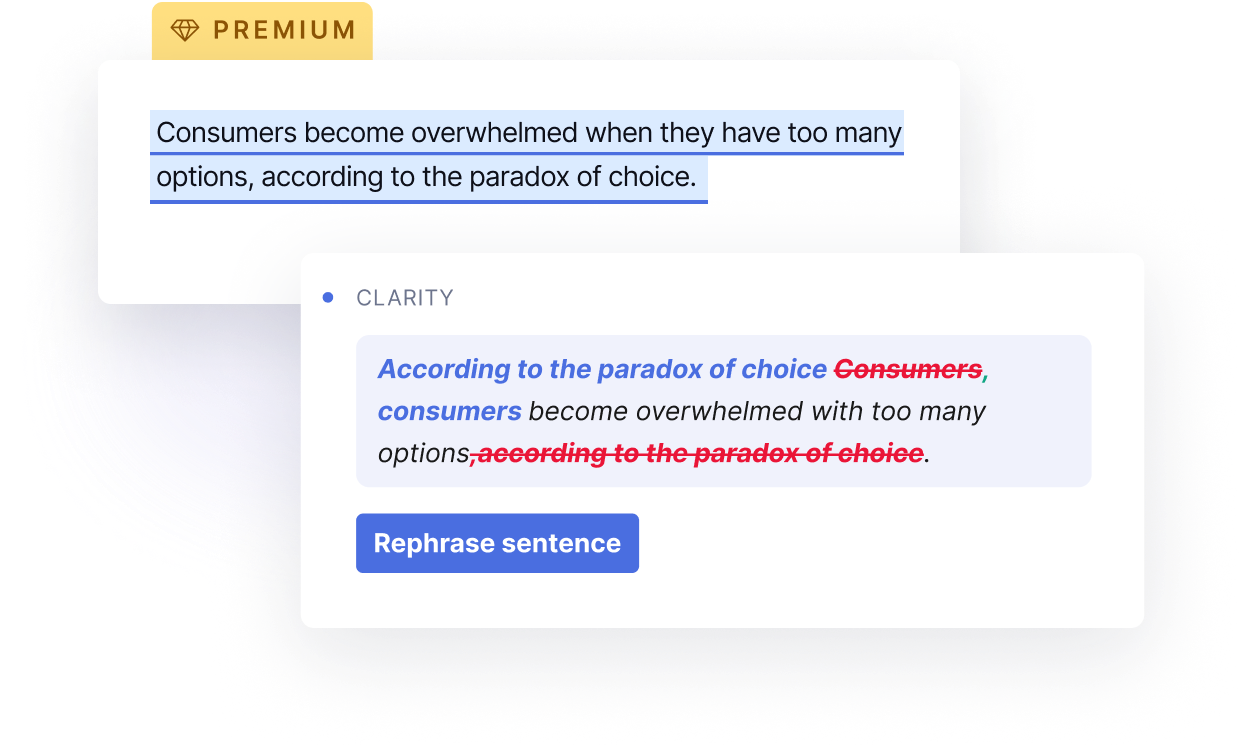 Make your ideas clear


Identify when your writing may be hard to follow and get help rewriting entire sentences so your ideas are clearly understood.

Why Students Love Grammarly

Hear from students who find Grammarly indispensable for school and beyond.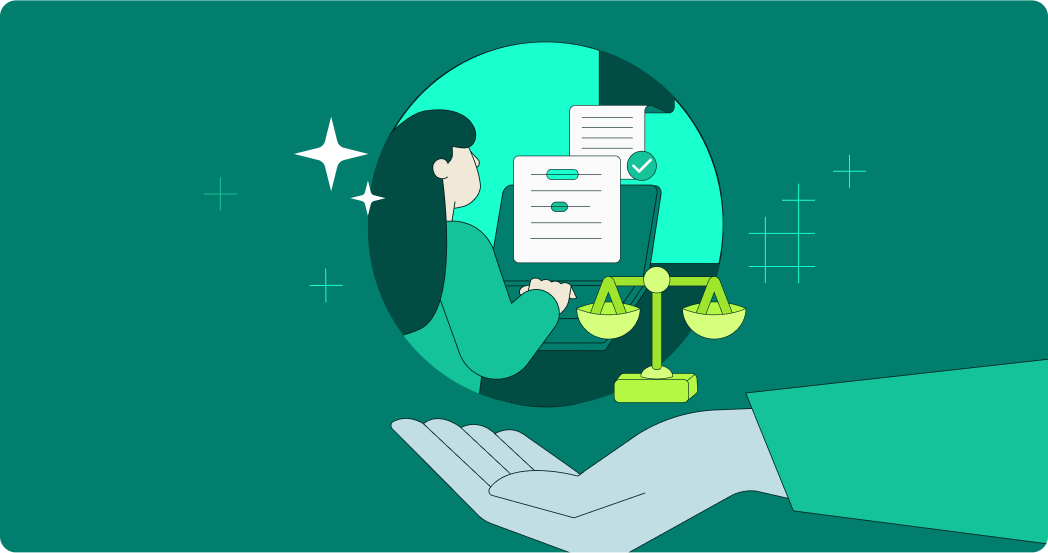 AI Resources for Students

Interested in learning more about how generative AI tools can boost your academic success? We have you covered. Browse
our resources
to learn how to use AI responsibly and effectively to improve your grades, impress your teachers, and spark your creativity.
Google Docs
Microsoft Word
Gmail
LinkedIn
Microsoft Outlook
Canvas
Overleaf
Quizlet
X
Discord
Good Grades Start With Great Writing

Join students from over 3,000 institutions worldwide who use Grammarly to improve their writing every day.