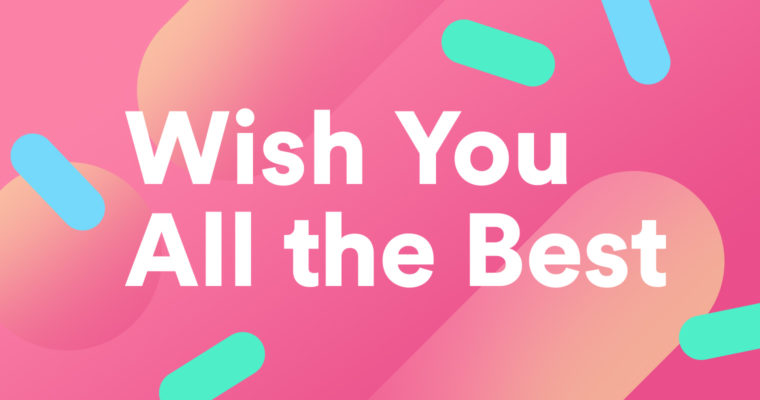 When (and how) to use "wish you all the best"
You're looking for a way to end a letter with a warm—but not overly warm—closing. You want to let your friend know, as she sets out on a new adventure, that you hope she has the best possible experience.
You might sign your letter with a friendly send-off: "Wish you all the best."
But when else is it suitable to use this sign-off? And how do you know when this closing is better than using "Warm regards" or another similar phrase?
First, let's examine the root of this closing: the longer, complete sentence, "I wish you all the best of luck."
Your writing, at its best
Grammarly helps you communicate confidently
Distinguishing between "all the best" and "best of luck"
Over the years, we've become less verbose when writing messages. We're used to communicating in fast, instantaneous, and oftentimes incomplete sentences in our texts, emails, and tweets.
In the spirit of brevity, the sign-off, "I wish you all the best of luck," has been shortened to two distinct closings that we now use interchangeably:
"All the best"

"Best of luck"
While "All the best" may seem like a generic, farewell closing and "Best of luck" might refer to something more specific, it's unlikely anyone would find fault with either phrase. Both are merely ellipses of the longer sentence that unites the two:
I wish you

all the best

of luck.

I wish you all the

best of luck.
So, what's the best context to use the phrase?
Since "Wish you all the best" can work in a variety of ways—shorter or longer, formally or informally—it's up to you to determine if it's the right closing for your letter.
When weighing your options, you can also look at this list of common closings, ranging from very warm (1) to very formal (10).
1 Affectionately yours,
2 Warmly,
3 Warm regards,
4 Warm wishes,
5 Best wishes,
6 With thanks,
7 Kind regards,
8 Best regards,
9 Sincerely,
10 Respectfully,
As you can see, "Wish you all the best" combines two of the closings near the middle of this list, making it a great compromise of formal and warm.
Here are some common scenarios when "Wish you all the best" is appropriate:
When your neighbor is graduating from dental school

When your colleague is leaving your company for a new position

When your college roommate gets married
As long as you are wishing your recipient the best in their future, it's acceptable to use the phrase both as a universal sendoff and as a more personalized ending.
No matter which sendoff you go for, your closing should reflect your writing style, relationship with the recipient, and, of course, the content of your letter.
How have you used "Wish you all the best" before? Comment your exemplary sendoffs when you are sending along well wishes below.