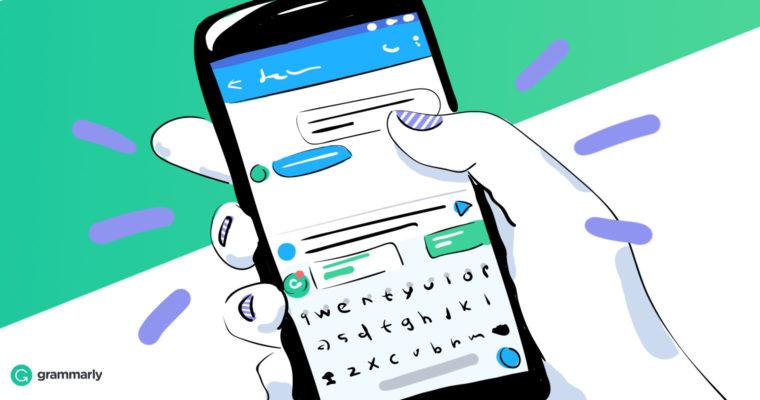 This article was originally published on January 29, 2018.
Have you tried Grammarly's new mobile keyboard yet? If you enjoy our browser plugin, you'll love our free mobile app, now available for both iOS and Android.
Our new app is helping thousands of people to have clearer and more effective communication on mobile, and we're very excited to share some of the good vibes that have come in response to its release.
Here are just a few of the media outlets that are showing love for the Grammarly keyboard.
Get the Grammarly Keyboard for iOS
Be the best writer in the office.
Get the Grammarly Keyboard for Android
Be the best writer in the office.
1

USA Today

USA Today lauds the Grammarly Keyboard as a personal and portable editor, and recommends it as one of the "dozen hot picks" to download on your new phone.
Looking to improve your written communication with friends, family or coworkers? With the free Grammarly Keyboard [for] iPhone, your words are checked for grammar, spelling, and punctuation — in real time – along with an integrated synonym finder, and more. It's your own personal (and portable) editor that works with multiple apps, whether you're chatting via instant messenger, sending an important work email, or thoughtful Facebook post.
It's true, our mobile keyboard integrates seamlessly with any app that uses a keyboard, so no need to cut and paste or jump through hoops. We'll be right there, exactly where you need us, so typing on mobile can go from a horror story to a love story.
2

9to5Mac

We've also enjoyed several shout-outs from iOS users, like the folks at 9to5Mac who weighed in on Grammarly's merits and our keyboard's ability to "make iPhone and iPad an even better writing tool."
Grammarly is launching a clever new iPhone and iPad keyboard that includes sophisticated grammar, spelling, and punctuation coaching features. Grammarly Keyboard brings the popular writing service from the desktop to anywhere you can write on iOS.
3

Android Central

We're thrilled to be available for Android fans, too. Joe Maring of Android Central shares:
…as the News Editor for Android Central, (Grammarly) is something that I use every single day to keep me from looking like a buffoon when quickly pounding away on my keyboard.
No matter what type of keyboard you're pounding away on—a full qwerty or a tiny mobile touchscreen—we aim to help you communicate both effectively and effortlessly.
Try the Grammarly Keyboard for Android!
4

The Guardian

The Guardian touted the Grammarly keyboard as one of the twenty best apps to improve your smartphone and upgrade your life.
If your achilles heel is confusing "less" and "fewer", or even "your" and "you're", Grammarly is here to help. It replaces the default iOS keyboard (Android is coming soon) and checks your grammar, spelling and punctuation as you go.
That's right—we check your writing in real time as you type, so there's no lag or delay or need to slow down.
5

Mashable

Even more love was had from Mashable, which recommend the Grammarly mobile app as a cure for grammar ills everywhere, from texting to Tinder.
Grammarly is bringing its AI-powered grammar help to the one place where you likely need it the most: your iPhone.
6

Mac Rumors

Mac Rumors describes not only the nuts and bolts of the app, but also points out the extra perks of going Premium.
Grammarly Keyboard will catch context-specific mistakes related to grammar, spelling, and punctuation, and Grammarly Premium users will be able to choose from various style improvements as well as gain more advanced word choice options.
Where have you found Grammarly's mobile keyboard to be the most helpful? Download now for iOS and Android!