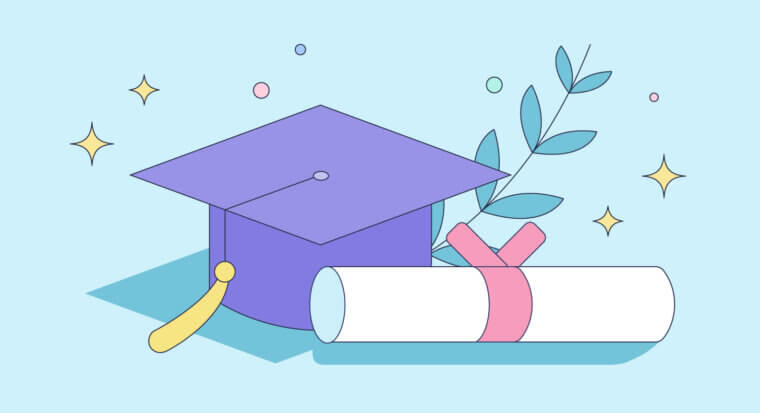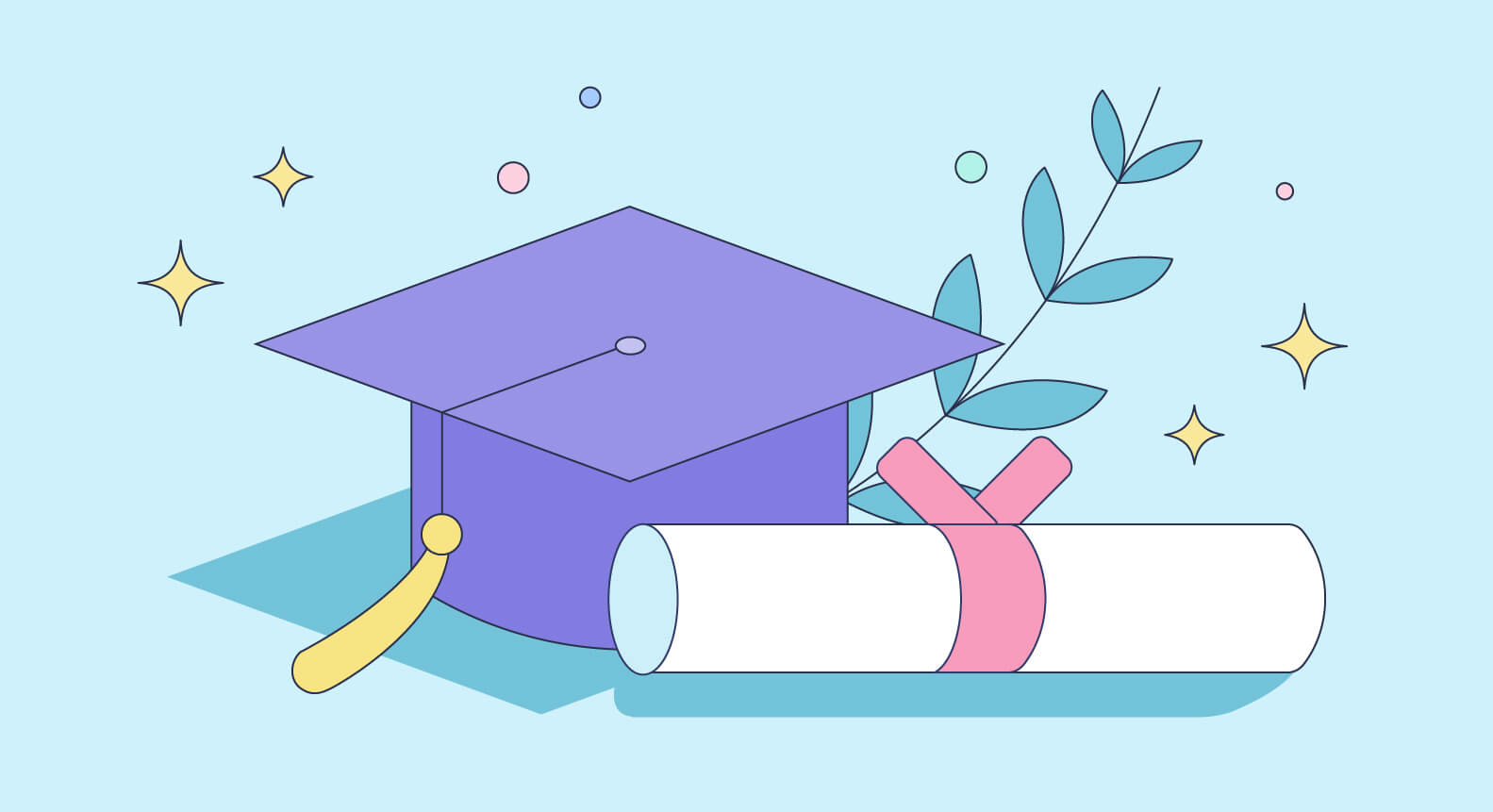 It's graduation season! As so many bright and hard-working grads shift their tassels from right to left in graduation ceremonies live and virtual, we're celebrating—and reflecting on life lessons communicated in commencement addresses. 
Some universities attract big names to offer words of wisdom at graduation ceremonies, including literal rock stars, journalistic luminaries, and even former presidents. Indeed, some of their most memorable and powerful remarks have become timeless. We share a few of our favorite pearls from graduation speeches below.
Your writing, at its best
Grammarly helps you communicate confidently
>>Read More: How to Congratulate Someone in Every Stage of Life
1

Oprah Winfrey (Stanford, 2008)
"In order to be truly happy, you must live along with and you have to stand for something larger than yourself. Because life is a reciprocal exchange. To move forward you have to give back. And to me, that is the greatest lesson of life. To be happy, you have to give something back."
Oprah emphasized to Stanford grads the importance of a career serving something much bigger than oneself. The preeminent mononym's remarks were especially weighty because Stanford was founded by two parents doing exactly that: creating the school as a memorial to their late son, who died of typhoid at fifteen.
2

Amy Poehler, Harvard, 2011
"You can't do it alone. As you navigate through the rest of your life, be open to collaboration. . . . No one is here today because they did it on their own. OK, maybe Josh, but he's just a straight-up weirdo."
Peppering her remarks with a slew of jokes, the comedian and Parks and Recreation star underscored the value of collaborating and building alongside others. It's a key tenet of improv comedy, as Poehler noted, which also teaches the value of taking risks, saying "yes," and living in the moment—all lessons that apply not just to improvising on stage but also to life in general. 
3

Robert Krulwich (Berkeley, 2011)
"Think about NOT waiting your turn. . . .Think about NOT waiting for a company to call you up. Think about not giving your heart to a bunch of adults you don't know. . . . Think about turning to people you already know . . . and making something that makes sense to you together, that is as beautiful or as true as you can make it."
Addressing journalism grads during a tumultuous period for jobseekers, the Radiolab co-founder urged aspiring storytellers not to wait to somehow earn permission to follow their calling, but instead simply start doing it. They should trust that by placing a big bet on themselves meaningful dividends would ensue.
4

John F. Kennedy (American University, 1963)
"Our problems are man-made—therefore, they can be solved by man. And man can be as big as he wants. No problem of human destiny is beyond human beings."
Speaking about the pursuit of peace less than a year after the Cuban Missile Crisis, Kennedy pushed back against the fatalistic notion that humankind has the power to doom itself but not to save itself. It was a trenchant point amid the Cold War backdrop and holds up impressively more than half a century later.
5

Michelle Obama (2020)
"In an uncertain world, time-tested values like honesty and integrity, empathy and compassion—that's the only real currency in life. Treating people right will never, ever fail you."
Speaking to a broad virtual audience during a time of upheaval and confusion, the former First Lady acknowledged that people can and do sometimes get ahead by being inauthentic and simply refusing to own their shortcomings. But she argued that taking that route foregoes meaningful connections and work, as well as "the chance to leave this world a little better than you found it."
6

Zadie Smith (The New School, 2014)
"It feels good to give your unique and prestigious selves a slip every now and then and confess your membership in this unwieldy collective called the human race."
The award-winning English novelist reflected on the tension between individual pursuits and working collectively—and on not being afraid to take part in things bigger than oneself. 
Indeed, despite the solitary nature of writing, Smith said the most valuable moments of her life have often been those that got her out of her head and actively doing something with the crowd—even something as simple as passing out slices of cake at her mother's birthday party. 
7

John Green (Kenyon College, 2016)
 "All these so-called horrors of adulthood emerge from living in a world where you are inextricably connected to other people to whom you must learn to listen."
The novelist and YouTuber earnestly warned newly minted grads that the grind of adulthood can at times be nightmarishly tedious. But he argues many conversations that at first seem painfully banal are, if we're alive to it, really about humans trying to find ways to muddle through life together. In other words, they're extremely worthwhile.
Green ended his deftly brief address by quoting a beloved professor who told him: "You're a good kid, but you need to learn when to stop talking." 
It's sage advice—and with it in mind, we'll hush now.
PS: If that's your mortarboard up in the air, congratulations and good luck!