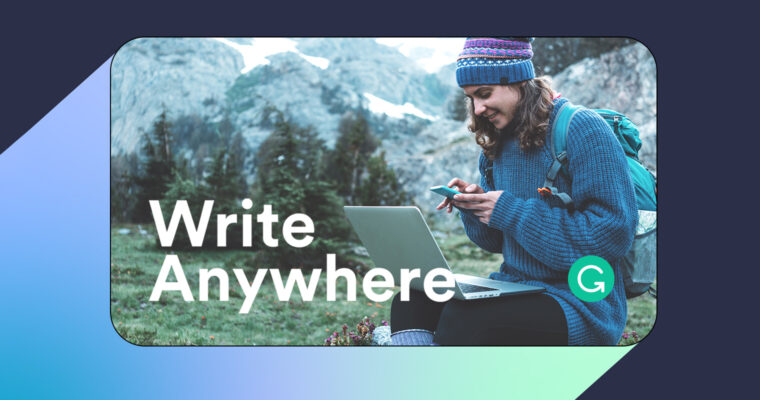 Where do you write?
The answer, of course, depends on what you're writing. We've all answered emails from our phones in a pinch. You might even be used to sending texts during work.
Write your best, wherever you write.
Grammarly can help.
But writing isn't just for business. A funny tweet can come to you on the subway or while preparing dinner. An idea for a novel can grow from a conversation with a friend. Maybe you just really want to tell your significant other how much you care about them.
And where do you need to write it? Whether it's your note-taking app, your email, your word processor, or your favorite texting app, a good idea needs to be taken down and remembered. 
If you write for work, even if you just have to send emails every day, you know you have to make sure every word is perfectly selected to get your point across, and that the message you send is received with the tone you intend.
Wherever you are when you need to write, Grammarly is there to help.
What is Grammarly?
Grammarly is an AI-powered writing assistant that works across devices and applications. Our browser extension, desktop application, web editor, mobile keyboard, and add-in for Microsoft Word help you write your best, wherever you write, whenever you feel inspired. 
With suggestions that help make your writing clear, correct, engaging, and pitch-perfect, Grammarly takes your writing from good to outstanding. 
Where do you write? Post about your favorite place to write, tag @Grammarly, and hashtag #WriteAnywhere for a chance to be featured on our Instagram! 
>>READ MORE: How Grammarly Works
More ways to make your writing shine: