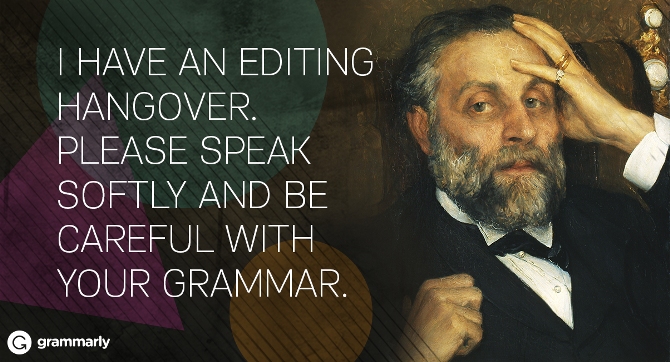 Welcome to the copy editor–proofreader face-off. Who's who in the editing process? Who's more important? Learn the difference between the two and decide for yourself.
Here's a tip:
Want to make sure your
writing
always looks great? Grammarly can save you from misspellings, grammatical and punctuation mistakes, and other writing issues on all your favorite websites.
Copy editing
The tasks involved in copy editing include checking written material for grammar, spelling, style, and punctuation issues before it's prepared for proofreading. A copy editor may also do a rewrite, if necessary, to fix any problems with transitions, wordiness, jargon, and to ensure the style of the piece fits with the publication. This work is known as revision.
Proofreading
When the material is nearly a finished product, meaning it has been edited, laid out, and designed, the proofreader searches for typographical errors. The proofreader works with a facsimile of a finished product, or a proof (hence the term proofreading). Proofreaders don't suggest major changes to the text; rather, they look for minor text and formatting errors and confirm the material is ready for publication.
Copy editing and proofreading are separate tasks, although the terms are sometimes used interchangeably by people who don't know the difference. Now that you know the difference, whose skills would be more useful for your own work?