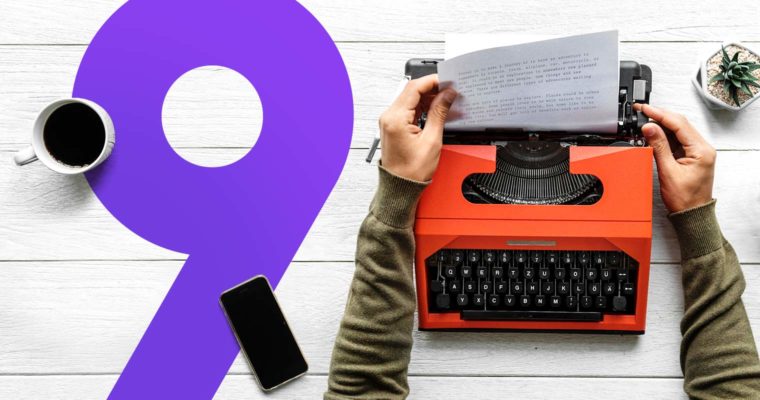 Long-form writing is tough. But longer pieces can be enjoyable and rewarding for many readers, giving them a glimpse of an unfamiliar world or insight into new ideas.
You could be producing narrative journalism, an in-depth essay, creative nonfiction, or fiction. Maybe it's for fun or maybe it's part of your job. No matter the reason, these tips will help you find ideas and see them through—and to do it all with style and accuracy.
1

Know your audience

Some readers love long-form writing; others need convincing. To make sure your target readers make it to the end, have a specific idea of who they are and write directly to them.

Some writers recommend having a single person in mind to write for—a child, best friend, teacher, ex-boyfriend, you name it. Imagining your audience's responses can help you write something they'll want to read.
2

Entertain your audience

Knowing your audience is one thing, but producing content they like is another. If you work for a newspaper or online publication, dig around to see what past articles have high reads, shares, and comments, and model your new content on that.

Here's a tip: Want to make sure your writing always looks great? Grammarly can save you from misspellings, grammatical and punctuation mistakes, and other writing issues on all your favorite websites.
3

Get inspired

Many writers say that reading other writers is the best way to learn new stories, discover interesting or innovative writing styles, and find inspiration in general. Reading similar pieces to what you write will also give you a handle on what's already out there and help ensure you aren't retreading covered territory.

But there's more to it than staying aware of the top newspapers, best-selling books, or most-clicked stories on your favorite blogs. Look outside your genre for new concepts, styles, and worlds of creativity. Something that might seem irrelevant could end up sparking your next big idea.

To get a sample of great long-form storytelling across genres, check out Longreads. It shares published fiction and nonfiction longer than 1500 words, so there's a ton of variety.
4

Try a few ideas

You don't have to go with the first concept that jumps in your head. It's always a good idea to outline a few ideas and see which one resonates the most. If you find yourself more passionate about one concept over another, there's a good chance that you'll invest the necessary time to bring the tale to life—and you'll enjoy doing it.
5

Stick to your story arc

"Beginning, middle, and end" may seem like kids' stuff, but knowing the direction your story is going is important in narrative journalism, fiction, and creative nonfiction alike. If you're writing an essay, thesis, or dissertation, the argumentative arc is similar to the narrative arc. Both are key to the structure of your writing.

No matter what you're writing, be aware of how you're constructing the arc. You want to start strong, keep readers surprised with twists and turns, add new details where necessary, build to a critical moment or climax, and conclude in a way that's satisfying for the reader, but also leaves them curious to learn more or with a call to action to follow up on.

A strong narrative arc and satisfying conclusion can make the difference between an average story and a story that sticks in readers' heads for a long time.
6

Get caught up in the details

The story arc is the skeleton of your piece; the details are the muscles, skin, hair, and nails.

If your writing is character-based—whether fictional characters or people you interview for an article you're reporting—the details that matter are the character traits that make these folks come alive on paper. Get to know the basics, the psychological profile, and the nitty-gritty of a typical day (and an atypical day). Bad habits, tea or coffee, tics, quirks, and more.

Finding the right details to make your readers feel like they're part of the story you're in can also apply to a place, time, or idea. It's all about creating an environment that will lure the reader in.
We think your writing is beautiful.

That's why we created the New Grammarly Editor—to match our users' fantastic writing.

Have you tried it yet? #cleanwritinghttps://t.co/GxkYT3RONA

— Grammarly (@Grammarly) May 21, 2018
7

Keep organized

The right tools can help you gather your material, structure your ideas, and finalize your story. Pocket lets you save articles, videos, and more to all your devices. Evernote provides a platform for capturing and curating resources and ideas in searchable notebooks. There's also Google Keep, Google Docs, bookmarks on your browser, or good old-fashioned sticky notes. Whatever it takes to keep your content organized so that you can find what you need when you need it and focus on writing.
8

Write well

Whether it's finding the right style, checking whether you need a comma, or hearing what authors before you have done for inspiration, sometimes we all need more resources to do our best writing.

Check out our list of resources to find books, websites, podcasts, and more that will help you perfect the mechanics of writing.
9

Check your P's and Q's

No matter how carefully you've crafted your story arc, a few punctuation mistakes or the wrong "affect" and you might start losing readers. So, once you're finished with the bulk of your content—or better yet, throughout the process—watch out for pesky mistakes.

If you need help weeding out these errors, Grammarly provides you with a second set of eyes to catch the grammar, style, punctuation, spelling, and word choice mistakes. It even recommends fixes based on context. Millions of writers worldwide use it—including journalists, authors, and professional writers who specialize in long-form content.

Yes, sometimes unabashed self-promotion is an important part of the writing process, too. But if it helps you avoid mistakes that could bring your writing down, it's worth it.