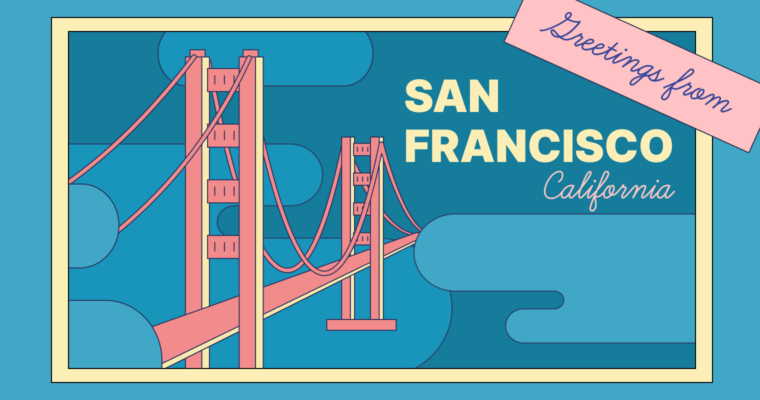 It's important to stay connected to family and friends, and writing a postcard is a simple and meaningful way to do it. Postcard designs have flourished since their beginnings in the 1800s, so finding just the right one can be a rewarding task in itself. In fact, there is a whole discipline—called deltiology—dedicated to collecting and studying postcards!
Here, we'll talk about how to write a postcard, so you can keep in touch or send a friendly message wherever your travels take you.
Give your writing extra polish
Grammarly helps you communicate confidently
Why should you send a postcard?
In the late 1800s, people began sending "mailing cards" to one another in beautifully decorated envelopes, which often showed a special landmark or a signature of the place it was sent from. The period from 1907 to 1915 is known as the "golden age of the postcard," and it's when the divided design on the back of the card was created, introducing the postcards that we know today.
That divided back—with room for a message on the left and the address on the right—is essential to understanding how to write on a postcard. The space for a message is much more limited than in a letter (or any digital correspondence), so you need to choose your words wisely. A good postcard warms the reader and gets straight to the message. So how can we write an effective postcard?
How to write a postcard in 5 steps
A postcard doesn't have to be elaborate to have an impact. It can be a simple greeting, a life update, or an observation that made you think of the person. There is no strict structure to writing a postcard, but here are some tips to just get started:
While there is no formal postcard format, this still isn't a text message. Pretend you're running into the recipient on the street. Ask a rhetorical question, like "How have you been?"
2

Choose the type of message you want to send

"Thinking of you" messages: Let someone know that you miss them, and that you just wanted to say hi.

Life updates: Sure, we have plenty of opportunities on social media to keep everyone updated on our life. But sending tiny updates directly to a person is a much more intimate connection. You can even make a ritual out of it, for example, by choosing someone to send an update to every year on your birthday.

A simple observation: Maybe you spotted a certain flower or café that reminded you of a trip you took with someone—let them know! These little moments of connection, especially when unexpected, are invaluable ways to brighten someone's day.
3

Wrap it up

Write a few words that really wrap up the reason you're sending the postcard. Examples include:
Just wanted to check in.
Hope you're doing well.
Thinking of you.
Thought you'd appreciate [the observation].
4

Sign off

Use whatever feels comfortable with the recipient. Some easy sign-off suggestions are:
Best
Sincerely
Cheers
Regards
5

Address it, stamp it, and put it in the mailbox

Here's a tip: Before you go on your trip, gather the addresses of people you might send a postcard to. That way, you won't have to ask for one while you're on the road.
How to format a postcard
You've written your message out. Now you just have to make sure it's received.
Write the address on the right side of the card, next to your message. The format for a postcard address in the United States is:
Jay Gatsby
123 Middle Neck Road
West Egg, NY
11050
You don't need an envelope to send a postcard, just a postcard-rate stamp (the current rate is 48 cents, but prices go up now and then. Stamps are available at most grocery stores, gas stations, 24/7 pharmacies, and, of course, the post office.
Letters vs. postcards
Postcards are designed for brevity and are great for quick check-ins or acknowledgments. If you need more space to tell a story, or to let your thoughts and words roam, then sending a letter might be a better option for your correspondence.
Postcard examples
[horizontal line]
Dear Hatter,
How are you these days? Mad as ever, I suppose. I'm in Brussels and was just having tea with a group of my friends. As the tea cups accumulated, I remembered our wonderful and confusing time at the table.
I thought I'd reach out and say hello. Thinking of you and wishing you well!
Regards, Alice
[horizontal line]
Dear Gretel,
I hope you're doing well in the city! I miss our adventures in the forest, but you always had bigger ambitions. I'm currently hiking the Swiss Alps, sourcing for my new wood shop. I'm happy to say business is booming! Thank you for encouraging me to go for it, and for always having my back.
Visit anytime.
Sincerely, Hansel