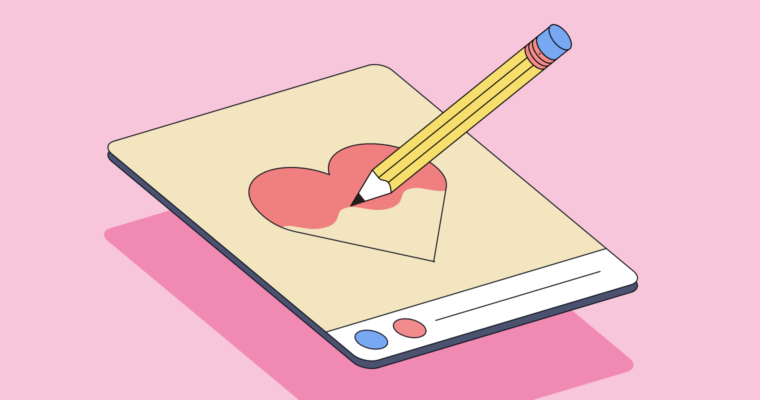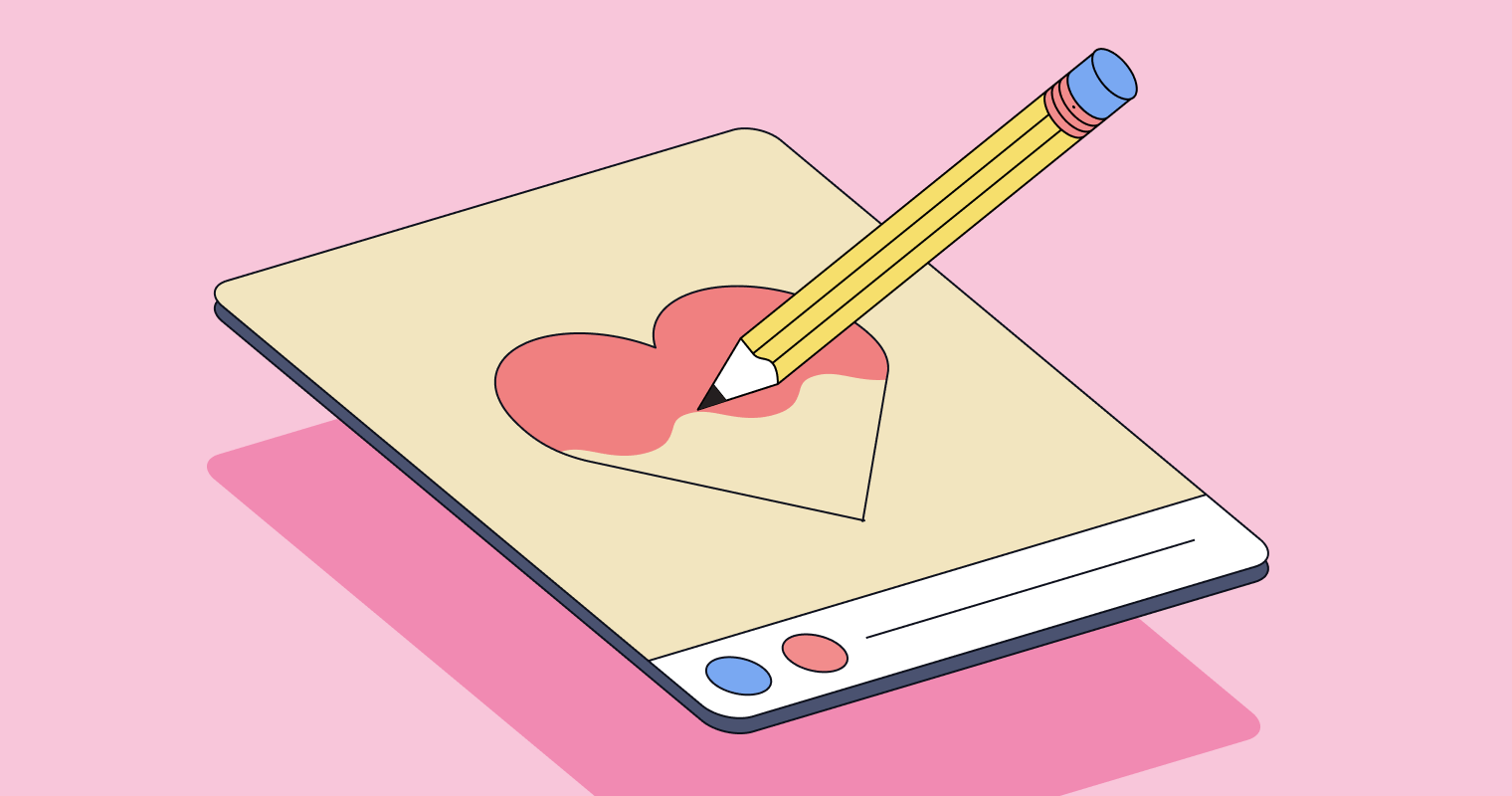 Your dating profile bio is the first impression you give to potential partners on any given dating site. An authentic, fun, compelling profile puts your best foot forward, while a generic or lackluster profile signals that you're not making an effort.
Of course, the challenge with writing dating profile bios is the difficult subject matter: yourself! A lot of people dislike writing about themselves or don't know where to begin, but with dating profiles you are what people want to read about.
So below, we explain the best approach to writing a dating profile bio, share some easy-to-follow steps, and give a few expert tips.
Give your writing extra polish
Grammarly helps you communicate confidently
Do you need a dating profile bio?
If you find it daunting to write a dating profile, you're not alone. It may not be easy, but you don't want to skimp on the effort either. Putting time into your dating profile is just the price of admission for dating sites, a necessary evil.
But here's the thing about dating profiles: There are a lot of people on a lot of different dating sites, and each person has their own unique likes, turn-ons, pet peeves, and preferences. If you want to be found by the people you're compatible with, you have to present yourself accurately and appealingly.
Sure, people will check out your pictures, but they'll figure out a lot about who you are by reading your bio. They're going to use the things you mention to decide if you two would be a good fit, or at least if you're worth meeting in person. The goal of your dating profile is to get noticed by the people you want to date.
How to write a dating profile bio: 5 steps
1

Think about what you want in a partner

Knowing what you want is a critical first step in dating, but sadly it's often overlooked. If you want your relationships to be meaningful—and you want to have fewer boring or awkward first dates—it's best to know what you're actually looking for.

What kind of people do you want to date? What are their interests? How do you want to spend your time together? Do you want to match with someone who prefers to go out dancing or to stay in and watch a movie?

Likewise, decide what kind of relationship you want. Casual or serious? Without labels or clearly defined?

Answering these questions not only gives you a better idea of what kind of person to look for—they also help you make your dating profile. After all, one of the first rules of writing is to know your audience.
2

Think about what you have to offer in a relationship

Dating is a two-way street (or a three- or four-way street, if that's your thing), which means it's as much about you as the other person. What can you give to your partner? What are your most attractive features?

Many people miss the mark on this one—they either don't think they have much to offer or overestimate how much they do. Try to get an honest answer from yourself. Recall your past relationships and the traits others say they like about you, and consider what you like about yourself.

When you're self-aware about your role in a relationship, you'll be able to pinpoint specific traits to mention in your bio. For people who think like you, your dating profile will be music to their ears.
3

Mention your strengths and what you're looking for

After enough reflection, you're ready to write your dating profile. The two main guidelines to remember are:
Keep it short.
Mention your best qualities.
These two go hand in hand, as you don't want to talk too much about yourself. Most people who use dating sites read the profiles pretty quickly. You shouldn't expect potential partners to spend much time absorbing what you have to say.
Rather, keep it short and sweet. Mention your best traits and give a clear idea of who you are—that's all you need. Feel free to make a quick joke too, but don't rely on humor alone. Be sincere.
Tailor your writing style to your ideal partner. If you want a light and casual relationship, keep your language light and casual. If you want someone with a sense of humor, show that you have one. The kind of person you want to meet should help determine what and how you write.
And don't forget the essentials, like age, personal pronouns, and orientation.
4

Revise your draft

As with all writing, you want to revise your dating profile before going live. Take a step back from it, maybe sleep on it, and then approach it again from a fresh perspective. Try showing it to some friends to get an outside opinion.

The revision process is a good time to make sure your language matches your audience. When you have a clear idea of the kind of person you want to date, imagine them reading your profile. Are they impressed? Would they like to know something that you didn't mention?
5

Collect 5 photos

Choosing photos for your dating profile is a whole other ordeal! Like your written bio, your photos are going to signal what kind of person you are, attracting some and dismissing others. To show your best side, consider these tips for choosing dating profile pictures.
Tell a story: Photos of you doing activities present a clear idea of who you are, whereas selfies and standard portraits don't really say much.
Watch the background: Details matter and people will pay as much attention to the dirty clothes on your floor as they will your muscles.
Pets: Profiles with animals in the picture tend to do well, especially if you're trying to meet another animal lover.
Minimize selfies: Selfies are fine for showing off your looks but don't use too many. Remember, your pictures should say something about who you are.
At least one full-body shot: It's hard to gauge someone's appearance only from above-the-neck pictures, so include at least one full-body photo to satisfy your potential partner's curiosity.
Finally, don't stress too much about not looking good enough. Just like people have different tastes for personalities, they have different tastes for what they find attractive. Don't forget: Beauty is in the eye of the beholder.
Best dating profile tips
Pick a lane
Rather than trying to appeal to everyone, you'll get better results if you stay focused on only the kinds of people you want. That means being open and direct about things not everyone will like. You may need to sacrifice a few matches to attract better ones—quality over quantity.
Besides, most people aren't attracted to "people pleasers," whereas being honest about who you are is universally beautiful.
Show your sensitive side
Being vulnerable and showing a sensitive side is a sign of confidence. It says you're not worried about what other people think. It's OK to talk about what makes you emotional and show that you're human. In fact, that may just be the thing that wins someone over.
But avoid oversharing. Create intrigue by saving some secrets for future dates.
Check your grammar
No, that's not just us being Grammarly. Spelling errors and other mistakes are a big turnoff for a lot of people. You could be a grant-winning genius, but if your profile has grammar mistakes, people will assume you're not the sharpest knife in the drawer.
And because intelligence is something a lot of people look for in a partner, knowing the difference between its and it's could actually get you a date!
It's about compatibility, not numbers
If you take one piece of advice about dating, online or off, it should be this: Everything is about compatibility. If you get rejected, it's not a reflection of anyone's character. All it means is that you and that particular person are not a good fit together. Instead of trying to force a round peg into a square hole, it's best to just move on and find someone you are compatible with.
Rejection doesn't have to be scary. If your dating profile is honest about who you are, it won't appeal to everyone. That's normal. You don't need hundreds of matches and a date every night—you just need to find one person who likes you for you.