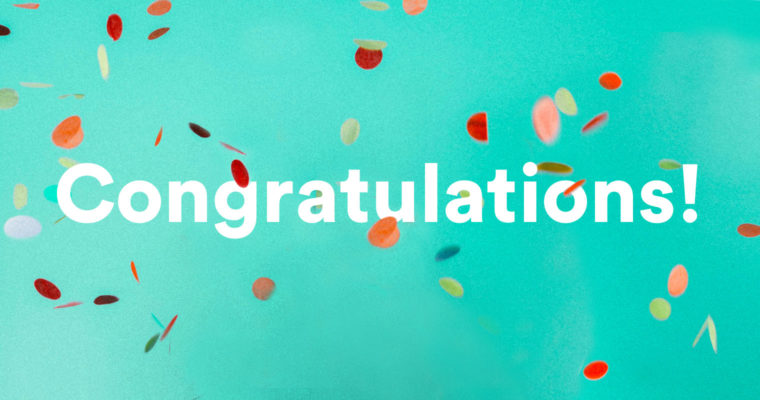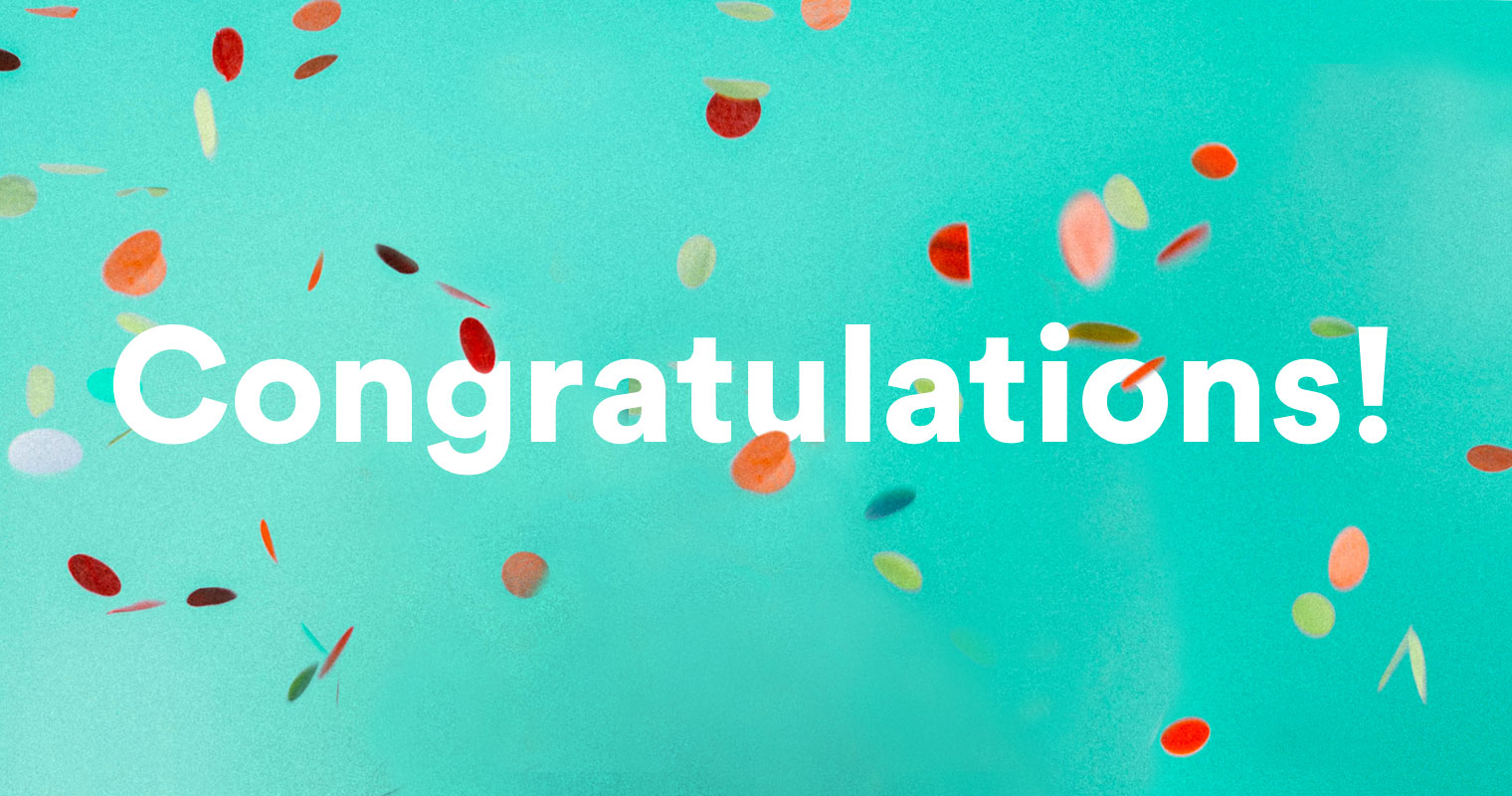 When you want to tell someone their life achievement is worth celebrating, it's typical to offer a note of congratulations.
Saying 'congratulations' can take many forms. Sometimes, we shorten the word to simply, 'Congrats!' Other times, it may be more appropriate to pen a long, thorough message that showcases how proud you are.
Whatever the case—be it a finished marathon, a major promotion, a new baby, or even a small victory like pulling a grade up from a C to an A—writing a congratulations message is a fantastic way to express your feelings and give praise.
As long as you pay attention to the recipient's milestone, your words of congratulations will let them know you truly care about their success. Who knows, your heartfelt message might just make their day!
Since we've been focusing on writing how-to's all month long, here are our tips for giving hearty congratulations throughout every stage of life.
Wedding Congratulations
A wedding is a massive milestone in any person's life, which puts the pressure on you to write something extra-special in your wedding card. Don't worry! Here are some ideas to get you started . . .
I'm so happy to celebrate this special day with the two of you. Congrats!
You both are a wonderful example of what true love looks like. Congratulations on the start of your new chapter together!
New Baby Congratulations
There's a new addition to the family, and it's a small bundle of joy! Let your friend, coworker, or family member know how excited you are to meet the baby and, of course, see pictures. You could begin your congratulations message with . . .
Congrats on your little miracle! Wishing your family plenty of love, health, and happiness now and throughout life.
Wishing you and your newborn all the best—and plenty of sleep! Congrats on the safe arrival of your bundle of joy.
Congrats to the New Grad
Graduating is a big deal at any age, as it's often the culminating moment of years of hard work. How can you encapsulate a person's educational achievements in words? Here are two good places to start . . .
Congrats, grad! I am so proud of you for reaching this milestone and can't wait to see what you do next.
Congratulations on your graduation day! Wishing you all the success in the world as you begin your next adventure.
Still Stuck? A Simple Congratulations Guide
If you're still lost for words, these tips can make it easier to write a message of congratulations, no matter who's on the receiving end.
1 Start strong. There's one word you can always count on as you begin singing your praises. You probably guessed it: Congratulations! By congratulating your recipient from the very start, your note will already be on target with what you want to say. 2 Be personal. Everyone loves a hand-written compliment! After you say congrats, tell the recipient how proud you are of them and remind them why they deserve this. Acknowledge the specific achievement and add in some extra congratulations words. 3 End with a heartfelt closing. Offer your well-wishes for their continued success or new chapter, and you're all set!
The goal of any congratulations message is to show the recipient you care—and to make them feel extra-special! Words go a long way in expressing our deepest sentiments, and congratulatory words are no exception.
What are your favorite ways to say congratulations at every milestone?