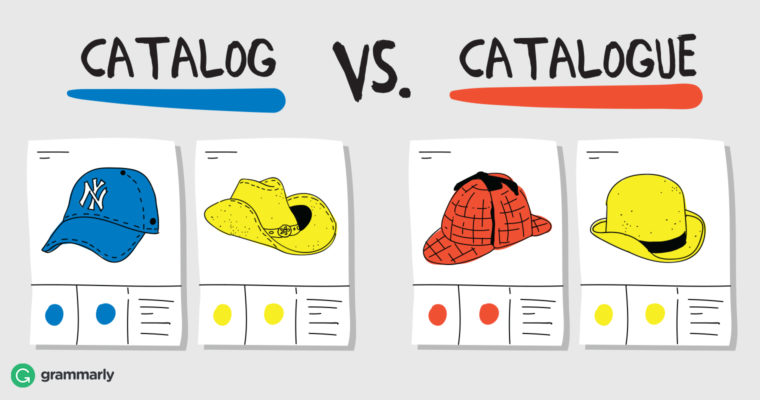 Catalogue and catalog are both acceptable spellings.
Catalog is most popular in American English.
Catalogue is the most common form in other parts of the world.
Here's a tip: Want to make sure your writing always looks great? Grammarly can save you from misspellings, grammatical and punctuation mistakes, and other writing issues on all your favorite websites.
Some stores compile lists of products you can buy from them. These lists (often in book form) are sometimes accompanied by descriptions and photos of the products. You may see this book described as either a catalog or a catalogue. Which is the proper way to spell the word—catalog or catalogue?
Catalog or Catalogue—Which Is Correct?
Which spelling do you think looks best? Your answer might depend on where you live. In the United States, catalog is the most common way to spell the word. In other English-speaking countries, catalogue is most popular.
Years ago, American writers began to drop the -ue ending from many words to simplify the spelling. Now, words like analog, dialog, and catalog are common in American English.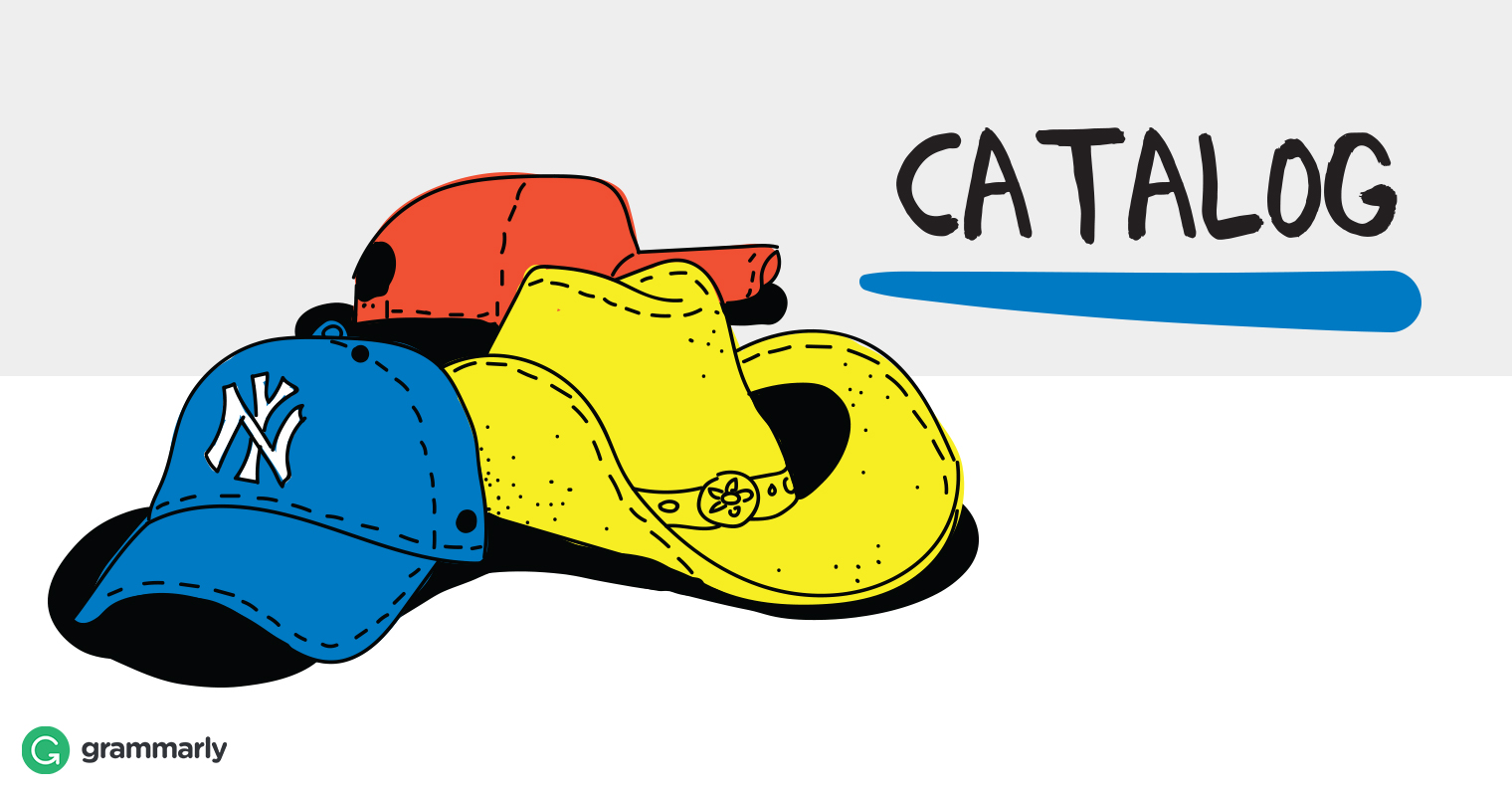 Examples
One of the best ways to learn how to use a word is to look at examples. Here are some ways to use catalog (and catalogue) in a sentence. You will notice that the definition of catalog extends beyond a book of products for sale. A catalog can be any compilation of items organized in a systematic manner. That's why the list of books available at your library might be organized in a digital catalog. It can also be used as a verb meaning to make a catalog of items or to add an item to a catalog. You can catalog anything!
The McKinney Public Library System on Monday upgraded to a new online catalog system known as Koha, an open-source Integrated Library System (ILS) used by thousands of libraries worldwide.
As the 2016 ABC Best Books for Young Readers catalog arrives in stores, booksellers can supplement their supplies with extra stock by placing an order via a form on BookWeb.
"This is the most democratic Neiman Marcus catalogue I've ever seen," Pedraza said, citing a $35 tube of Dior lipstick. "They know they need to appeal to millennials if they're going to survive two decades from now."
Cataloguing is not simple data entry, and understanding how to catalogue within a MARC record is not as simple identifying the field and inputting straightforward data and punctuation.
There are so many ways to catalog the possible flaws: He's too short. She's too tall. Too fat. Too thin. Not enough education. Too much education. Or you become judgmental about how much your date eats or drinks or how they interact with other people.
Even though catalog usually appears without the -ue ending in American English, there's nothing wrong with writing it the longer way. In fact, if you are writing for an audience outside the United States, catalogue may be the form that they are most comfortable seeing in print. Which is the proper way to spell the word—catalog or catalogue? They are both acceptable options. Now, you have the information to decide which spelling will work best for you.