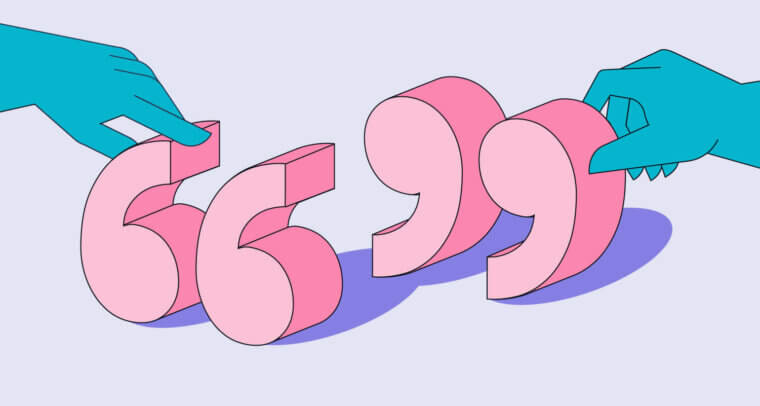 Capitalize the first word in a sentence that is a direct quote
When quoting, the first word of a complete sentence should be capitalized, regardless of its placement within the main sentence.
Your writing, at its best
Grammarly helps you communicate confidently
We know that capitalization is reserved for the beginnings of sentences, so when we see a capital letter mid-sentence, it might seem like a mistake. When using quotations, though, capitalization in mid-sentence is common. More specifically, when quotations form complete sentences, they must be capitalized no matter where they appear in the main sentence. All of the sentences below are correct, for example:
Matthew said, "In that case, I'm going out for a walk!"
"We are not amused." – Queen Victoria
Neil Young's admonishment "It's better to burn out than it is to rust" is not appreciated by everyone.
Don't capitalize quotes that are partial sentences
Quotations within a sentence aren't always capitalized, however. When the quote is a piece of a bigger quote or a sentence fragment, no capitalization is necessary. Consider the sentences below, and note the lack of capitalization in quotes within these sentences:
William Butler Yeats said that education should not be passive and dull, but that it should be seen as ". . . lighting a fire."
When accused, Richard Nixon maintained that he was "not a crook."