Chicago Citation Generator

Quickly create accurate Chicago citations with a free citation generator built by writing experts.

Chicago Full Citation Preview
Add your citation information, and we'll format it here.
A Better Way to Work
Feel confident you've done your best work with the help of Grammarly. Benefit from:
Get Grammarly It's free
Get all types of academic writing support at your fingertips, from automated citation generation to plagiarism detection to proofreading.

Simplify Citations and Improve Academic Writing

Grammarly makes it easy to build Chicago-style citations and helps ensure your entire paper is polished.

Get citations in seconds

Instantly get in-text and full Chicago citations when researching on compatible source websites—like Wikipedia, SAGE Journals, and DOAJ.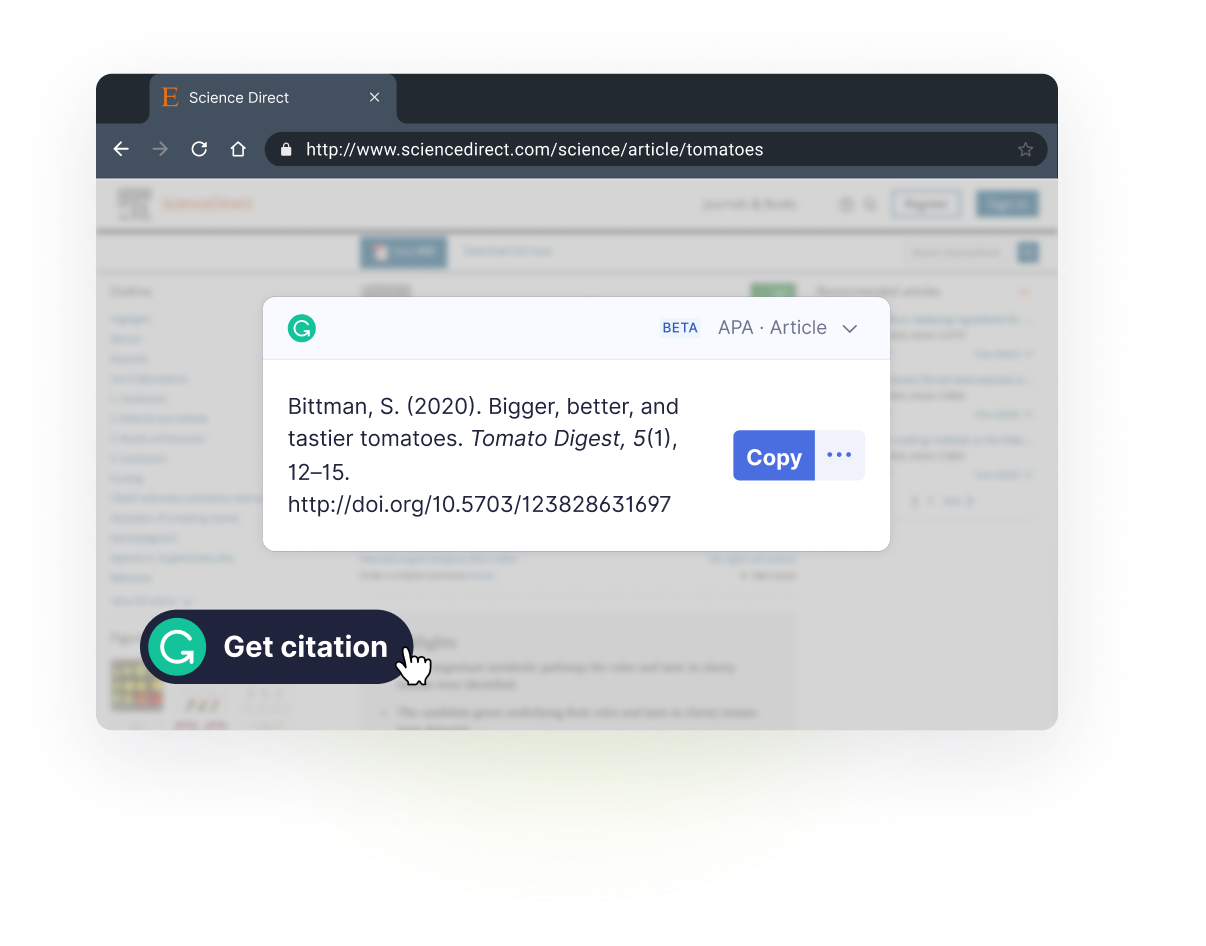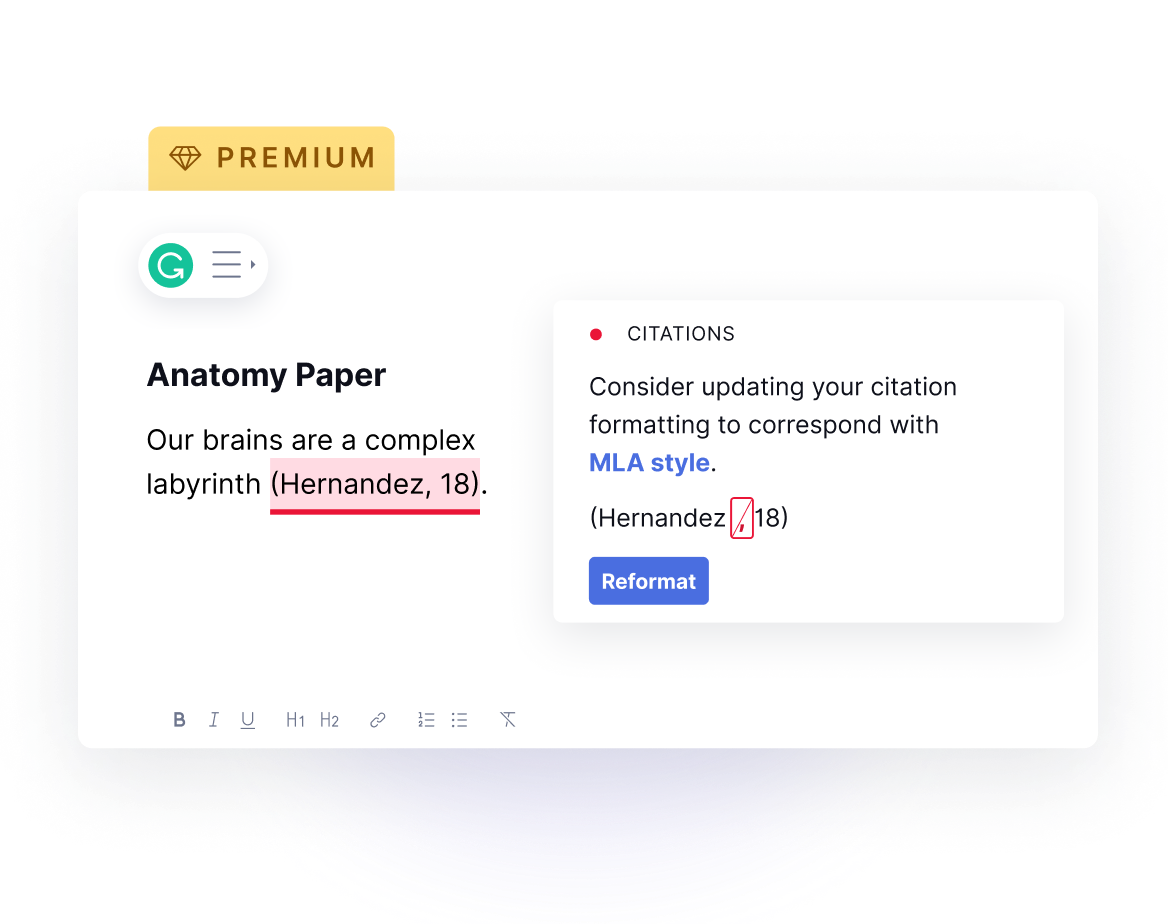 Never lose points over citation formatting

Grammarly's suggestions help catch and fix easy-to-miss formatting mistakes so you're confident that your Chicago-style citations are flawless.

Keep your writing original

Avoid accidental plagiarism. While you write, Grammarly identifies passages that may need references and shows you what the source may be.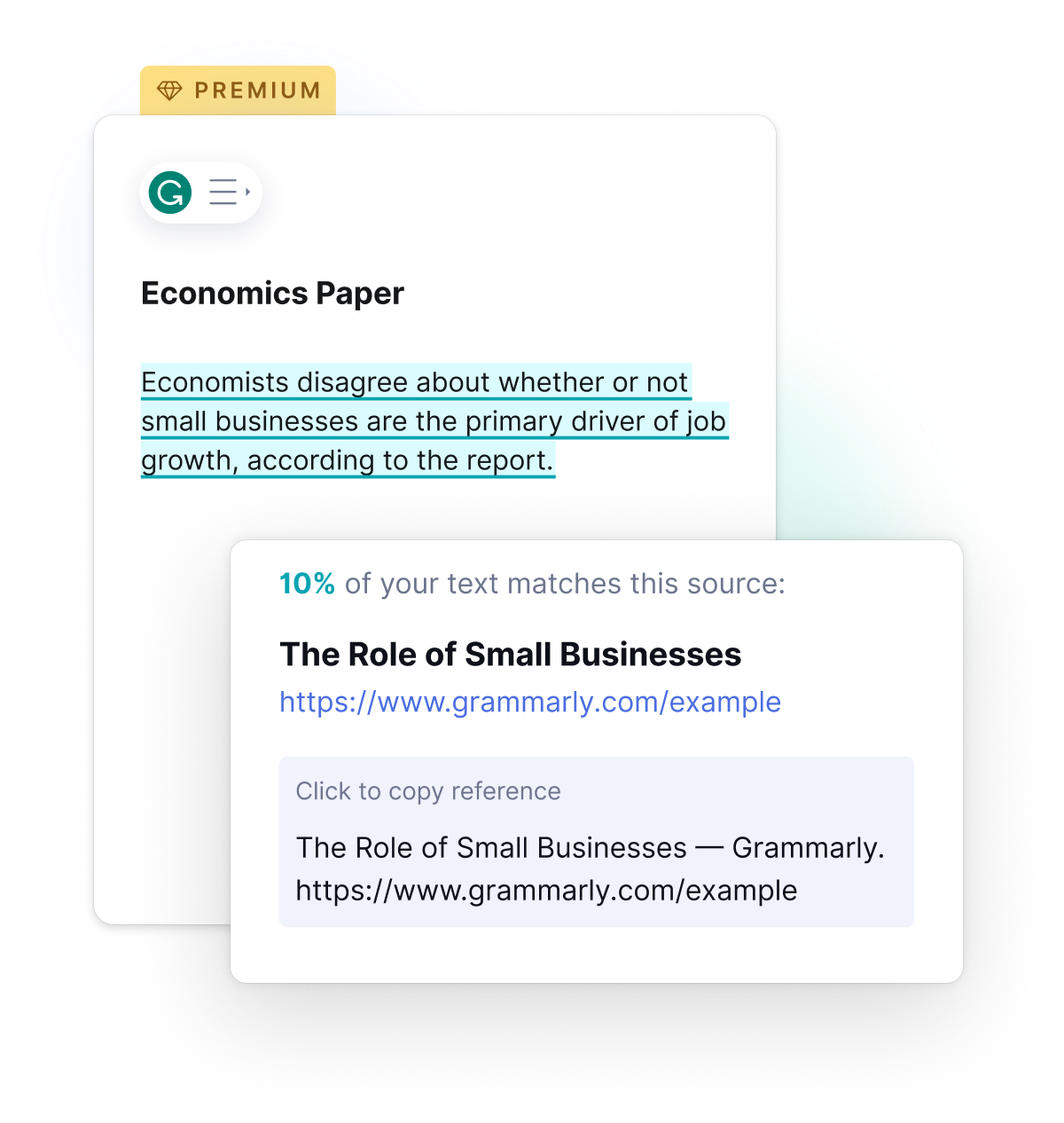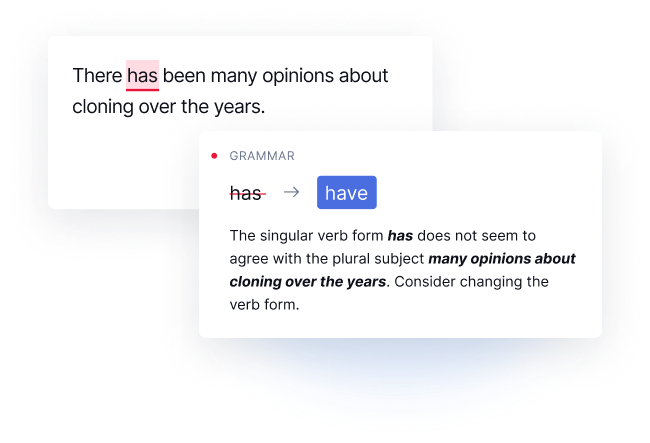 Proofread with ease

With just a few clicks, clean up typos, subtle grammatical mistakes, and misplaced punctuation you might otherwise miss.

Trusted by Students and Educators at Over 3,000 Institutions, Including:

"Grammarly's citation features save me time and stress as I know my referencing has been taken care of for me. Life-saver!"

Lauren Hawke
Student, Human Nutrition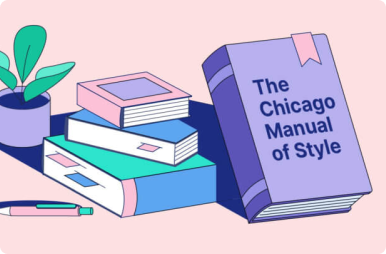 A Guide to Chicago-Style Citations

Chicago Manual of Style citations are most frequently used in papers on history, business, the fine arts, and in some cases, the humanities. In Chicago, there are more variables than in most other style guides. For example, it has two different citation systems: Notes-Bibliography and Author-Date. Both include guidelines for in-text citations and both follow similar bibliography structures. Either of these citation systems is acceptable for a paper formatted in Chicago style, but your instructor may require that you use one or the other. Read on and learn how to create in-text and full Chicago citations for both systems, how Chicago differs from other academic style guides, and more.

How to Create Chicago-Style Citations

How to write a full Chicago citation

Full Chicago citations are listed on a comprehensive references page either titled "
Bibliography
" if you use the Notes-Bibliography system or "References" if you use the Author-Date system. In both systems, sources are cited in the same format except for the placement of the work's publication date. In the Author-Date style, it's listed immediately after the author's name. In the Notes-Bibliography style, it goes toward the end of the citation. Its exact location depends on the type of source being cited, such as a movie, Wikipedia article, website, or YouTube video. 


How to write an in-text Chicago citation

The Notes-Bibliography citation style is the same as footnotes. If you're using the Notes-Bibliography citation style, note each in-text citation with a superscript number, then list these citations according to their numbers at the bottom of the page, beneath a horizontal line that extends midsentence.

Here is an example of how an in-text citation in Notes-Bibliography style would look on a page: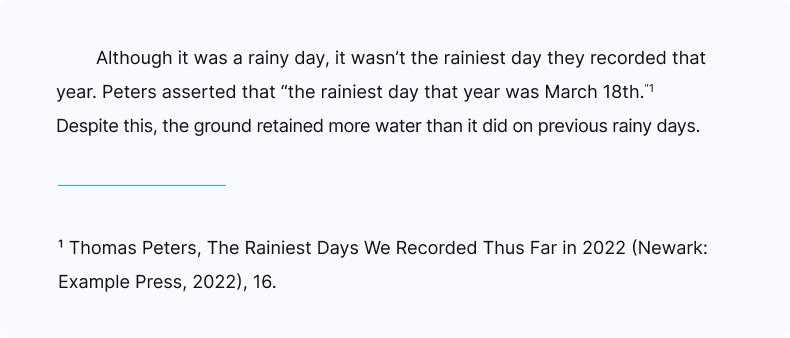 With the Author-Date system, in-text citations look a bit different. Here is the same example, but using the Author-Date citation format:





Although no footnote is required with the Author-Date format, an endnote is required at the end of each section of the paper. An endnote is formatted identically to a footnote.

To learn more about how to do Chicago citations for specific sources, check out the links in the section below.

Chicago Citations vs. Other Formats

You may be asked to use
APA-format
or
MLA-format
citations instead of Chicago-style citations on some assignments. APA format is used for the sciences and education.
Unlike APA, it's not always clear when you should use Chicago versus MLA. Chicago is typically the go-to style guide for history, business, and fine arts papers, but Chicago or MLA may be used for other humanities subjects, like literature and theater. Generally, MLA is the preferred style guide for humanities work at the undergraduate level, whereas Chicago is more common at the graduate level.
Getting citation formatting right can be time-consuming and tricky . . . but don't worry! The free citation generator at the top of this page is an excellent resource. Use it to quickly and accurately create citations in Chicago, MLA, or APA format.
How to Cite (Almost) Anything in Chicago Style

Have you ever wondered, "How do I cite a book with multiple authors?" or "What are the rules for citing a Wikipedia article in Chicago?" Well, we're here to help. Browse through these articles to see citation examples and get guidance on how to do a wide variety of Chicago-style citations.

Strong Writing, Proper Citations, Good Grades

96 percent of students say that Grammarly increases their confidence in their written material. Join them to give your writing—and your grades—that extra polish.