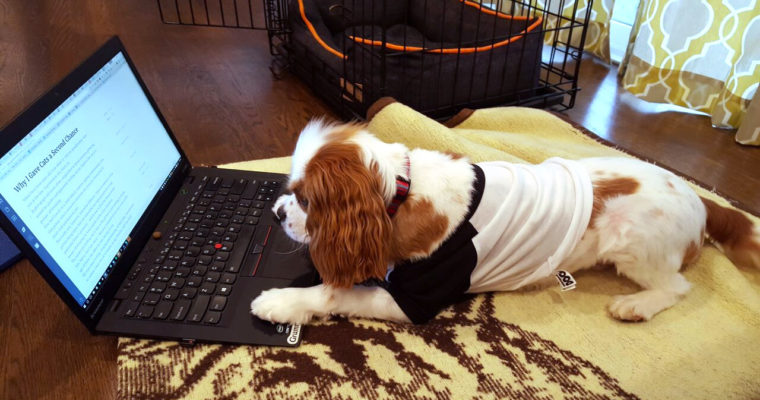 Today is a monumental day in human-pooch communication! Both Grammarly and ByteSnap released groundbreaking communication tools to not only allow you to understand and relate to man's best friend in previously impossible ways but also help them perfect their grammar!
DingoLingo Dogspeak Translation App
DingoLingo's first-ever dog translation Android app allows you to convert your pup's dogspeak to human language.
"It's taken a few years to get it to this stage and we're very proud of DingoLingo. It is part of the major Internet of Things phenomenon, and our speciality in developing smart devices has come to the fore in this innovative project." — Dunstan Power, ByteSnap Director.
Grammarly for Dogs: Grammar Correction and Writing Improvement for Dogs
If you want to take your dog's language skills to the next level, Grammarly's newest product, Grammarly for Dogs, has you covered. Grammarly for Dogs will take your dog's input barks or translated human language texts and correct them for standard spelling and grammar. The free app works with your pooch's favorite web browser.
* April Fools'! Grammarly is only for humans. Try it today.