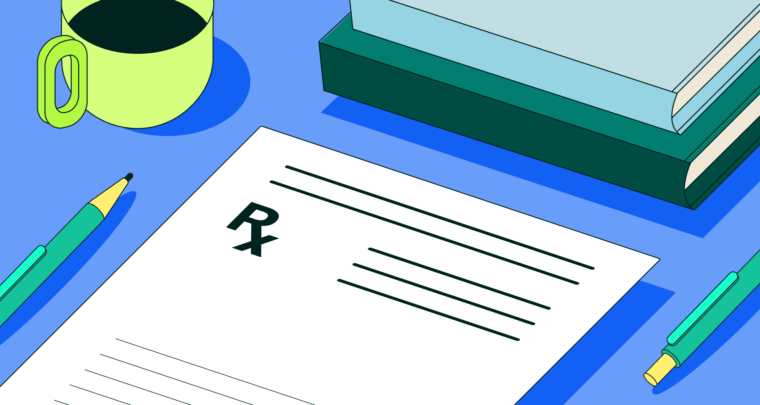 Your workweek is off to a strong start when suddenly you start to feel the symptoms of an illness. Or maybe you were injured, or some other physical condition (or even a psychological one) has set in. Sometimes, despite your intention to be productive, your body overrules you. It's time to face it: You can't work today. Here, we'll focus on illness, but our suggestions also apply to other medical conditions.
Now, you need to inform your manager or team that you have to take some time away from work to rest. This shouldn't be a big deal, but you never know how people will react. That's why, according to a survey from Bamboo HR, some 65 percent of workers say they experience "stress, anxiety, guilt, or fear" when requesting sick time from their employer.
Give your writing extra polish
Grammarly helps you communicate confidently
Send a sick leave email and put yourself (and your officemates) first, by keeping your germs at home while you recover. Here, we'll explore the art of writing a sick leave email, including when and how to send one, and we'll give several examples. By following our guide, you can be sure your message makes a good impression on your team, which will ease your mind so you can recover in peace.
What is a sick leave email?
A sick leave email informs your employer or colleagues that you are unwell and unable to work. It is a formal way of saying you'll be taking time off for health-related reasons.
A sick leave email should be short and to the point; there's no need to go into the details of your illness. Make sure that you tell your employer you are sick and need time off, rather than asking for permission. An effective sick leave email adheres to professional email etiquette, is assertive and straightforward, and doesn't belabor the issue with excess information.
When should you send a sick leave email?
As an employee, it's your responsibility to tell your manager or team that you need to take a sick day or leave of absence as soon as you realize you're ill. Ideally, you will send the email before the workday begins, which will give them time to make necessary adjustments.
You'll also want to check your employer's sick leave policy for any specific notification requirements. Some companies request doctor notes or have other documentation rules.
The most important thing to remember when it comes to sending a sick leave email is, when possible, not to wait until the last minute. Sending a prompt message will not only help your employer reallocate your tasks and cover for you but will also demonstrate your care and concern.
How to write a sick leave email in 6 steps
If you need to be out of the office for a few days, there are certain details that you'll want to communicate in your sick leave email. Here's the information we suggest including:
1

Subject line

Use a subject line that clearly conveys the purpose of your message, such as "Medical leave notification" or "Sick leave request"
2

Greeting

Begin with a polite greeting, such as "I hope you are well" or "I hope your week is off to a good start."
3

Short explanation

State your reason for the email in a clear and up-front manner. For example, "I am writing to let you know that I am unwell and need to use a sick day."
4

When you plan to return

Make sure to include the date that you expect to be back at work so your employer can plan accordingly and backfill your tasks. If it's not possible to predict when you'll be able to return, you can say, "I hope to be back on X," or leave it open with something like "I'll let you know when I'm feeling well again."
5

Availability

Communicate if and how you plan to keep in contact while you're out—for instance, by checking email, taking phone calls, etc. If you're available to field urgent calls, emails, or requests, make sure your colleagues are aware. If you won't be available, ask someone else to be in charge of urgent matters while you're out.
6

Closing

End your email with a courteous and sincere closing, such as "Thank you for understanding." Or you can keep it simple with a professional closing like "Sincerely" or "Kind regards."
Sick leave email examples
Still unsure how to begin your sick leave email? In case your queasy stomach has spawned a bad case of writer's block, here are three useful templates you can use or repurpose:
Example 1: Short and sweet
Hello [Manager Name],
I hope this finds you well. Unfortunately, I am unable to come in to work today, as I have a fever and need to take a sick day. I will be checking my emails and responding to anything urgent. I can also be reached on my cell phone at 888-888-8888.
Thank you for understanding. I aim to be back on Wednesday!
[Your Name]
Example 2: Curt and confidential
Hello [Manager Name],
I hope you're having a good week so far. I will be unable to work today due to illness. I plan on being back at work tomorrow and will follow up if this changes.
Sincerely,
[Your Name]
Example 3: More detailed (leave of absence)
Hello [Manager Name],
I hope this email finds you well! I am writing to formally request a period of sick leave due to a medical condition that has arisen recently. My doctor has recommended I take some extended time off to recover.
My expected absence would be from [start date] to [end date]. I have taken steps to ensure a smooth workflow in my absence:
I have discussed my responsibilities with [colleague's name], and they have agreed to cover for me during my leave of absence.
I will be reachable by email should anything urgent arise, although I aim to keep this to a minimum.
If needed, I can provide a note from my doctor that confirms my condition.
Your understanding during this time is greatly appreciated!
Thank you,
[Your Name]
Sick leave email FAQs
What is a sick leave email?
A sick leave email communicates to your employer that you are unwell and unable to work due to an illness or health-related reason. It is a formal message saying you'll be out because you are unwell.
When should you send a sick leave email?
You should send a sick leave email as soon as you know you are unable to be present for work due to an illness or medical condition. Notify your employer as promptly as possible, preferably before your scheduled work hours.
What should you include in a sick leave email?
When drafting your sick leave email, include all of the necessary information to communicate your situation and to make clear you'll be taking time off. The main details should encompass a subject line, greeting, brief explanation, timeframe for your absence, availability, and closing.