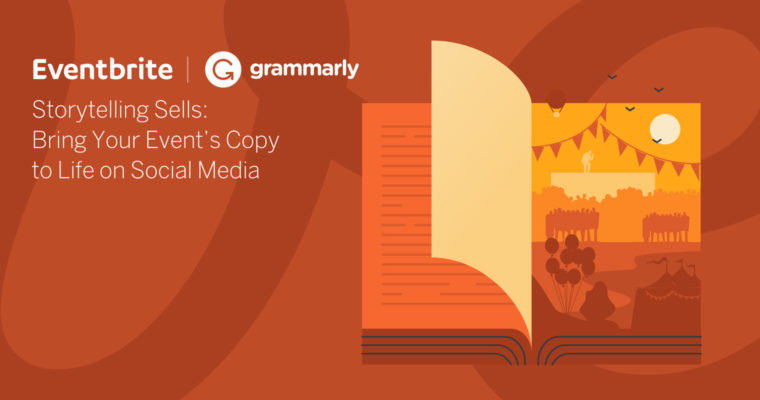 Refining your personality on social media can be a daunting process.
Individuals and brands get into trouble trying to create an entirely new personality on their social media accounts. Social should be a channel for you to deliver and develop a personality—but not to create an entirely new one. That can come off as forced and inauthentic.
If you're writing social content on behalf of a company or brand, finetuning your personality is about writing copy that taps into your followers' emotions.
That's why we teamed up with Grammarly to produce an e-book: Storytelling Sells: Bring Your Event's Copy to Life on Social Media. We intended to help writers create meaningful content whenever they post on social media.
DOWNLOAD:  Storytelling Sells: Bring Your Event's Copy to Life on Social Media
Enjoy this excerpt from the project where we unveiled five characters that accounts like yours should embody on social media. Find the one that most aligns with your personal or brand voice, and discover the emotions you can inspire.
Character #1: The Cool Curator
We all have that one friend who's always in the know—the early adopter of new apps and the person we turn to when we need fresh music recommendations. Everyone wants to hang out with her. We want what she's got.
The types of things your team will post:
Behind-the-scenes and in-the-know details
Artist or guest speaker sneak peeks
Breaking industry news
The emotion you're going for:
Newport Folk Festival is the oldest and most well-known folk festival in the U.S. The brand's social media presence taps into its deep connections with folk superstars new and old.
Character #2: The Trusted Advisor
When you need advice, you know that this person has done his research, weighed the pros and cons, and possesses innate wisdom. He's your "expert" friend, and you trust him implicitly.
As a brand, this persona is a thought leader of its genre. If you're a rock music festival, you're the rock music festival. Or if you're a yoga and mindfulness brand, you know how to prove your mettle.
The types of things you'll post:
Insight on a theme, not just about your event or product
Friendly advice from well-known personalities
"Did you know?" tips
The emotion you're going for:
3% JOBS: Awesome opportunity alert! @beyond is looking for a UX Director in San Francisco, California. Learn more about the position: https://t.co/HBNwIVKj8L pic.twitter.com/FyG0Vi1N4C

— The 3% Conference (@3PercentConf) May 31, 2018
The 3% Conference shares career inspiration, articles with expert guidance, and job opportunities on their Twitter page, which has nearly 20,000 followers.
Character #3: The Feel-Good Friend
Sometimes, we just want to hang out with someone goofy and low-pressure. This is our friend who sees the humor in every situation and is always up for fun just for the sake of it. If this is your persona, your posts will run the gamut from whimsical to humorous, and will typically use bright colors and short, quippy text.
The types of things you'll post:
Colorful images
Whimsical captions
Funny GIFs
Cool memes
Inspirational quotes
The emotion you're going for:
National pop-up, The Museum of Ice Cream, consistently uses bright, ice-cream-worthy colors and whimsical themes in its social media posts. 
Character #4: The Tempter
The tempter knows the best bars and most picturesque hiking locations. Whether a foodie, a travel inspirer, or a fashionista, his posts always make you want to splurge on something.
The types of things you'll post:
Gorgeous, high-quality shots of refreshments and libations
Images and video of attendees enjoying themselves
First looks at new vendors
The emotion you're going for:
Eat Drink SF's social media pages are visual feasts, showcasing the best of San Francisco eats year round — not just when the annual festival approaches. 
Character #5: The Innovator
Your innovator friend is often a tech visionary or an artist. Whatever medium they belong to, one thing is always for sure—they do things their own way.
As a social media persona, the Innovator finds new ways to post and share content. Posts are eye-catching, with a certain spark that makes you want to know more.
The types of things you'll post:
Images and video from new angles
Videos capturing unusual situations
Think pieces and articles
The emotion you're going for: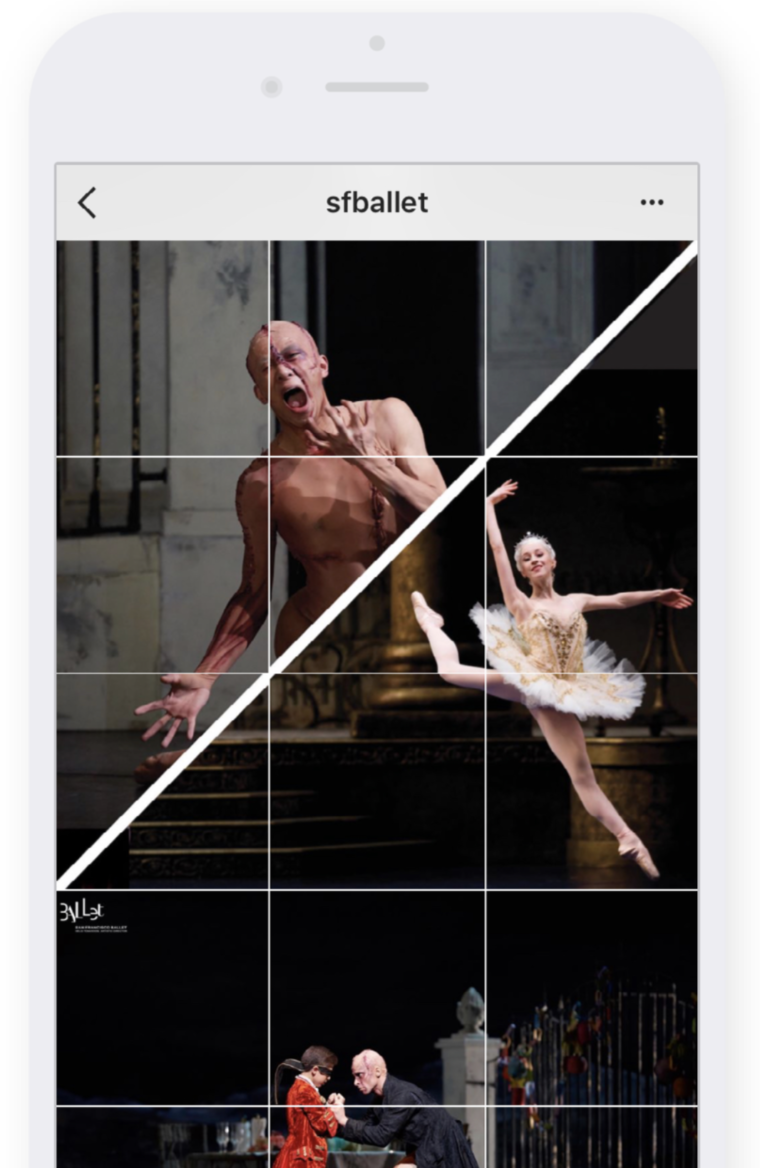 San Francisco Ballet is a legendary ballet company, and its social media presence is equally creative. Shots like this are made up of individual posts chopped into sections, then pieced back together in the profile like a visual puzzle.
******
Want more advice on turning your fans' scrolling into engagement and potential sales? Discover how to drive engagement with crystal-clear copy in
Storytelling Sells: Bring Your Event's Copy to Life on Social Media
.