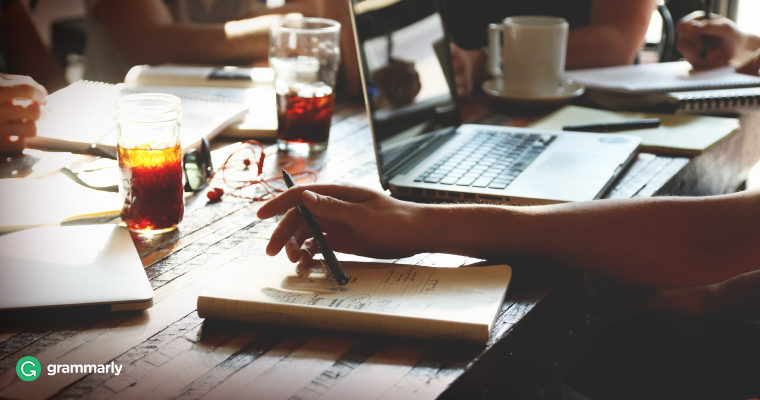 Some writing is well worth the time that's invested in it. The holder of the Guinness World Record for longest novel, Marcel Proust's In Search of Lost Time, was written over the course of thirteen years. A lot of time, but well spent. Blogs, fanfiction, and diaries also take plenty of time to write, but as long as the people writing them enjoy it, it's also time well spent. But for every blog post or page in a diary, there are countless emails and memos that we all have to spend our valuable time composing. If you write emails in a business context, you have to find ways to get straight to the point while still being polite and proper, and being polite and proper can take up plenty of time. However, we do live in a digital age—everything can be done better or faster with the use of an application or two. Writing emails, itself a digital betterment of writing letters, is not an exception. There are three aspects of email-writing that apps can help with: writing, reviewing, and sending.
Take Care of Emails without Using Your Hands
The first thing you can do is skip writing altogether and start dictating your emails. You can do this by using speech recognition software—both Windows and OS X have built-in speech recognition support. You can also use third-party software. The leading software in the field is Dragon NaturallySpeaking, developed by Nuance, the team that worked on Siri for Apple. With good speech recognition software, you can write, review, and send your emails using only voice commands.
Let Apps Help You Write Faster and Smarter
If you find yourself having to type the same kind of email over and over again, you probably know that having an email template can be useful. You can write templates in various documents and then copy them into your emails, which will probably save you some time. But you can also use one of the many browser extensions or apps that allow you to store templates and insert them into emails with keyboard shortcuts or by right-clicking and choosing the template from a menu. Apps and extensions like Texter, Text Expander, Insert Text, and Gorgias will help you with that. If you're used to using predictive text on your smartphone and you think it would speed up your typing when writing emails on a computer, there are apps for that as well. Complete is one of them—when you begin writing a word, Complete will give you a suggestion for what the rest of the word might be.
Get Help with the Reviewing Process
After you've finished writing your email, you have to review it. You don't want your clients, business partners, or anyone else receiving an email littered with spelling mistakes, bad grammar, and complex language that will make it difficult to read. Grammarly's browser extension can do a lot of the reviewing for you, faster than you would do it on your own. It can check your spelling, grammar, style, and vocabulary. But if all you need is for someone to take a look at your email and give you some feedback, you can use MailMentor. It will scan your writing and tell you how long it would take for someone to read it, how the structure could be improved, and how to simplify complex sentences and paragraphs.
Bonus Tip: Sending Emails at the Right Time
While it might not save you hours of writing time, Boomerang is an app that will help you organize the timing of your emails. You don't want to respond immediately to every email you receive. Sometimes you might wish to send an email at an exact time to increase its impact. With Boomerang, you can schedule when you would like an email to be sent and leave it to the app to do it for you.