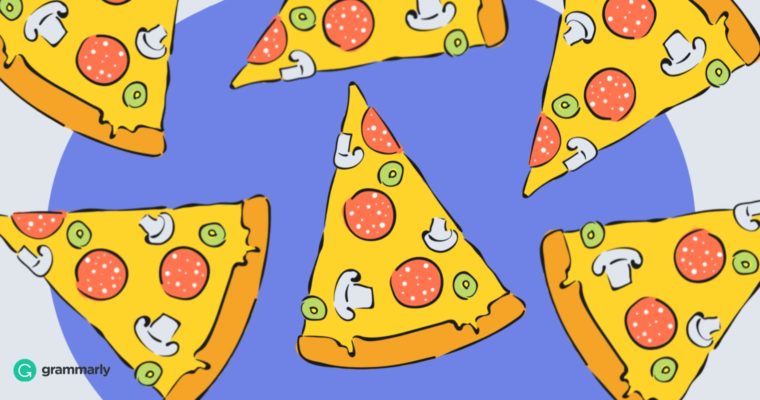 A great restaurant review can point you toward your new favorite spot—or help you avoid a dining disaster. Review sites like Yelp and TripAdvisor have an abundance of restaurant reviews to browse, but if you spend any time on these sites you'll notice not all reviews are helpful.
Some reviews are positive, but are so vague that you question their legitimacy. Some might have helpful information, but are so poorly written they're unintelligible. And other submissions read more like a personal rant than a restaurant review.
Think you're ready to share your own two cents? Don't let your review fade into the background of mediocrity! In today's post we're sharing how to write a restaurant review that's captivating, memorable, and useful for your fellow diners.
Here's a tip: Want to make sure your writing always looks great? Grammarly can save you from misspellings, grammatical and punctuation mistakes, and other writing issues on all your favorite websites.
Here's How to Structure a Memorable Restaurant Review
1

Set the Stage

Let readers know immediately that the review contains useful information and is worth reading. Open the review with an enticing line that promises an interesting payoff (whether delicious or dreadful).

Next, share some context. Why did you decide to try this particular restaurant? What time of day did you go? What size was your party? How did the waitstaff treat you? What was the ambiance like?

It may look like your average neighborhood pizza joint, but Acme Pizza is anything but!

I wandered in with two friends on a Friday night, and was immediately greeted by the friendly staff and incredible aroma of baking pizza. The restaurant was filling up quickly (it was almost 7:00 pm) but we managed to snag a table.
2

Deliver the Main Course

How was the food? If a dish was "great," be sure to describe why. What were the flavors, textures, and appearance like? Carefully select a few punchy adjectives for your descriptions—too few will leave your writing bland, too many will bog it down.

We ordered the garlic knots and two medium pies to share: the XX (pesto, artichoke, red onion, bacon, feta, mozzarella) and the XY (marinara, pepperoni, Italian sausage, mozzarella).

The garlic knots were little bombs of buttery, yeasty goodness, and the garlic was robust but not overpowering. When our pizzas arrived, our expectations continued to be exceeded.

The crust was crisp, flavorful, and chewy. The toppings worked together beautifully. The marinara and pesto were packed with flavor, and the mozarella had a great consistency and very little oil. By the end of the meal we were planning our next visit.
3

Wrap Up the Takeaway

End with a punchy summary of why you think other diners should (or shouldn't) visit the restaurant.

Don't let appearances fool you—the decor may be divey, but the pies are fantastic. This place is perfect for groups or a casual date night.
5 Essential Tips for Writing a Memorable Restaurant Review
Now that you know the basics, follow these tips to ensure your reviews are always captivating!
1

Take Notes (and Pictures!)

To write a vibrant review, you'll want to capture your thoughts and experiences while they're still fresh. Use your smartphone or notebook during the meal to jot down highlights and subtler details (e.g., the wait staff was welcoming and attentive, you enjoyed the agricole rum in your cocktail, the tiramisu was soggy and disappointing).
Happy November 8th AKA Cook Something Bold Day. ? by @slite_eats- homemade ? inspired by #difara pies. Cooking something bold today? Tweet and tag us! #difarapizza #difara #gordonramsay pic.twitter.com/18dQJp70L1

— Di Fara Pizza (@difara) November 8, 2017
2

Get Specific

Avoid vague words and phrases like "The service was bad" or "The pie was great." Instead, provide specific details like, "The server was friendly but inexperienced and botched our drink order" or "The lemon meringue pie had a wonderfully flaky crust, a tart and tangy filling, and dreamy melt-in-your-mouth meringue."
3

Be Fair

If you've visited a restaurant several times and only once had a bad experience, be sure to note this in your review. Everyone has an off night now and again.

. . .Also, if you love Korean cuisine and decide to try out the new Mexican-Korean fusion grill, please don't write a review complaining how the bulgogi isn't authentic enough.
4

Don't Rant

Parking was an ordeal, you suffered through a long wait for your table, then endured a careless server and over-priced, disappointing food.

Writing a one-star Yelp review about "THE WORST PLACE EVER" may feel cathartic in the moment, but vague, emotion-laden reviews don't carry much weight.

Instead, describe the specific details of why your experience was sub-par. This will help other diners make an informed decision on whether they should give the restaurant a chance—or a hard pass.
5

Remember to Proofread

Want folks to take your review seriously? Be sure your spelling and grammar are on point. A review riddled with errors is likely to be written off, ignored, or even misunderstood.

Ensure you're communicating clearly and professionally by using the Grammarly browser plug-in on your non-mobile devices, or download Grammarly's mobile keyboard (iPhone; Android) when using Yelp, TripAdvisor, or other mobile apps.