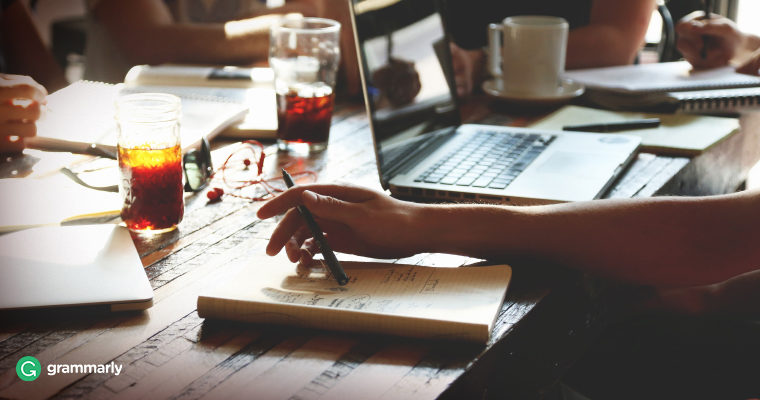 Let's take a minute to appreciate the Internet and all the good it's done. It's made us smarter by giving us instant access to a world of information. It's made us more relaxed by giving us tomes of entertaining content. And yes, the Internet might have made us less productive by giving us cat and puppy videos, but it also saved us a lot of time by making online shopping and online banking possible. The Internet is also full of resources you can use to improve your English—so many resources that finding really good ones can be a time-consuming task. But it's still worth the effort, and we're here to help give you a nudge in the right direction.
Let's Improve Our English by Listening!
There are two ways you can approach using the Internet to improve your English: you can either find English language lessons in the medium that fits you best, or learn by surrounding yourself with as many examples of English as possible. So, if you want to improve your English by listening, you can look for podcasts and other audio material. As for podcasts, BBC's "The English We Speak" and the British Council's podcasts are probably the best on the Internet. Still, they are not the only good ones out there—Voice of America has a podcast as well, and podcastsinenglish.com is a website that's also worth attention. If you're not looking for lessons but want to listen to people speak English, there are plenty of online radio stations where you can listen to the language as it's being used by native speakers. Better yet, you can head over to LibriVox and listen to their audio renderings of public domain books.
Let's Improve Our English by Reading!
Blogs that deal with the English language, websites that host grammar handbooks, and dictionaries and thesauri are all great resources for improving your English. If you want lessons in English that you can read, many podcasts about learning English also come with written material. But the real fun starts when you go out on the web and start reading the news in English, start following blogs that cater to your interests, and start reading ebooks in English. If you haven't already, you should check out Project Gutenberg, a place where you can find free public domain ebooks. You might also make a point to read a media outlet that prides itself on good writing, like The New Yorker. And if you really want to test yourself, you should look into Squirt, a website that lets you read web pages one word at a time at adjustable speed.
Let's Improve Our English by Writing!
If you want to improve your English skills by writing and you want the Internet to help you, tools like Grammarly can be invaluable to you. Most word processors also have their own spelling checkers, which can be useful, but specialized apps are better because they can give you grammar improvement suggestions and explanations. You can also start a blog, contribute to existing blogs, or join forums and message boards. The real fun begins when you find a pen pal or someone to chat with online. We'll get to that in a moment.
Let's Improve Our English by Speaking!
MyLanguageExchange.com is a website that connects people who want to practice newly learned languages with native speakers. It helps you find people you can exchange emails with, text chat, or speak over Skype. Conversationexchange.com is a similar website, and there's always the HelloTalk smartphone app that lets you connect with native speakers in your area. The true power of the Internet is in allowing people to connect, so when you want to find a person you can talk to and improve your English, the Internet will provide.