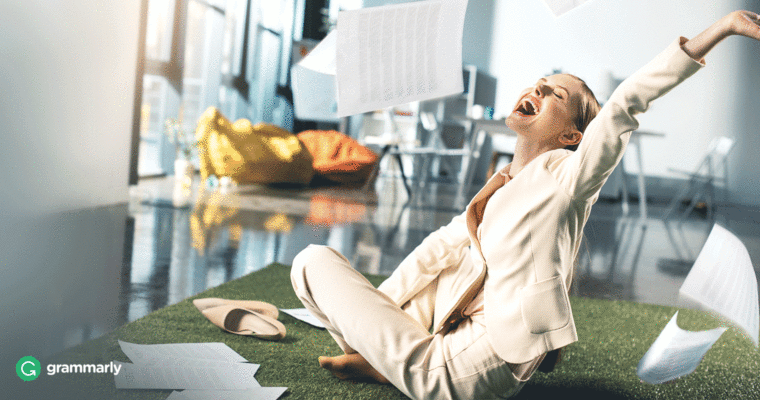 Submitting your application and waiting for a response from employers can be an excruciating process. Especially when you're not hearing back and wondering if something's amiss with your résumé. These ten expert tips will help you freshen up your résumé so you can land the interview.
1

Modernize Your Résumé

It's 2017, and we're in a job seeker's market. Employers are competing for top candidates. More than 60% of employers are investing in their company career sites and working on improving employer branding to attract you. It's time to do some in-house improvements and modernize your résumé. Consider creating a visually engaging résumé that incorporates color, graphics, borders, and call-out boxes that really draw the reader's attention to important metrics and figures. If you need inspiration, check out these visually engaging 2017 résumé samples.
2

Culture Fit Is the New "It" Thing

Having values and goals that mesh with those of the company you're applying for makes you a cultural fit. Although we hear the term thrown around all the time now, you rarely hear it mentioned when it comes to résumé writing. Yet, 60 percent of recruiters in the 2016 JobVite Recruiter Nation Survey said the job seeker's résumé was of high importance in their hiring decision. Your résumé is the perfect place to set the stage for showing that you're a great culture fit for their organization. Values, beliefs, motivation, management style, and communication style are all attributes that employers use to evaluate culture fit, so bring these up in your résumé.
3

Include Your LinkedIn URL

Include your LinkedIn profile URL at the top of the résumé next to your contact information. If you're using a networking résumé and not applying via an applicant tracking system (ATS), hyperlink the URL so the hiring manager can go right to your profile. If you're creating an ATS-optimized résumé don't hyperlink the profile URL because it will cause some systems to toss the résumé out as spam. Some 87 percent of recruiters report using LinkedIn first when it comes to searching for qualified candidates, so this needs to be the first place you direct the employer to so that they can learn more about your accomplishments and evaluate your culture fit for their company.

Here's a tip: Before you direct hiring managers to your LinkedIn profile, make sure that there are no spelling or grammatical errors in it. According to Jobvite's survey, 72 percent of employers view typos negatively, and it will affect their decision to interview or hire.
4

Use a Snapshot

Instead of using the top portion of your résumé to provide the employer with a generalized summary of your career history, give them a snapshot of your achievements. Numbers speak volumes. It's hard to argue with metrics because they show the value you create for the employer. Create a quick snapshot of your key career highlights, biggest successes/results, awards, and top value created. Here's an example.

5

Remove Filler Words

People love to use filler words when writing résumés, but they don't really offer any insight into what sets a person apart as a top candidate. Words that would be considered filler include: accomplished, professional, results, or success. What represents success for a financial manager is completely different from what it would be for a project manager. Use job titles instead of the word professional, and explain results, successes, and accomplishments using percentages, dollars, or other metrics.
6

Get Rid of Slow Windups

It's also a good idea to delete the slow windups that we so often find in résumés. Examples of these include:
History of implementing …
Hands-on knowledge and understanding of …
Master at building, growing, and managing …
Instead say:
Implemented or Implements …
Software development: Lean, Agile, scrum, mobile architecture …
Builds, grows, and manages …
7

Experience Comes First

Applicable experience is still the priority when employers review your résumé. Ensure that your résumé includes your most relevant experience for the position you're applying to. Here are some pointers to help you:
Determine which experience is most important to the position. Put this information first in each section of your résumé.
Put the experience you have that is most related to the position in your career snapshot at the top of your résumé.
Include related accomplishments and experience as bullets; list them first in your career history.
Select keywords that connect to the experience the employer is seeking and list them at the top of your résumé.
Quantify when possible, and share examples using challenge, action, result statements.
8

Consider Using Two Different Résumés

I always advise my clients to diversify their job search and not invest all their job search time on job boards. However, if the bulk of your job search is consisting of applying online, I recommend having a modern, visually engaging résumé that is ATS-optimized. You can use one version to get through the applicant tracking system and the other when networking, sending your résumé to someone via email, or tapping into the hidden job market. This way, you can cover both bases—getting past ATS and also catching the eye of the recruiter.
9

Follow Up

In the 2016 Recruiter Nation Survey, 59 percent of recruiters reported that they keep in touch with candidates after they apply. Recruiters want to build their talent pools so that they'll have great candidates they can reach out to as new opportunities land on their desk. The majority of candidates will never follow up with a recruiter, so it's to your advantage to do so.
10

Include the Right Soft Skills

Soft skills are personality descriptors that come from your character, values, attitude, and communication skills. LinkedIn's recent 2017 Global Trends Survey revealed that 35 percent of recruiters stated soft skills assessment will be a leading factor affecting future recruiting trends. Employers are searching for ways to assess soft skills, so it's important to talk about them on your résumé. I'm not talking about the overused phrases such as "excellent communication" or "team player" either. I recommend you incorporate the related keyword within the context of an accomplishment that demonstrates that soft skill. Here's an example:

Recovered $2,000,000 missing revenue through attention to detail and meticulous review of 350 customer accounts.

"Attention to detail" and "meticulous" are soft skills, but possessing them enabled this candidate to locate a critical error and recover $2 million in missing revenue. Without her attention to detail, she would have overlooked the hidden error. You can do the same with any soft skill that you possess—simply insert the soft skill within the context of the accomplishment. As you sit down to freshen up your résumé and embark on your job search, consider the tips above to ensure your résumé receives a great response.

---
About the Author: Jessica Holbrook Hernandez is President and CEO of Great Resumes Fast, a Certified Social Branding Analyst, and 10-time award-winning executive resume writer. She was named 2017's Best Resume Writer. You can find her at greatresumesfast.com.