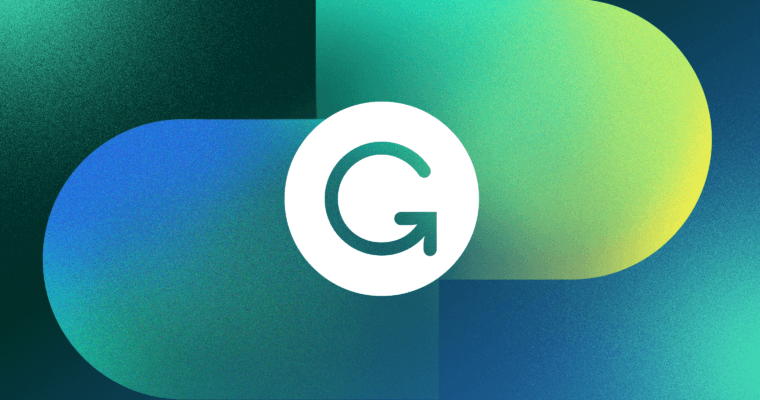 I shared the following with Grammarly team members yesterday afternoon:
As we approach our fourteenth company birthday, we have come a long way in our quest to build an enduring company, and we find ourselves in a strong position. We have a market-leading platform, a "first-mover" example of the impact of assistive AI at scale. We help tens of millions of people communicate more effectively in half a million places they write. We've consistently focused on our users, creating a beloved, award-winning brand and product that lives up to our mission: 93% of Grammarly users say that Grammarly has increased their confidence when communicating with others! We've done all this while innovating responsibly, investing heavily in enterprise-grade security, and maintaining a business model that prioritizes user trust. Most importantly, we have a fantastic global team, with a culture rooted in strong, consistent, and effective values—essential ingredients for long-term success. We have a lot to be proud of!
Our mission of improving lives by improving communication is a long-term aspiration—we've still barely scratched the surface of what's possible! Our core technology of artificial intelligence is accelerating in exciting and unprecedented ways, especially with the broader application of large language models coupled with continuously increasing computing power. The market is appreciating the ability of AI to augment human agency and genuinely help people. While broader AI innovation and adoption may be a disruptor for some, it will be a great accelerator for Grammarly. Consider the warm reception we've received since announcing Grammarly's generative AI features!
We're now at an inflection point for our product and business. Seizing this moment and reaching the next orders of magnitude require us to move faster and at a much larger scale. A new era of leadership can help drive this inflection. As such, after twelve years at the helm of Grammarly, I am passing the baton to our current Global Head of Product, Rahul Roy-Chowdhury, who will become CEO on May 1.
Now is the ideal time for this transition. Grammarly is a deeply technical, product-led company; Rahul's product and technology background is a tremendous asset, and he is well-positioned to help us navigate the path ahead. Rahul is also mission-driven and fiercely user-focused, and his experience and learnings from building Chrome into a platform can help us move faster at scale. During his two years at Grammarly, Rahul has focused on driving excellence and helped us up-level as a company. He has pushed our thinking and driven the organization forward with clarity, keen judgment, and sound decision-making. Under Rahul's leadership, we also took a big step forward with our product, increasing quality and introducing solutions to help beyond the revision stage of communication.
As part of this change, I'm thrilled to announce that starting tomorrow, Noam Lovinsky will join as our Chief Product Officer, reporting to Rahul. Noam is a serial entrepreneur and seasoned product leader. He's built businesses from zero to one and helped grow products to scale at companies like YouTube, Thumbtack, and Meta. 
Additionally, I'm excited to share that Joe Xavier is now Grammarly's Chief Technology Officer. In his nearly five years of leading our Engineering organization, Joe has built a world-class team, set the technical direction that's enabled us to seamlessly serve tens of millions of users, established a strong enterprise-ready security posture, and helped us drive operational excellence company-wide. His leadership of the engineering org will continue to catapult Grammarly to new heights. 
In a time of change, it's always important to remind ourselves of our constants, our bedrock. There are many things that will not change: the clarity of our mission and relentless user focus; our EAGER values; our commitment to Ukraine; and, of course, our ability to seize the extraordinary opportunity ahead! I will also remain on Grammarly's Board of Directors.
Finally: A hearty thank you to each Grammarlian. It's because of each of you and the culture we've built together that we're ready for this transition. That's what it means to build an enduring company—it lives on well beyond any single leader or individual. It is an honor to be a part of our incredible mission, team, culture, journey, and story! 
This is our moment; let's seize it. Onward!
Join Grammarly
Shape the way millions of people communicate!