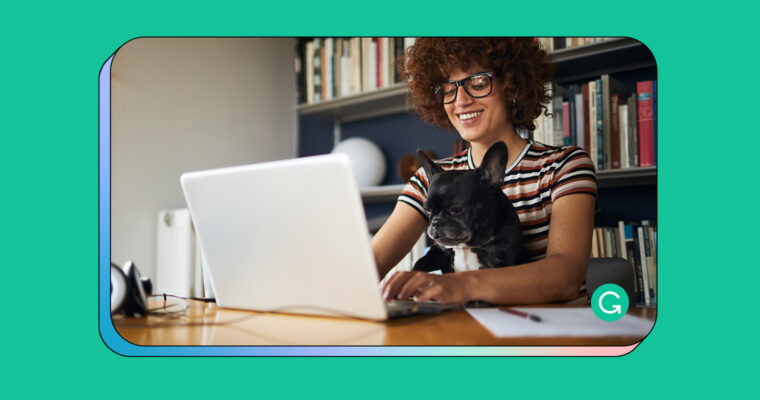 This isn't going to be a normal Grammarly blog post.
It can't be normal, because nothing is normal right now. The spread of COVID-19 has already caused major shifts throughout the world, and we don't yet know its long-term impact. This has caused isolation, fear, anxiety, and hardship worldwide. 
In a time of uncertainty like this, it can be difficult to do everyday things, from making breakfast to talking to loved ones. As the manager of Grammarly's blog, I understand how disruptive and scary this is. My team has been trying to stay positive, but I can see the stress on their faces when we video chat. And I've struggled to maintain a sense of normalcy as I write this from a home that's over 1,000 miles away from my biological family.
As Grammarly has taken action to keep our team members and our communities safe, I thought, "What can we do for our larger online community?" The answer was simple. We can support our product users and community members the same way we always have—by helping them communicate in writing. 
So I've compiled a list of advice, resources, and tips we've created over the years. I hope this helps us all stay connected digitally as we physically distance ourselves from one another.
Self-care and communication help you can use anytime
Many of us, including myself, are feeling alone right now. Here are a few articles about communication and self-care that might help you reach out.
Writing advice you can read in five minutes or less
Staying inside doesn't necessarily mean we're less busy. You still might need to send a quick text or compose an email to your boss. Here are some easy-to-use tips you can apply now, if you need them.
Remote work advice to use if you're working from home
Grammarly has asked our entire team to work from home. And as much as I love my couch, I've found that composing important emails and documents from my living room can be tough. So here's some of our best work communication advice that you can use if you're also working remotely right now.
Email tips you can apply to any draft in your inbox
Since I've started working from home, my email use has at least doubled. If you're also writing more emails, here are some of our best resources for every part of your message.
Writing resources you can bookmark for later
If you're like me, you might use writing as an escape when it feels like the world has turned upside-down. If you want some longer reads to comb through, consider adding a few of these longer lists and guides to your bookmark toolkit.
I know that these resources don't begin to address the myriad communication issues we'll see in the coming days, weeks, and months. That's why the Grammarly Blog will continue to share the accurate, useful writing advice it always has. And our writing assistant will continue to help you communicate online, wherever you type. We're here to help you connect, no matter the circumstances.
In solidarity,
Celeste