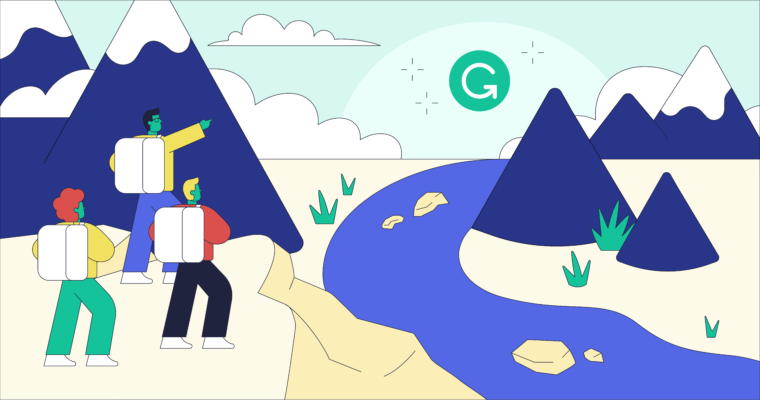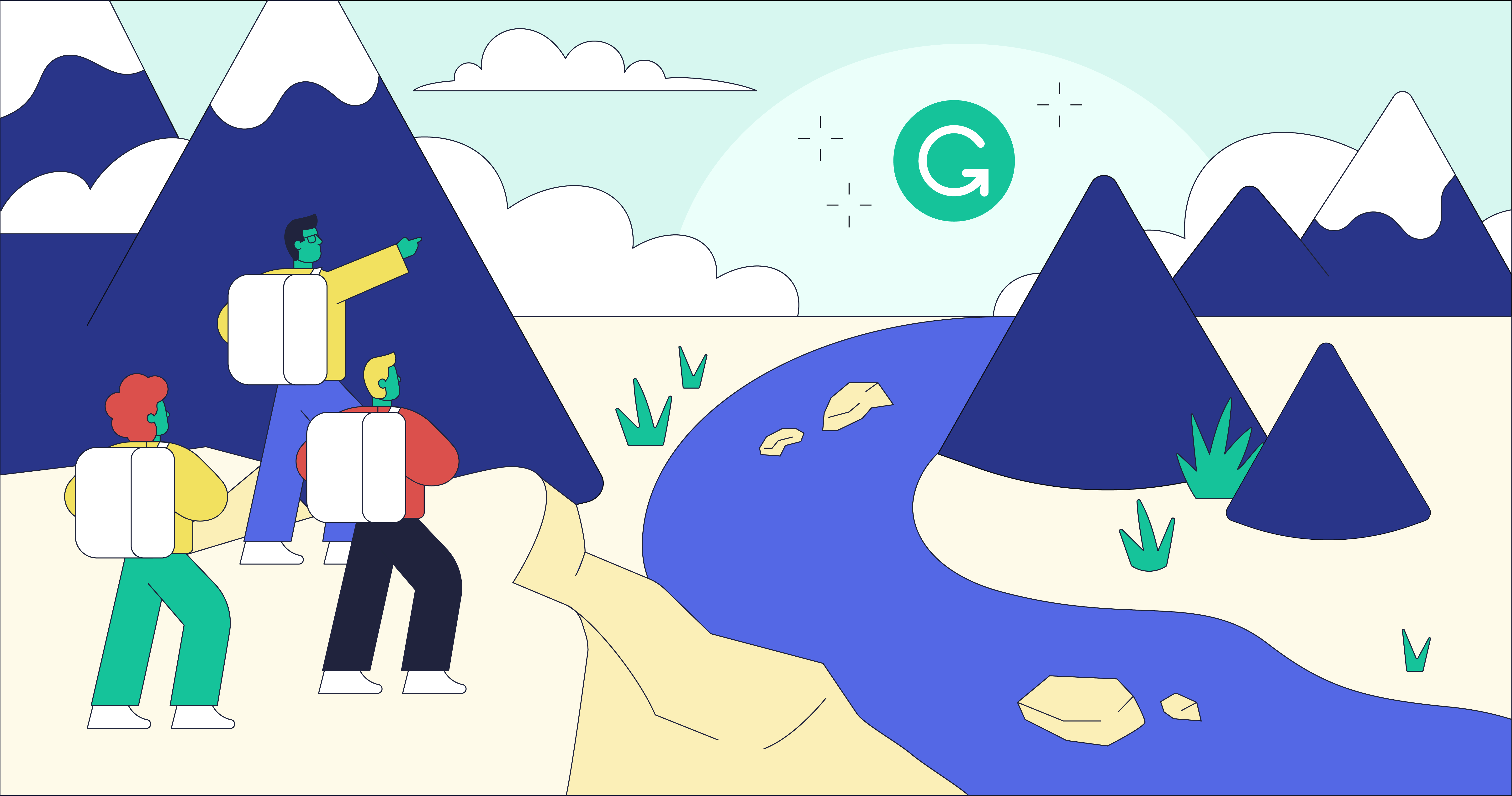 Starting a company is never easy. Whether you're the first to innovate, the first to build, or the first to address a problem, going from zero to one is no simple task. There are so many open questions to answer, so many unknown variables to consider.
In 2009, Alex Shevchenko, Dima Lider, and I started an English writing assistance company. From the beginning, we were trying to define a new technological space. We knew it would be a long road, but our mission was clear early on: We wanted to improve lives by improving communication.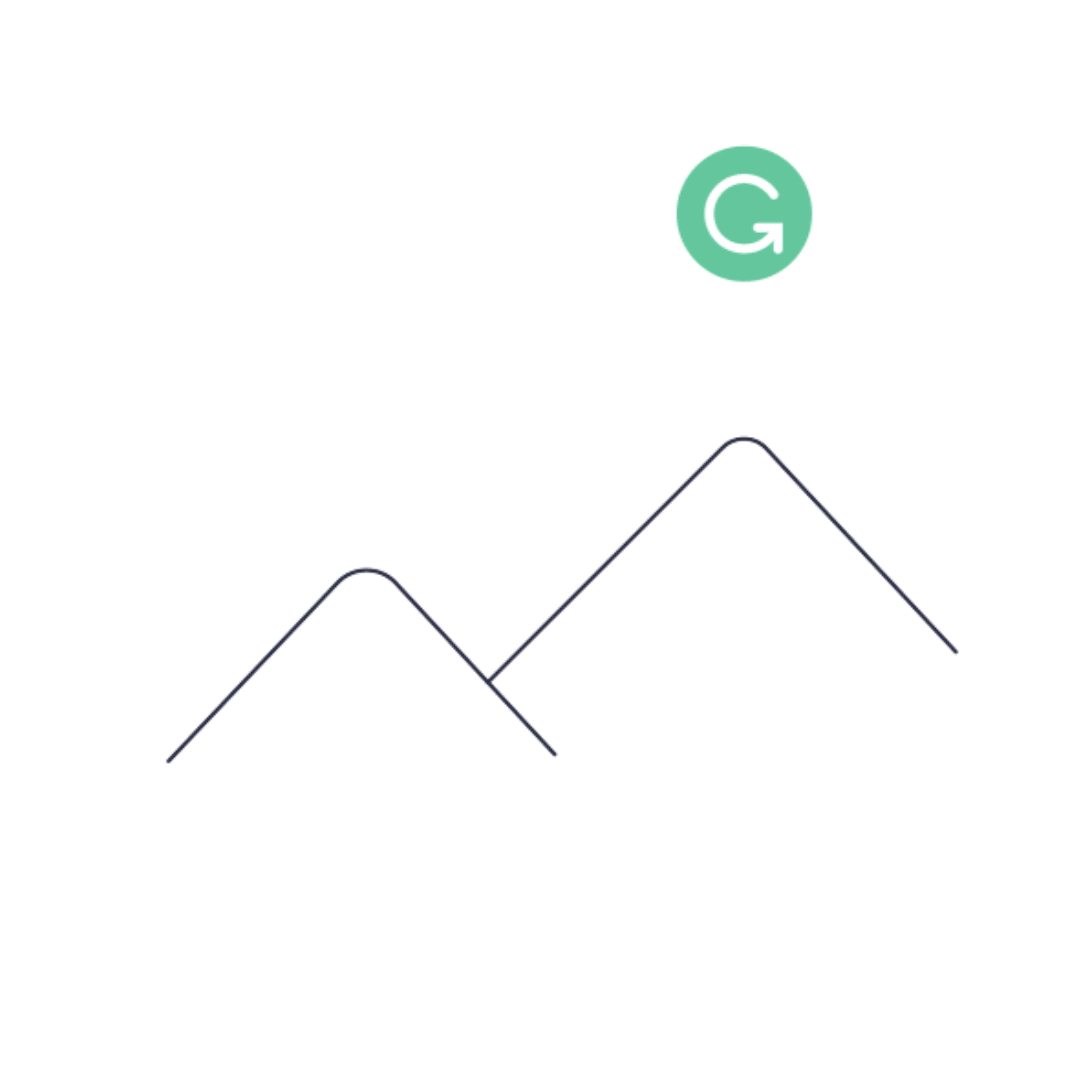 With our previous company, MyDropBox, we had built a product to help keep plagiarism out of students' writing. This led us to ask a serious underlying question: Why do people choose to plagiarize in the first place? Could it be that they were finding it difficult to communicate what they meant in their own voice?
Join us!
Shape the way millions of people communicate
Turning an idea into reality
We first tested our theory by launching an online editor as a paid subscription product. The company quickly became cash-flow positive, and we found a new name for our venture: Grammarly. In these early days, we focused primarily on grammatical error correction (GEC) to help students with their writing. We felt that if we could assist with the basic building blocks of the English language—with the mechanics of writing—maybe we could help people have more confidence in their work and not feel the need to lift text from other sources.
We were thrilled that our early product attracted the attention of Brad Hoover, who joined as our CEO in 2011. Our company was growing, and we took care to formally distill our values into a framework that would inform everything we did. Grammarly was driven by being ethical, adaptable, gritty, empathetic, and remarkable. This turned out to spell EAGER—and that also fit us very well.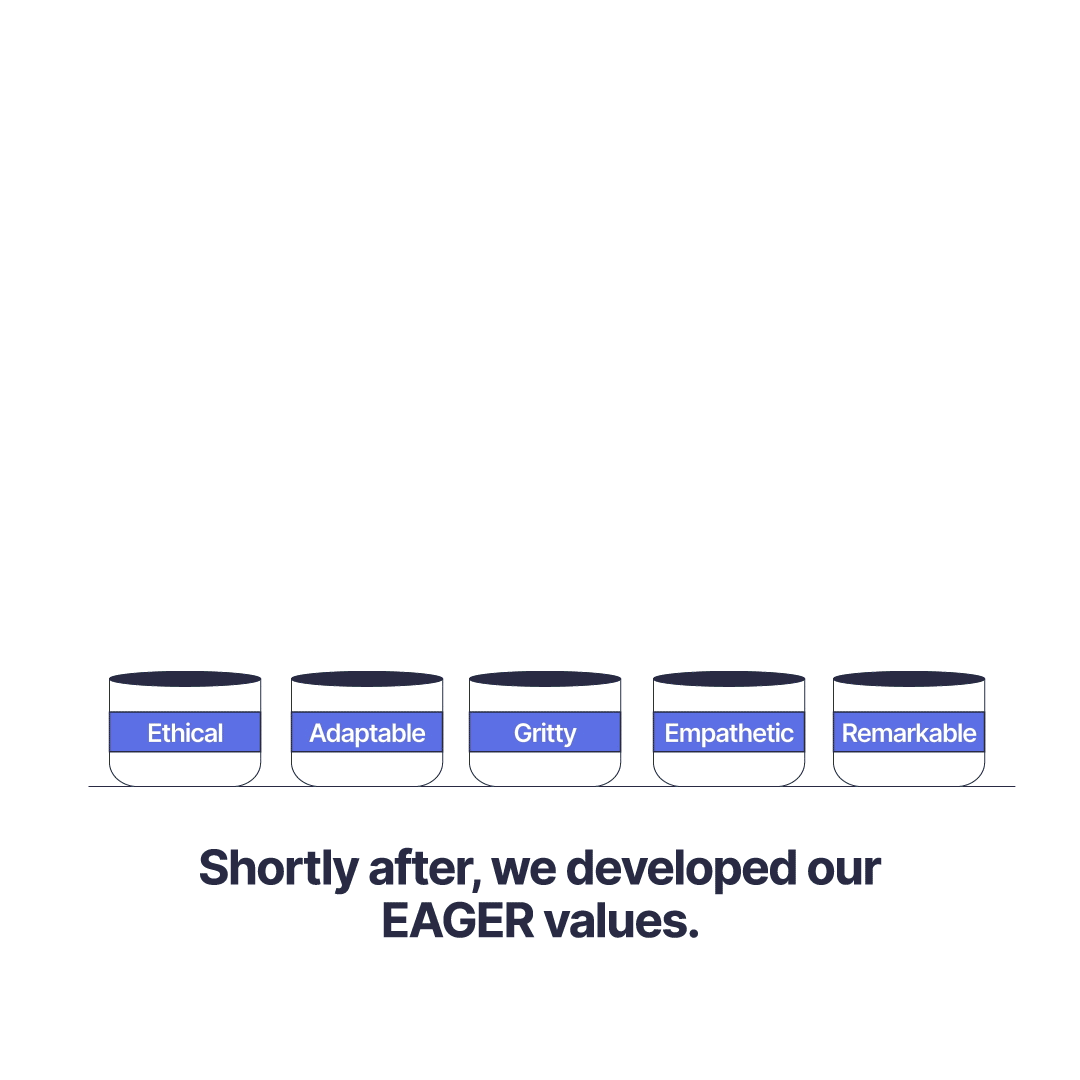 As we grew, we learned more every day about how we could improve and expand. People around the world told us that they were using our product for all different kinds of communication—from personal emails to student essays to high-stakes professional writing. We released Grammarly for Chrome and shifted to a freemium model so that anyone who wanted English writing assistance could have access to it. This new business model unlocked major new opportunities for us, and we followed up by further releasing the Grammarly browser extension—for Safari, Firefox, and Edge—to offer support wherever people were typing.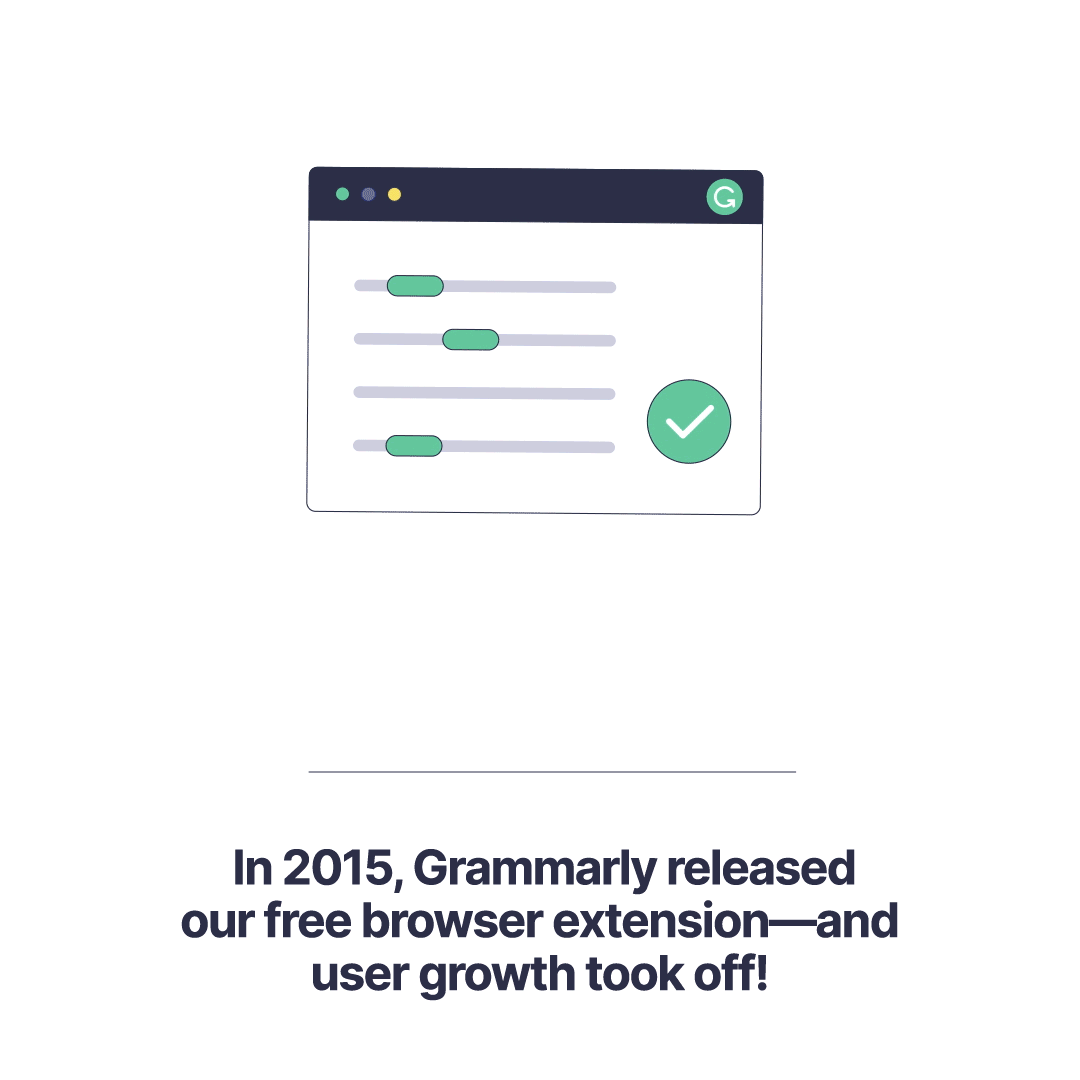 The Grammarly team was on its way to making a large-scale positive impact on communication—even beyond what Alex, Dima, and I could have dreamed about.
Building a digital writing assistant for everyone
When I think about the global company we are today, I take great pride in how far we've come.
We sharpened support on sites where people have a lot of important writing to do, such as Google Docs or LinkedIn. We released an add-in for Microsoft Office on Windows and Mac. We revamped the Grammarly Editor online and also released desktop applications so users could choose to work away from distracting tabs. We know so much of today's digital communication happens on mobile devices, so we released the Grammarly Keyboard for iPhone and Android devices and created an integrated editor-keyboard experience for iPad users. And we recognized the critical importance of team-wide workplace communication, so we launched Grammarly Business to help people within organizations collaborate constructively and connect with their customers through consistent, effective, and on-brand messages.
As we worked to deliver our writing assistant across devices and interfaces, we drilled down on the question of what makes communication effective. We detailed central dimensions of correctness, clarity, engagement, and delivery while listening to users about what they needed to achieve their goals, including rich text formatting in the Grammarly Editor. Today, Grammarly users can engage with writing feedback on topics ranging from politeness to consistency to readability. Since launching Grammarly's tone detector in 2019, we've also helped people understand how their writing may be perceived so they can communicate as they intend.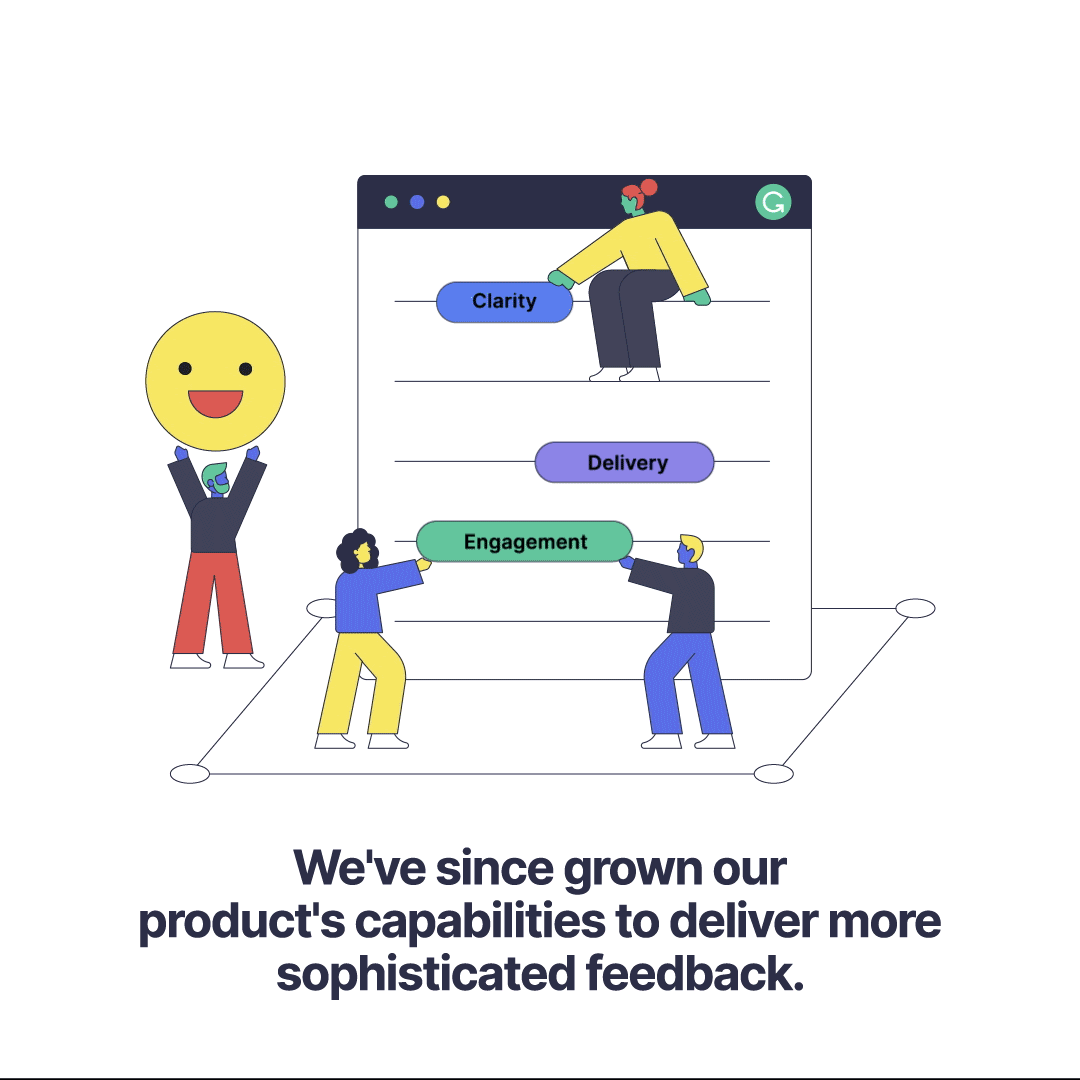 Growing to 30 million daily active users
As we found opportunities to expand the depth of our writing assistance and the breadth of its availability, our community grew. We went from 1 million daily active users in 2015 to 30 million in 2020. Grammarly Business has grown among enterprise customers to serve 30,000 professional teams across a variety of industries. Marketers, sales professionals, engineers, support specialists, entrepreneurs, and students use Grammarly to communicate more effectively every day.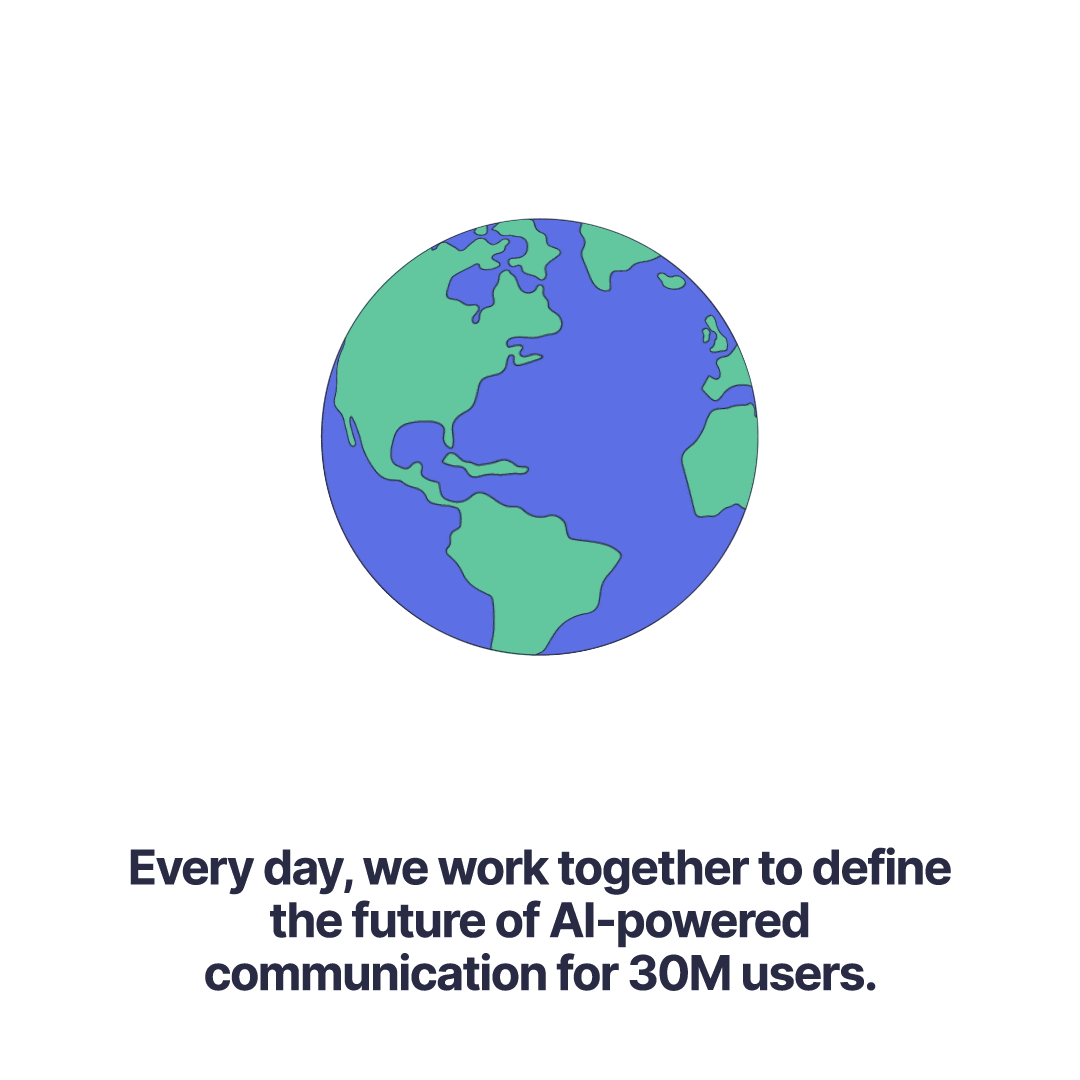 What's most invigorating is the feedback we receive about how our product has supported individuals facing all manner of communication challenges, from struggling with first drafts to writing with dyslexia. We've also been honored to be able to help nonprofits and NGOs like The Water Project deliver on their missions during a global crisis. I personally identify with our multilingual users, especially those for whom English isn't a first language. I know how difficult it can be for business leaders to sound "natural" in English.
Creating the future of AI-powered communication
Grammarly's path may have started with English grammar, but we know that communication is an astonishingly complex, multifaceted exchange. On our journey from supporting writing mechanics to enhancing the meaning of communication, we've created full-sentence rewrites, tone adjustments, and fluency suggestions—and we're just getting started. Our teams are leveraging expertise in natural language processing and machine learning to improve human communication at a massive scale.
As we go after big goals, we've been delighted to receive validation that we're on the right track. We've received $200 million in funding over two rounds from top-tier firms, including General Catalyst, IVP, and Spark Capital. Fast Company named us one of the World's Most Innovative AI Companies and Forbes included us in The Cloud 100.
Valuing the team at the heart of Grammarly
All of this—everything Grammarly has been able to do so far, and everywhere we're going—is thanks to our exceptional team. Our organization spans offices in San Francisco, Kyiv, New York City, and Vancouver, with each one of our more than 450 team members delivering extraordinary impact. Grammarly is a place where people can grow professionally while producing work that helps millions of people. For three years in a row, WealthFront has recognized us on their list of Career-Launching Companies.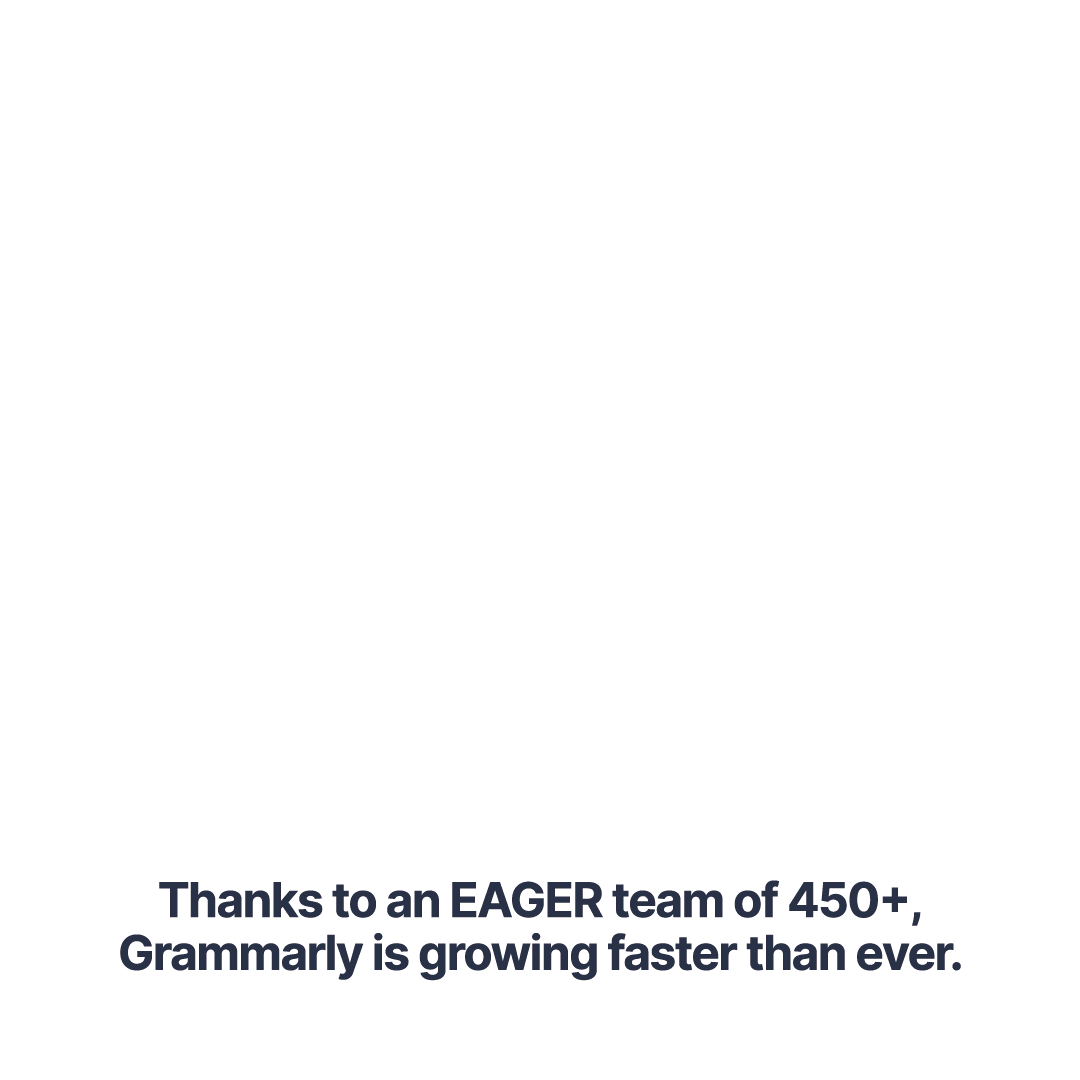 On this anniversary, it's a pleasure to have the opportunity to celebrate all we've accomplished—while reaffirming that we are building something special for the long haul. We're not slowing down. I'm proud to say that Grammarly has more than doubled the size of our team over the past two years, and we're continuing to expand across all our offices, in all areas of the company. If the idea of making intelligent, innovative English communication assistance available for all resonates with you, I encourage you to check out Grammarly's open roles to find how you can join us on this journey.