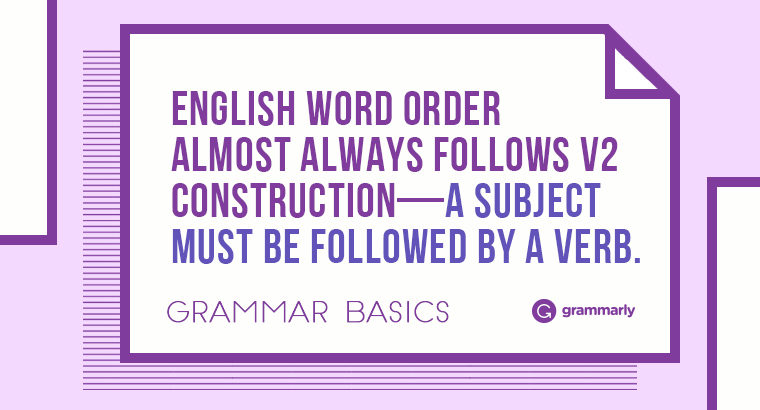 Word order in English is fixed for most speaking and writing.
In English, sentences start with a subject and are immediately followed by a verb. In questions, this order is switched.
To learn more about grammar and to help us celebrate National Grammar Day this March, visit our new resource page.