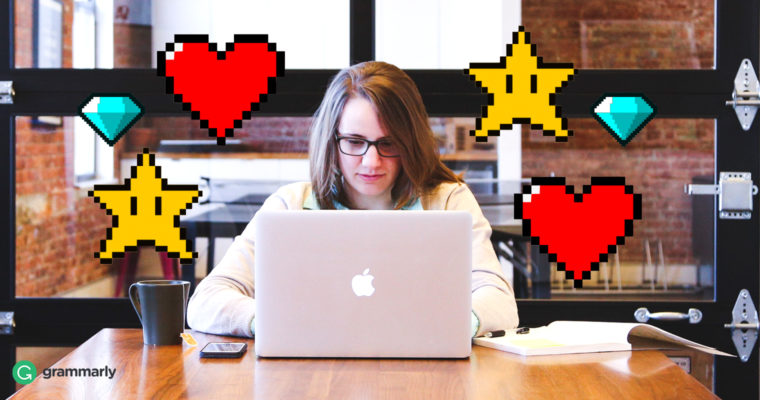 You're not likely to count emailing as one of your top ten favorite pastimes. But you might change your mind after you read this article! Here are eight amazing ways to make your email experience enjoyable.
Challenge Your Friends to a Game
According to Chess.com, the very first correspondence chess game might date back to a competition between the Byzantine emperor and the caliph of Baghdad in the ninth century. If chess isn't your thing, you can play almost any game by email. Simply email the starting move to all of the players. All the players adjust their boards (virtual or physical) to reflect your move, and the next player sends notice of his move with by using the "reply all" feature. Just keep adjusting the boards and taking turns until someone wins! Back in the days of correspondence chess by mail, it might have taken weeks or longer to receive a reply. Nowadays, email is a great way to quickly and easily play games with your buddies no matter where they are. Who's up for a long distance game of Jenga?
Create a Work of Art
Pixelation is a bad thing unless it's intentional; then, it's retro chic! Amaze your friends with an abstract design or a simple object. To create a design, you can sketch it on graph paper or in draw it in Photoshop using the slice tool. Next, code the pattern in HTML. For detailed instructions, visit DigitalBlock.com.
Hit the Snooze Button
Do you like a clean inbox? If so, you may not be completely happy to see flagged emails cluttering up your screen. Wouldn't it be nice to put the email away until you are ready to deal with it without the danger of forgetting it? A new Chrome extension, Gmail Snooze, makes it possible. As easily as hitting the button on your alarm, you can now schedule emails to reappear in your mailbox at a date and time convenient for you.
Make It Pretty
Themes are like art for your inbox. Most email programs come preloaded with themes from basic patterns to stunning natural imagery. You can even customize your own theme by uploading your own picture. A side benefit is added security. No matter which computer you use, you will always recognize whether or not you've logged in to your account because of your custom theme.
Move It, Move It
If a picture is worth a thousand words, how much is an animation worth? According to Windows Central, a gif "can express exactly the mood, tone, and expression you are looking to share with someone." Gifs are basically short looped animations. You can really spice up a message with these types of images. For example, if you are emailing a baby shower invitation, you can include a gif of a dancing baby to make your guests smile. If you use Microsoft Outlook, you can add GIPHY to your email account at the Office Store.
Sneak a Peek
After a conference, you may end up with a handful of business cards and little recollection of which card belongs to whom. Now, you can use the Rapportive app to view information about the person you are emailing. You'll be able to see their public social network profiles, pictures, and a history of your chats after you've made contact. You can also send an invitation to network via LinkedIn without leaving your Gmail account.
Blog in or Blog out
If you are passionate about something, subscribe to a blog! Blogs are a simple way to stay current about a topic. The Email on Acid blog, for example, will keep you abreast of new and innovative ways to use your email account to its fullest capabilities. You may also try your hand at writing your own blog. Share travel stories, hobbying tips, or the latest news about your interests.
Send Greetings
Ecards are a sweet way to keep in touch, but be careful to choose a reputable company to avoid viruses and spam. The article "Send and Receive E-cards Safely" gives some useful pointers. For instance, some companies allow you collect ecards from their websites rather than clicking on a link in an email message. You could also make your own electronic greeting. Design a colorful greeting card in a software program that allows you to save files in PDF format. Then, send it as an email attachment as a personal surprise to family and friends.
Life hacks help you solve problems or save time in surprisingly novel ways. Now you can even hack your email with fun and practical apps, integrations, and ideas. Now that your imagination has ignited, what will you do to level up your next email?