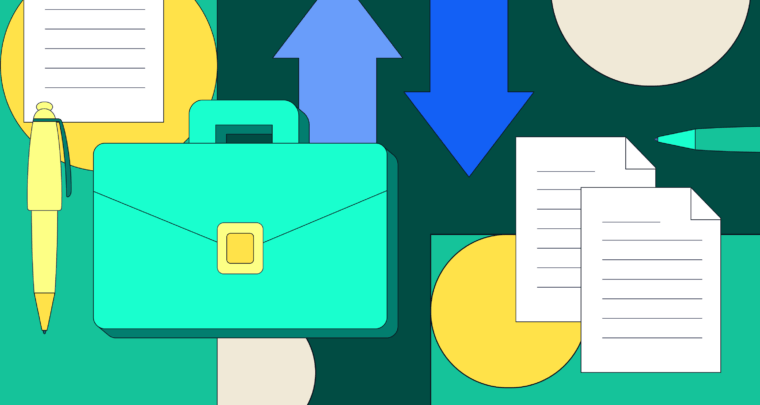 While some companies require you to apply for positions through a portal or a third-party website, many others have you send your application via email. Email job applications have become a common and convenient way for job seekers to connect with potential employers.
Email job applications offer a direct and personalized way to showcase your qualifications and express your interest in a job opportunity. But what exactly is an email job application, and how can you craft one that stands out?
In this guide, we'll show you how to write a professional email job application, give you email job application examples, and tell you what to include to help you navigate this crucial step in your job search journey.
Start using Grammarly today
Compose, rewrite, and reply with confidence
What is an email job application?
An email job application is a method of applying for a job where you submit your job application via email. Instead of sending a traditional paper application or submitting documents through a third-party web application, job seekers can send their application materials, such as a résumé and cover letter, as email attachments or within the body of the email itself.
What are the parts of an email job application?
An email job application is an email explaining that you're applying for a certain position and what attachments your email includes. It consists of your cover letter, résumé, and reference letter.
You may include your cover letter in the body of the email or add your cover letter as an attachment. Your email should also include your résumé and reference letter as an attachment. You'll also need to write an accurate and effective subject line, salutation, and signature. Don't forget to mention your attachments.
Your email job application should include the following.
The role you're applying for
Your contact information
A cover letter
Your résumé as a PDF attachment
Your references as a PDF attachment
How to create an email job application in 5 steps
Not sure how to write your email job application? Don't worry—we've got you. Here are five easy steps for writing a professional email job application.
1

Address your email to the hiring manager/recruiter

To start your email, address it to a real person, if possible. This can be the hiring manager or recruiter. If you can't find a person to address it to directly, you can write "hiring team." Next, include a greeting, your name, and your contact information.

Once you've got the basics out of the way, let them know which position you're applying for. In the body of the email, also let them know what attachments you've included. At a minimum, you should attach your résumé. You may also want to attach a cover letter and reference list.
2

Write a cover letter

Whether you include your cover letter in the body of your email job application or attach it, it's essential you tailor it to that specific company and job title. You can also opt to use AI to help write your cover letter to save time.

A cover letter should include the following.
Header: properly formatted with your contact information and the employer's
Salutation: and the recipient's name (if possible)
Introduction: the job you're applying for and your enthusiasm for the role
Body: why you're a strong candidate for the position, including your relevant skills, qualifications, and specific examples of your abilities
Closing: a summary of your interest in the role and the company, along with a call to action asking for an interview
Signature: a professional sign-off
3

Build out or update your résumé

One of the most important aspects of a job application is your résumé. It should be up-to-date and tailored to the job you're applying for. If you've never written a résumé, check out our complete guide to writing your first résumé. Updating and positioning your résumé properly is also crucial if you're changing careers. Once you've updated and formatted your résumé, you can attach it to your email job application as a PDF.

Your résumé should include the following.
Header: a properly formatted header
Summary: a summary tailored to the job description
Experience: your most significant work experience
Skills: only the most relevant skills
Keywords: incorporate résumé keywords throughout
Action words: add résumé action words to each experience
4

Any other requested attachments

Before you send your email, check to be sure you've included all of the attachments requested in the job description. You may want to include a list of references who can speak to your strengths as a manager, coworker, and employee. Some jobs may expect you to include samples of your work or portfolio. Others may request proof of certifications or licenses.
5

Send a follow-up email

Unless you've been explicitly told not to reach out, sending a follow-up email is standard practice. The timing for sending a follow-up email after submitting a job application can vary depending on several factors, but minimally you should wait at least a week.

When you do send a follow-up email, keep it polite and professional. Express your continued interest in the position, briefly reiterate your qualifications, and inquire about the status of your application.
Email job application example
Subject: Application for café manager position
Dear Hiring Manager,
I am writing to express my strong interest in the Café Manager position at Local Café, as advertised online. With my extensive experience in café management, I am excited about the opportunity to contribute my skills and leadership to your establishment.
In my previous role as a Café Manager at Mozart's Café, I successfully oversaw daily operations, managed a team of dedicated staff, and consistently maintained a high level of customer satisfaction. My responsibilities included:
Developing and implementing efficient operational procedures to ensure smooth day-to-day running of the café
Hiring, training, and supervising café staff, fostering a positive and collaborative work environment
Managing inventory, ordering supplies, and controlling costs to maximize profitability
Creating and executing marketing strategies to attract and retain customers
Ensuring compliance with health and safety regulations
I am particularly drawn to Local Café because of its reputation for excellent coffee, warm ambiance, and commitment to providing an exceptional customer experience. I believe my dedication to quality service and my ability to lead a team align well with the values of your café.
Enclosed, please find my résumé, which provides additional details about my qualifications and professional background. I've also attached a list of professional references for more information about my management skills.
I am enthusiastic about the prospect of contributing to the continued success of Local Café and would welcome the opportunity to discuss how my skills and experiences align with your café's goals and vision. I look forward to the possibility of an interview to explore this further.
Thank you for considering my application. Please feel free to contact me at (508) 555-5555 or via email at katie.carulio@email.com to schedule an interview or if you require any additional information.
Sincerely,
Katie Carulio
Email job application FAQs
What is an email job application?
An email job application is when you apply for a job using email instead of filling out a paper application or applying through a third-party web portal. You send your résumé, a cover letter, and anything else the employer asks for by email.
When do you send an email job application?
You should send an email job application when a job description requires it. The job listing will usually ask you to apply via email or to send an email to their hiring manager with your résumé and cover letter if an email job application is required.
What are the parts of an email job application?
There are five standard parts of an email job application. An email job application should include the following.
The job you're applying for
Your contact information
A cover letter
Your résumé as a PDF attachment
Your references as a PDF attachment