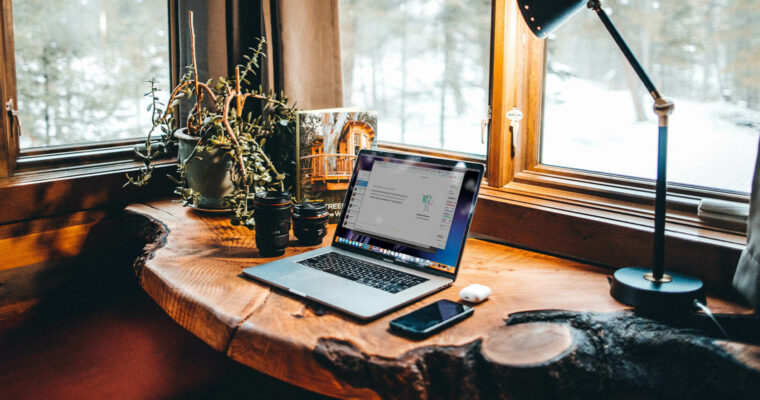 With unpleasantly cold weather keeping many of us cooped up indoors, winter tends to feel like the longest season. This winter, that phenomenon meets the pandemic and continued social distancing, causing us to inhabit our interior worlds more than ever before. 
If you're more inclined to feel the effects of seasonal affective disorder, it's essential to arm yourself with some practical solutions to keep you going through winter. Diving into some winter writing activities can be a productive and fun way to stay creative and engaged through the colder months.
Challenge your writerly self to these 5 creative activities for a revitalized sense of accomplishment and ingenuity this winter.
Create a story with family and friends
This longtime game is a collaborative writing exercise that can be a joyful activity both in-person or virtually. The game is simple: Each player takes a turn writing a sentence or drawing on a sheet of paper, folding it to conceal their creation, and passing it along to the next person, who builds on the previous additions. If you're playing virtually, you can leverage video chat or another messaging platform to take the place of a piece of paper. The game often results in a strange, comical, and often fantastical creation. 
Try your hand at bullet journaling 
Bullet journaling has quickly become a beloved activity. For many, bullet journals have usurped traditional planners. To start a bullet journal, all you need is a notebook with blank or dotted pages. While many people use them to list personal goals, you can also try using one for work or professional purposes, too. The best thing about them? They come with no constraints—the design, function, and features are entirely up to your creative mind. 
Whether you use your bullet journal to jot down new recipes, meditate, doodle, keep track of your to-dos, illustrate a quote, start a diary, keep a sleep log, or write poems, this style of journaling is great because the structure is up to you.
Take part in a pen-pal program
If you've been feeling a little disconnected from other humans this winter, a great way to find community from a distance is to participate in a pen-pal program. From the postcard-only program Postcrossing to the popular Facebook group Worldwide Snail Mail Pen Pals, there are plenty of awesome pen-pal programs out there that can get you in touch with someone living across the globe. 
Besides forging a brand-new bond via pen and paper, this hobby helps you get creative: Use special stationery, decorate with stickers, make an origami envelope, or include a pressed flower or poem. The options are endless!
Tackle that project proposal
Having a brilliant idea for a new initiative and actually writing out a proposal are two very different things. If you've been putting off setting in stone something big that you've envisioned for a long time—for example, a work project, a book idea, or a creative campaign—these winter months are the ideal time to finally tackle it. Don't overwhelm yourself by setting aside a big chunk of time for the proposal. Rather, chip away at it bit by bit, perhaps every Saturday morning for two hours. Come springtime, it will feel great to have the proposal finished, with your idea finally conceptualized and written out in detail. 
Participate in a short story contest
What better way to get your creative juices flowing this winter than to earn some cash for doing so? Many short story contests (which are often free to enter!) offer winners real prize money or even career-advancing opportunities in publishing. After finding any number of contests online, you have an instant goal to work toward as you write. Check out Poets & Writers' Writing Contests database or Reedsy's list of writing contests to explore some of the current opportunities. Good luck submitting!