While both similes and metaphors are used to make comparisons, the difference between similes and metaphors comes down to a word. Similes use the words like or as to compare things—"Life is like a box of chocolates." In contrast, metaphors directly state a comparison—"Love is a battlefield."
Here are some examples of similes and metaphors:
Life is like a box of chocolates. (Simile) My life is an open book. (Metaphor) That baby is as cute as a button!(Simile) Baby, you're a firework.(Metaphor)
Here's a tip: Want to make sure your writing always looks great? Grammarly can save you from misspellings, grammatical and punctuation mistakes, and other writing issues on all your favorite websites.
Simile vs. Metaphor Quiz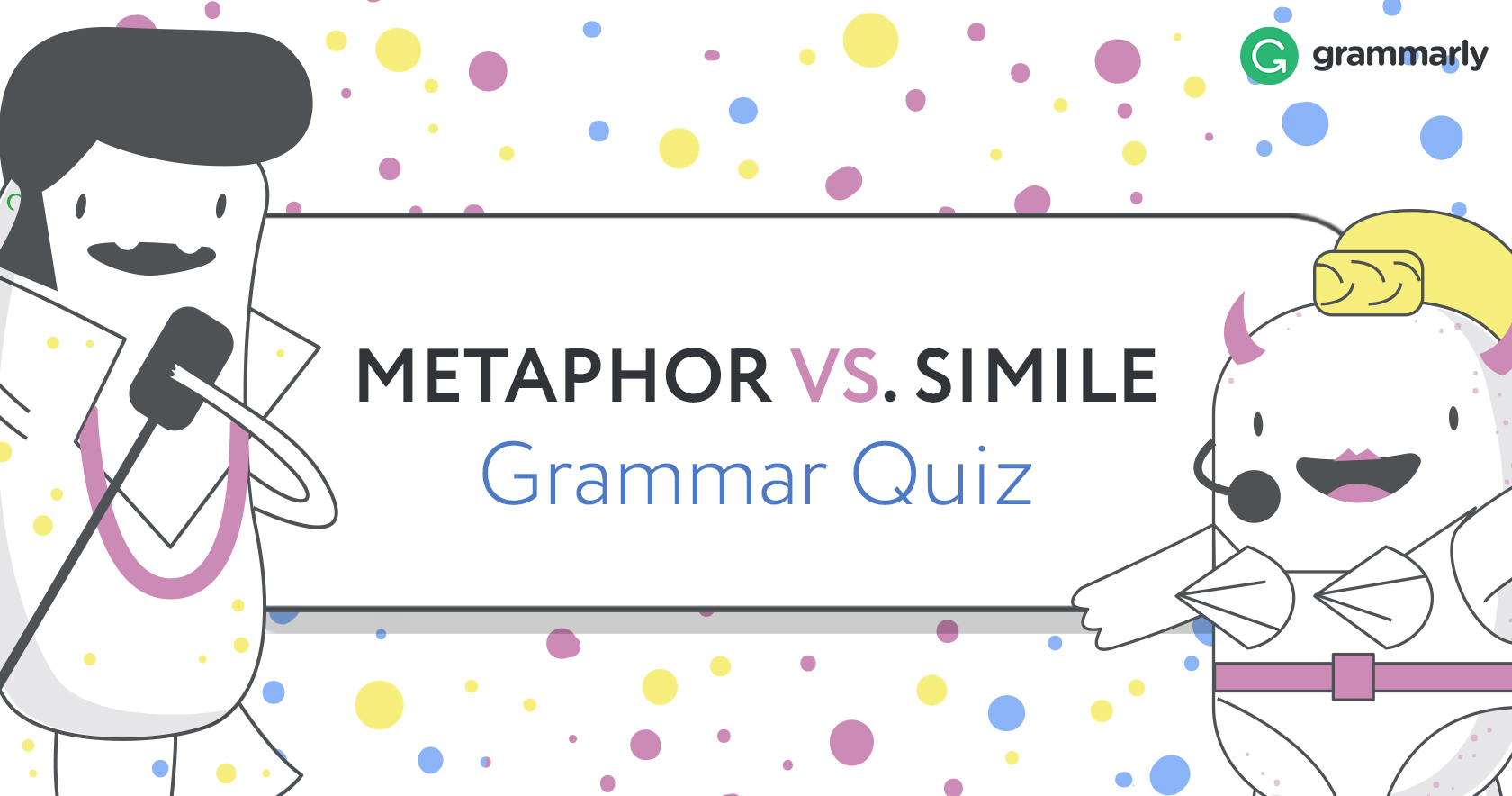 Both similes and metaphors add color and depth to language. Share your favorite similes and metaphors in the comments!