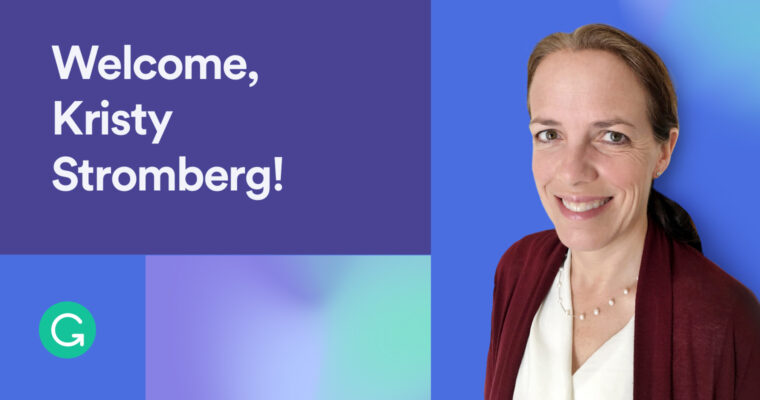 Grammarly's writing assistant helps millions of people every day communicate what they mean so they can be clearly understood—and as our user base grows, our team is growing, too. Today, I'm excited to welcome Kristy Stromberg as our VP of Marketing! 
Kristy is an accomplished marketing executive who brings remarkable experience serving B2B and consumer audiences, with expertise in brand strategy, communications, customer insights, and analytics. She's passionate about unearthing user insights, building strong product positioning, and creating winning brand strategies. 
Before joining Grammarly, Kristy was Chief Marketing Officer at Shopkick and, prior to that, Senior Vice President of Marketing at SimplyHired. She honed her tech marketing expertise over twelve years at Intuit and in positions at HP and Yahoo. Kristy spent her early career at consumer packaged goods company General Mills. Most recently, she worked as an adviser to nonprofits on marketing and organizational effectiveness. Kristy holds a bachelor's degree and MBA from Stanford University.
Kristy cites Grammarly's mission-driven nature as one reason she is excited to join our team. She is eager to work on technology that helps people adapt as the nature of communication evolves. We're thrilled Kristy is coming aboard to advance our marketing efforts and help us reach everyone who can benefit from Grammarly. Welcome, Kristy!