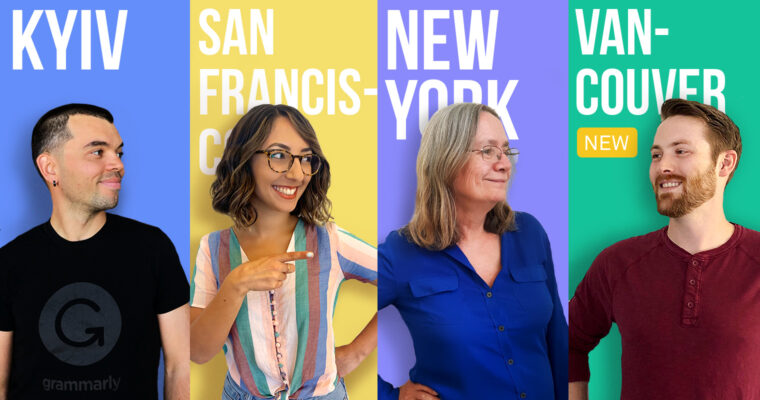 I'm thrilled to have the opportunity to announce that today Grammarly is opening an office in Vancouver, British Columbia. This will be our fourth office, joining our established locations in Kyiv, San Francisco, and New York City.
This is particularly meaningful to me, as I live in Vancouver and have had the pleasure of watching the city's technology scene develop at an inspiring pace. Vancouver is already home to so many innovative companies, and I'm delighted to officially add Grammarly to that list.
Our new office will be based in the downtown area, and we will be expanding our team across a variety of functions and roles. The talent in Vancouver is exceptional, and I'm looking forward to the process of adding key hires to the Grammarly team from such a vibrant tech community.
This is happening at an especially exciting time, as Vancouver Startup Week begins tomorrow. I'm honored to have the opportunity to join the programming by giving a talk next Monday, September 16, and to have the chance to connect further with the local startup community.
Grammarly's digital writing assistant helps more than 20 million people every day make their writing clear and effective. This next step in Grammarly's journey will bolster our efforts to improve the way people communicate around the world.