Vacuum (spelled like so), means a complete lack of matter, or a device used for sucking up dirt or particles, or to use that device for cleaning.
Vaccum and vacume are misspellings of vacuum.
---
Physicists often talk about vacuums, but the rest of us also use this word when talking about cleaning devices. Spelling the word can be a bit tricky because of the two consecutive u's, which aren't often seen in English.
Here's a tip: Want to make sure your writing always looks great? Grammarly can save you from misspellings, grammatical and punctuation mistakes, and other writing issues on all your favorite websites.
Vaccum, Vacuum, or Vacume—Which Is Correct?
Vacuum is a word of Latin origin that denotes a space containing very little or no matter. A vacuum cleaner (or simply, a vacuum) is a device that uses a partial vacuum to suck up particles of dirt or dust. Cleaning something with a vacuum cleaner is often referred to as vacuuming, so vacuum can also be used a verb—at least in the U.S. Brits often refer to this device as a "hoover" and to the activity as "hoovering."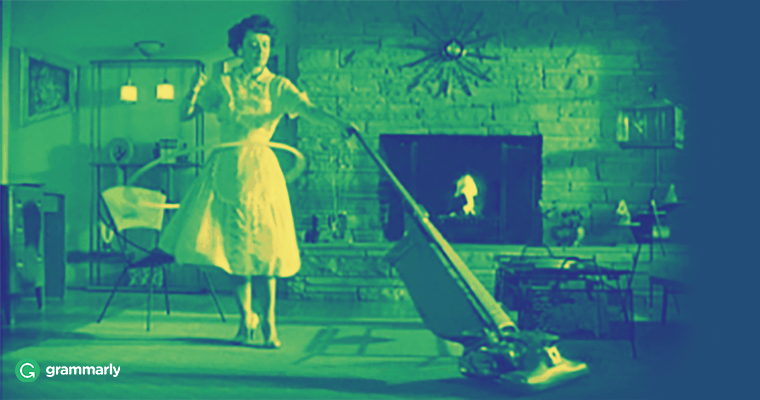 Vacuum is always spelled with one c, two u's, and no e. Spellings such as vaccum, vacume, or vacum are incorrect:
There's no such thing as a perfect vacume .
Light travels at its top speed only in a vacuum .
We bought a new vaccum cleaner today.
The apartment is dirty because the vacuum cleaner broke down.
Vacuming is my least favorite chore.
Vigorous vacuuming counts as cardio workout, right?
Examples
Studio Roosegaarde's smog-sucking vacuum tower is actually cleaning up the air in China.
If you want your vacuum cleaner to keep working as well as it did the day you bought it, you have to keep it clean.
They said he vacuumed for two to five hours at a time, often leaving the machine running on the balcony, while playing very loud music.
The road to learning good English is paved with common misspellings. Words like fourty, jist, and carmel are right there with vaccum and vacume, waiting for you to slip up.