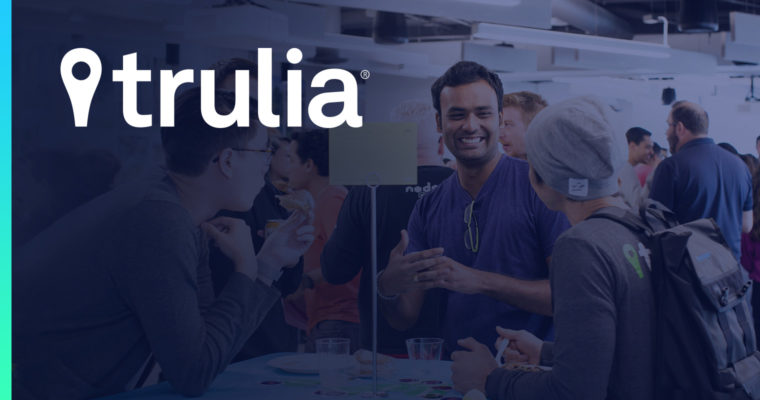 When you're helping people navigate the stressful, complicated process of shopping for a home, inspiring trust is everything. That's why the content team at Trulia has used Grammarly since 2017.
"Trulia is a home and neighborhood site for buyers and renters that focuses on helping people discover a place they'll love to live," explains Senior Content Marketing Manager Meredith Arthur.
Owned and operated by Zillow Group, more than 200 employees support the Trulia brand at its San Francisco headquarters. Each week, Trulia's content team hammers out several blog posts, videos, and sharable social content each week, often full of data and analysis. The team also produces a series of homebuying and renting guides that cover everything from mortgages to how to write an offer letter.
Editors count on Grammarly
About two years ago, the company began developing its own content in-house, which showcases unique homes and neighborhoods across the country and helps educate their users about the home buying and renting process.
To make sure all that copy looks polished, Trulia's editors count on Grammarly—both in WordPress posts and in various social media settings. Its products spot spelling and punctuation errors, as well as more complex problems with sentence structure and word choice.
"All of our editors have Grammarly," Marketing Manager Emily McKnight says.
It enhances clarity
People wondering how home equity lines of credit work or how best to sell a house want clear answers. So Trulia's content team prizes brevity and clarity, which Grammarly helps them deliver.
Besides safeguarding against writing mistakes, Grammarly makes sure each line of copy is concise and easy to follow.
If a sentence is tangled or redundant, Grammarly suggests a fix. It also spots vague phrasing and gets rid of clichés. It can even upgrade individual word choices when a stronger synonym is needed.
"Being clear and straightforward is the difference between a functioning system and a nonfunctioning system," Arthur says, so Grammarly plays a role in making Trulia's content work.

It saves you time
A major challenge Trulia faces is scaling. As the company continues to grow, it creates more home and neighborhood content for its blog, social channels, and products.
Grammarly helps Trulia achieve scale by checking Trulia's content team's work for missing commas and fragmented sentences, saving the team untold hours of work. Editors like Arthur and McKnight can click 'publish' with confidence that their copy looks tidy, each sentence is well-structured, and messages are clear.