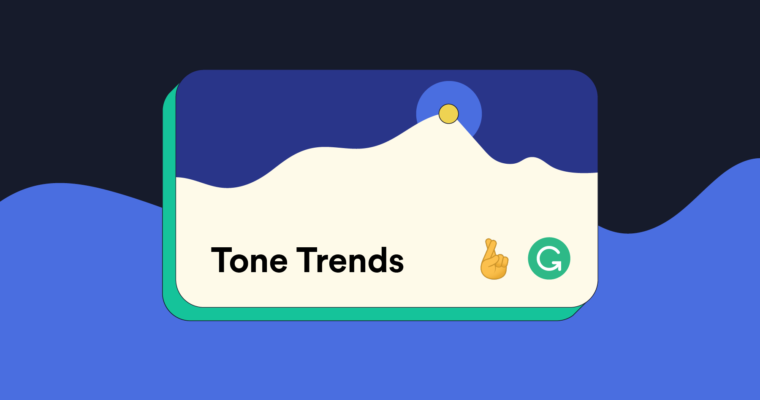 The COVID-19 pandemic has altered our lives in profound and startling ways—and we're expressing it in our writing. Based on Grammarly's daily user base of more than 20 million people worldwide, the tone of people's written communication shifted dramatically through the month of March, as the coronavirus spread across the globe.
Grammarly's tone detector analyzes word choice, phrasing, and other language properties to indicate how a user's text might come across to a reader. Out of the forty tones the feature detects, there are two whose use shifted markedly as the crisis developed: optimistic and informative. These changes tell a story about how people everywhere are experiencing this historical moment.
As the outbreak grew into a pandemic and continued to spread, Grammarly saw a 75% drop in the percent of people in the United States writing with an optimistic tone. But we saw an almost 70% rise in the percent of people in the US using an informative tone—indicating that many were instructing one another and sharing knowledge.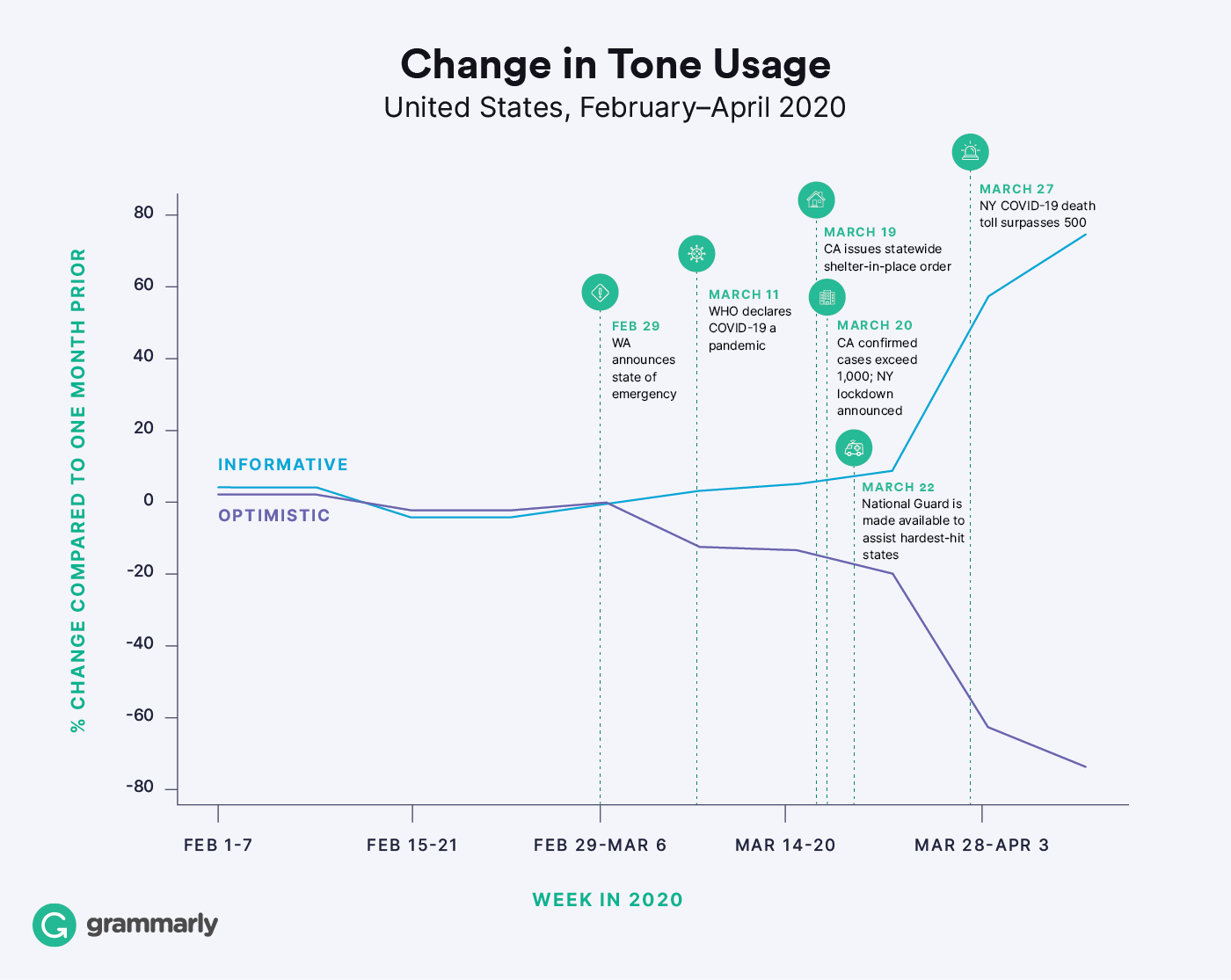 Worldwide figures are almost as stark. During that same period, there was a nearly 70% drop in the percent of people around the world writing optimistically and a 53% rise in the percent of those writing informatively.
Many of these shifts seemed to coincide with major events, including a dramatic change around March 11, the day the World Health Organization declared the pandemic. We also saw a distinct change on March 27, when New York's COVID-19 death toll surpassed 500 and the number of confirmed statewide cases rose by 20% in a 24-hour period to 44,635.
When we launched our tone detector last September, we noted that how someone writes can be as important as what they're writing. These findings show how deep that can go—that the tone of our writing reveals a great deal about the nature of our connections with one another. 
While these are very difficult times, all of us at Grammarly hope to see a dramatic rise in optimistic writing around the world very soon. 
---
Note: These findings are based on aggregate data calculated by comparing the percent of people who triggered a given tone in their writing with the percent of people who triggered it one month prior.