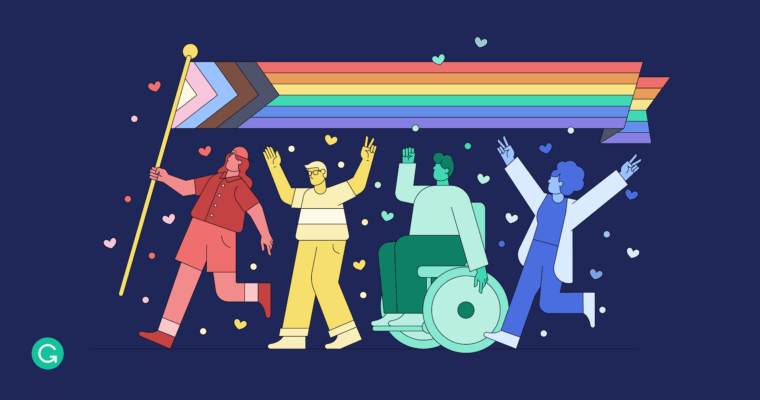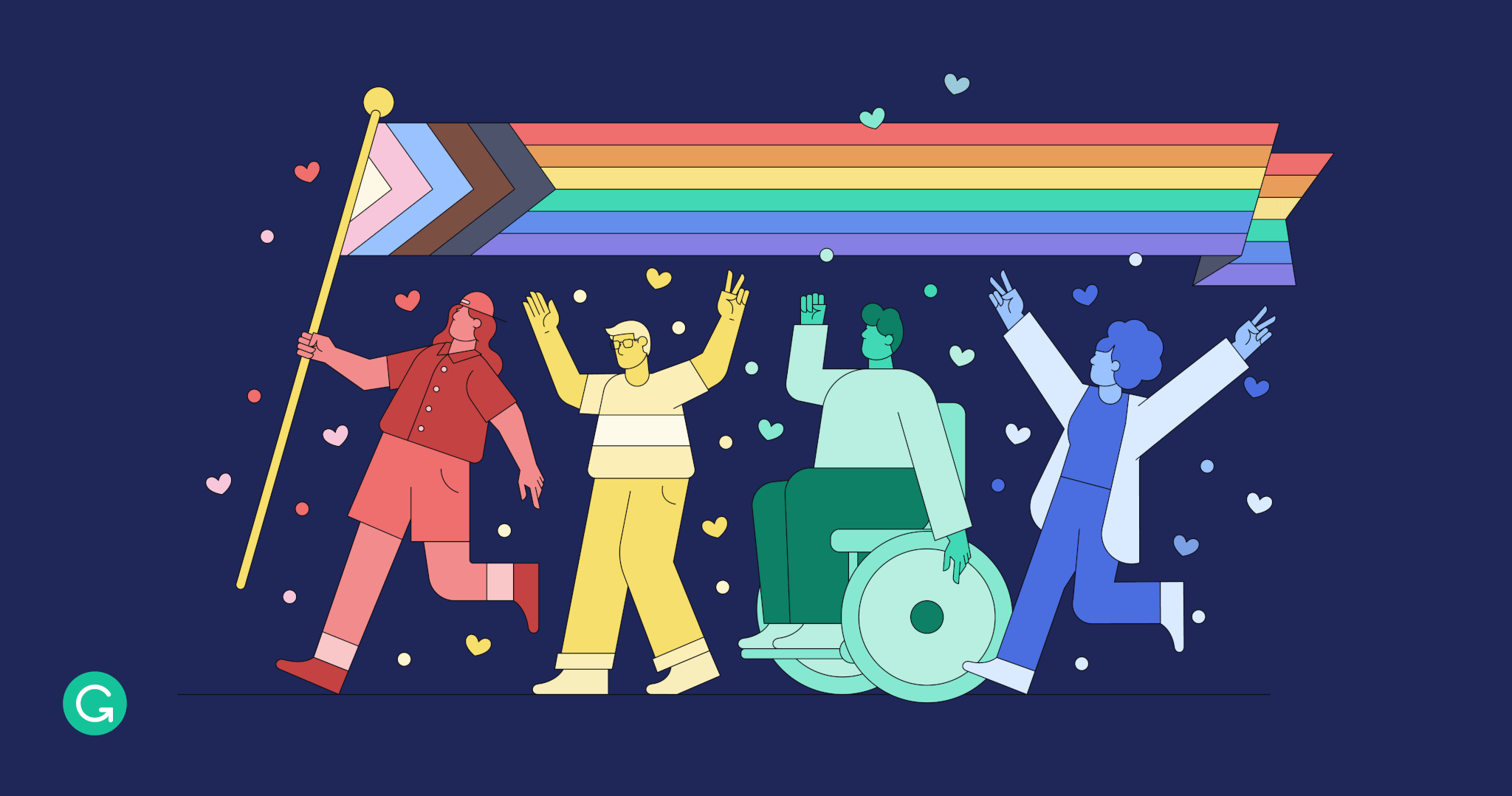 Grammarly is a company that strives to create a more inclusive and welcoming culture. As an employer, we support our LGBTQIA+-identifying team members, and this year we're celebrating Pride Month with five internal events ranging from virtual festivities to inclusion workshops.
Our Pride Circles, in both North America and Ukraine, are internal communities providing a safe, welcoming, and supportive space with personal and professional support for Grammarly team members who identify as LGBTQIA+. Along with hosting events and providing resources for their members, Pride Circles also invite allies to participate and learn.
Join us!
Shape the way millions of people communicate
This Pride Month, we're spotlighting Pride Circle members who share how Grammarly fosters an inclusive environment for LGBTQIA+ staff. Get to know these team members and what it means to them to be authentic and supported at work.
Mark Norris, Analytical Linguist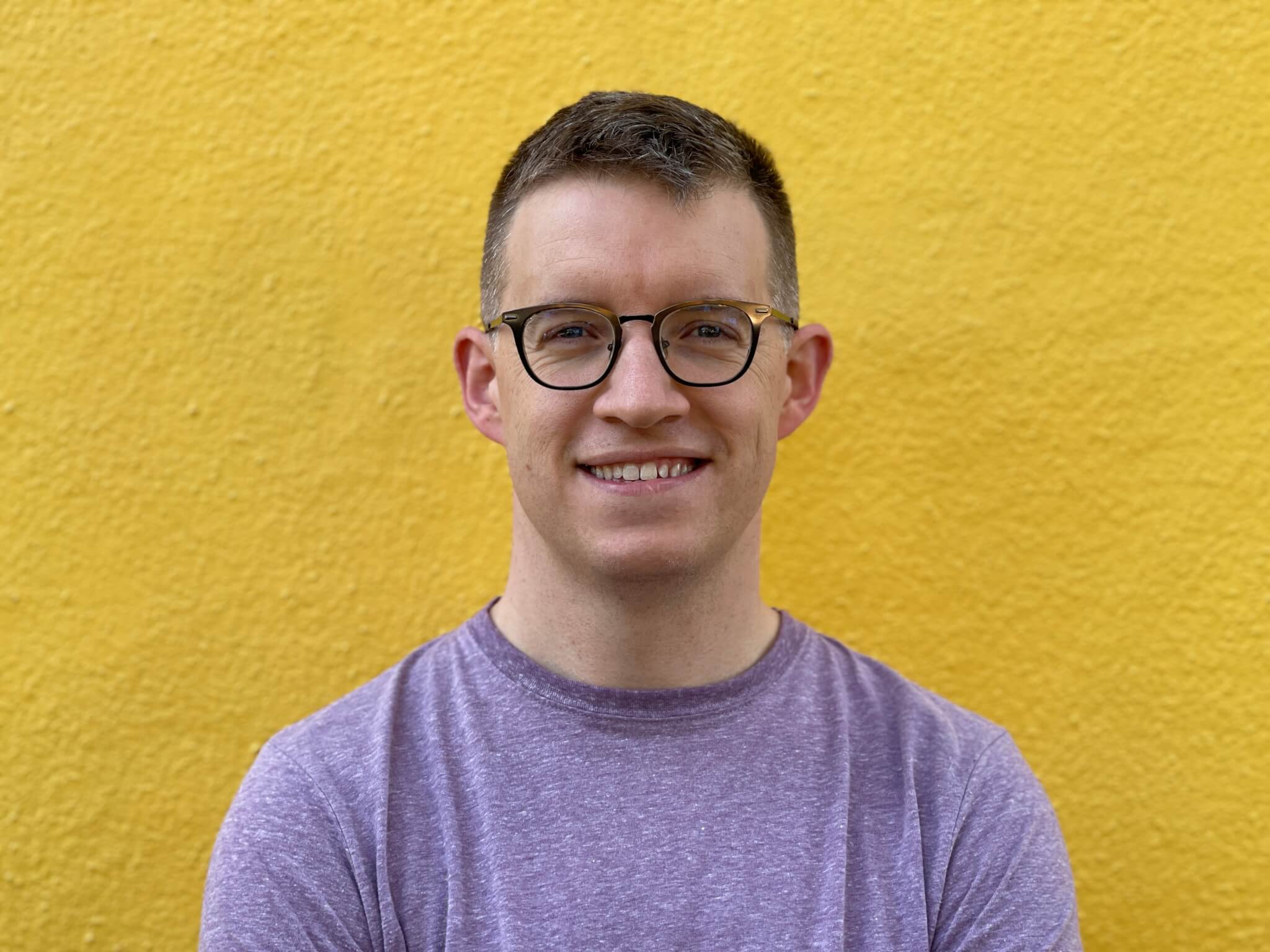 "Though I'm still pretty new to Grammarly, I've already connected with other LGBTQIA+ team members through Pride Circle events. I participated in a workshop focused on creating environments where friends and team members feel safe, and seeing that Grammarly prioritizes such work makes me feel super supported!
"I feel I can be authentic at Grammarly because the choice to share about myself is not constrained by fear of retaliation or judgment. Ultimately, it's still important to me to maintain boundaries sometimes, but I'm glad that when I feel close with a team member and want to share some of my story, the choice is one hundred percent mine to make."
Cristina Schreil, Copy Editor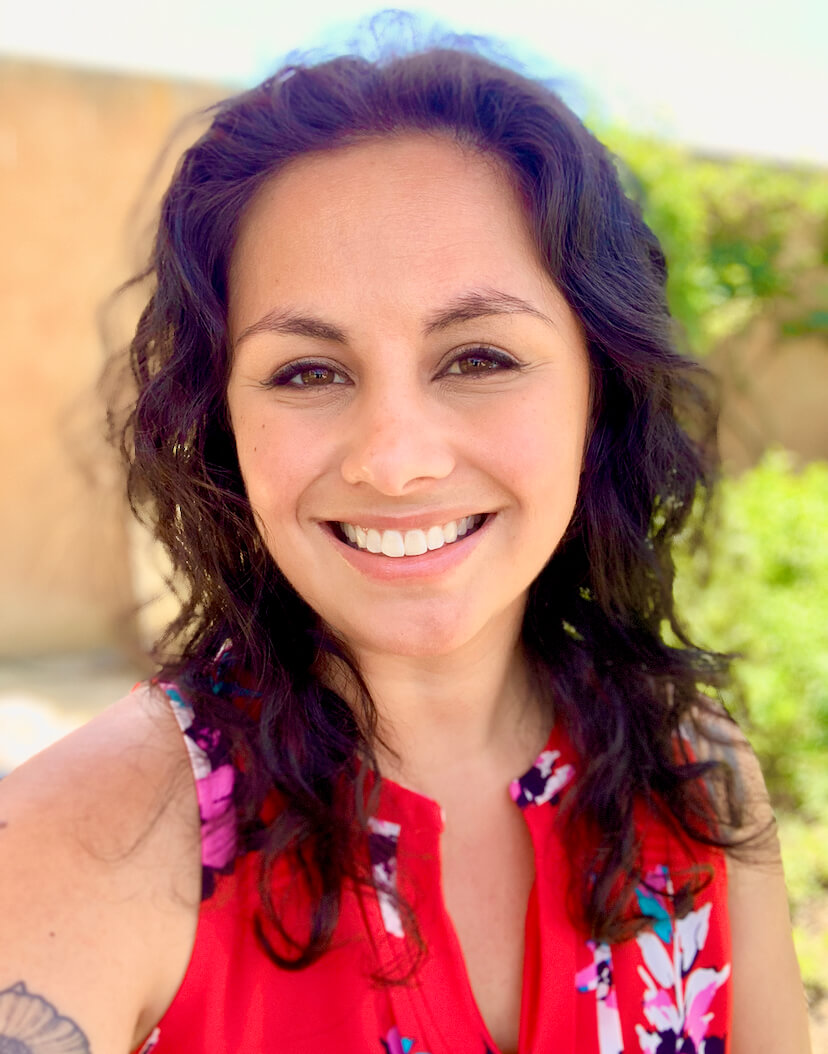 "Disconnection from local queer community was a major aspect of the pandemic for me. Thus, joining Grammarly's Pride Circle in December 2020 was incredibly grounding. I appreciate the genuine support via regular meetings, resources, special events, and a safe space for expression.
"Also, as a member of Grammarly's Content Strategy team, I see firsthand an earnest teamwide mission to harness language to represent and speak to the broadest spectrum of society's identities. LGBTQIA+ team members feeling safe and seen in workplaces is crucial to thriving communities. Mere decades ago, the 'Lavender Scare' saw queer people condemned as security risks, getting fired from jobs en masse, being criminalized, and worse.
"There have always been, and there always will be, queer people. Our perspectives are important. To be authentic here is not only the validation our queer ancestors deserved but also an urge toward a stronger society—where LGBTQIA+ folx rightly shine as essential, unique contributors."
Alberto Solis, Customer Success Manager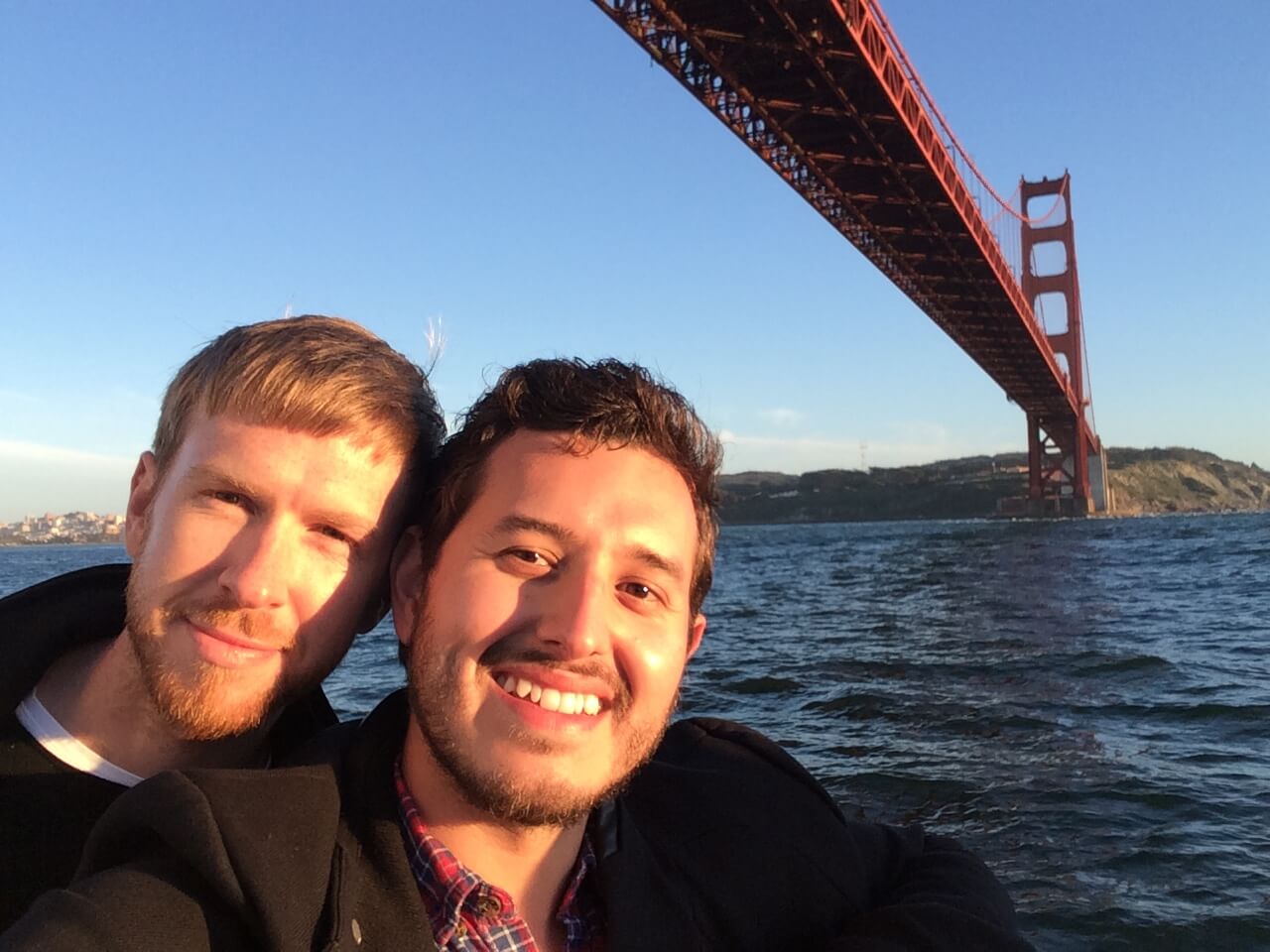 "There are various support structures I've already been able to tap into in the few months since joining Grammarly—from affinity spaces for LGBTQIA+ team members and allies to company-wide programming focused on promoting and maintaining an inclusive and affirming work environment. It's been a particularly valued part of my onboarding in this distributed setting we all currently find ourselves in. 
"Being given the space and opportunity to share my background and lived experiences with others across various settings allows me to feel that I am being my true self at work. In turn, seeing others do the same further affirms my feelings of belonging."
Claire Baecher, Online Marketing Manager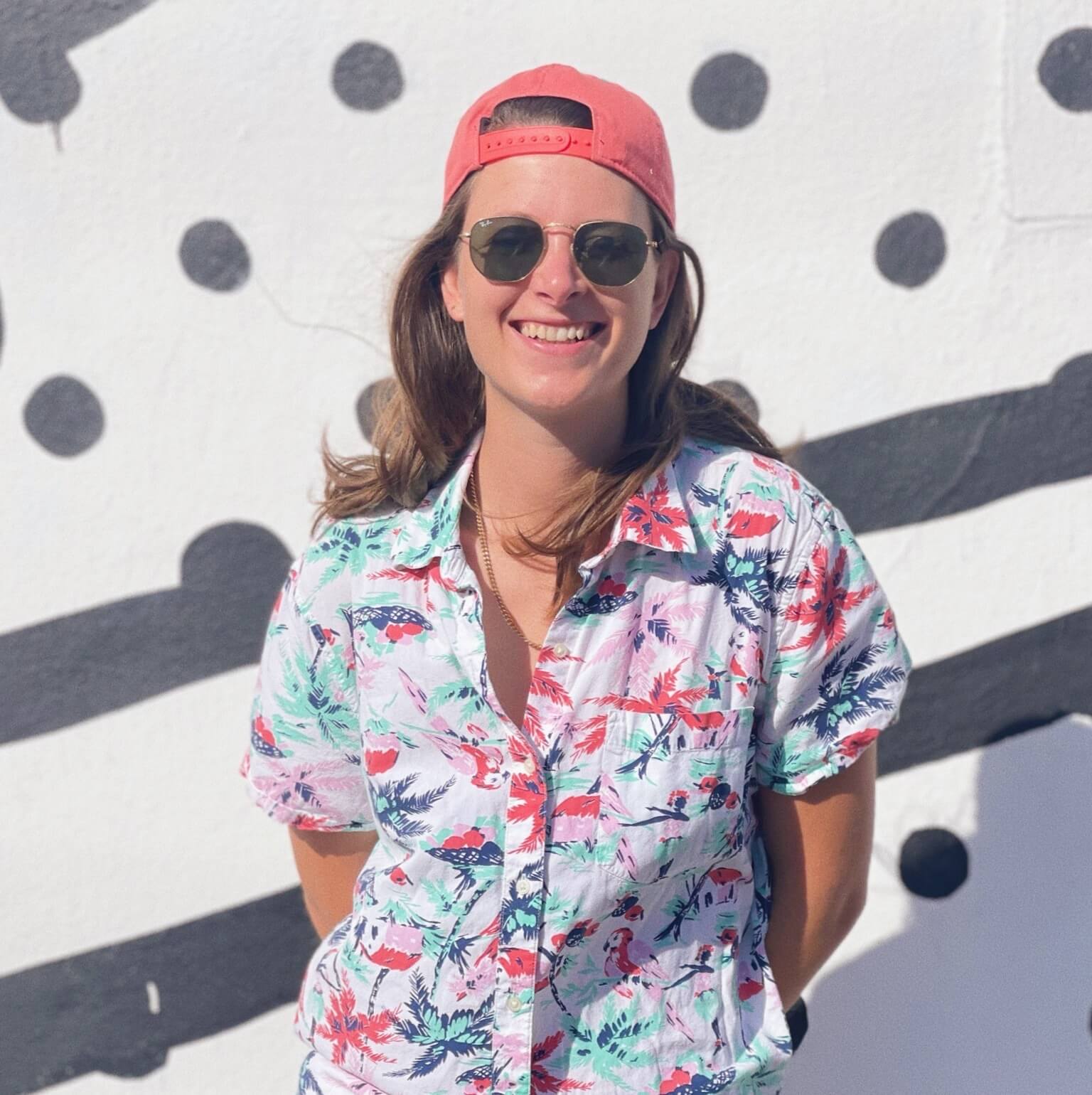 "Everyone at Grammarly embodies our values, and I have felt supported both by the queer community and the allies who continually show up. Especially over the past year, the Pride Circle has been a great group to be a part of, allowing (virtual) connection to continue through the pandemic, and has hosted some fantastic events.
"Grammarly's supportive and empathetic culture means I never have to hide any part of who I am. I'm surrounded by a team that fully supports me, which gives me a sense of belonging and allows me to be successful." 
Shane Collins, Senior Public Relations Manager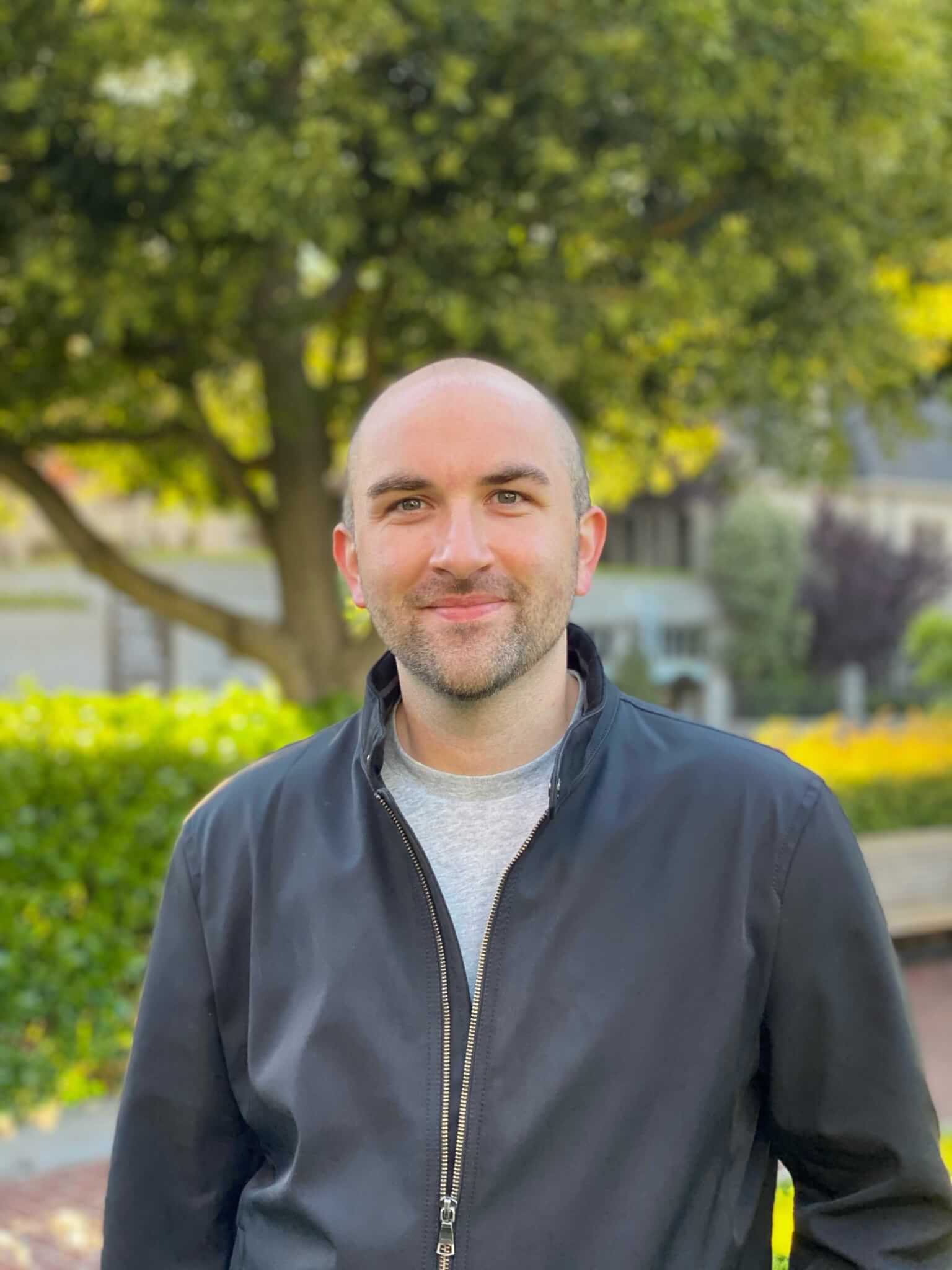 "Grammarly has allowed me to explore my interest in community building as a co-facilitator of our [North America] Pride Circle for LGBTQIA+ team members and allies. Because I started at Grammarly during the pandemic, this opportunity helped me connect with an internal community while working remotely. 
"Being authentically me at work means feeling comfortable in being vulnerable. Grammarly fosters a culture that provides the safe spaces and resources I need to feel like I can be my truest self, even at work."
Courtney Napoles, Language Data Manager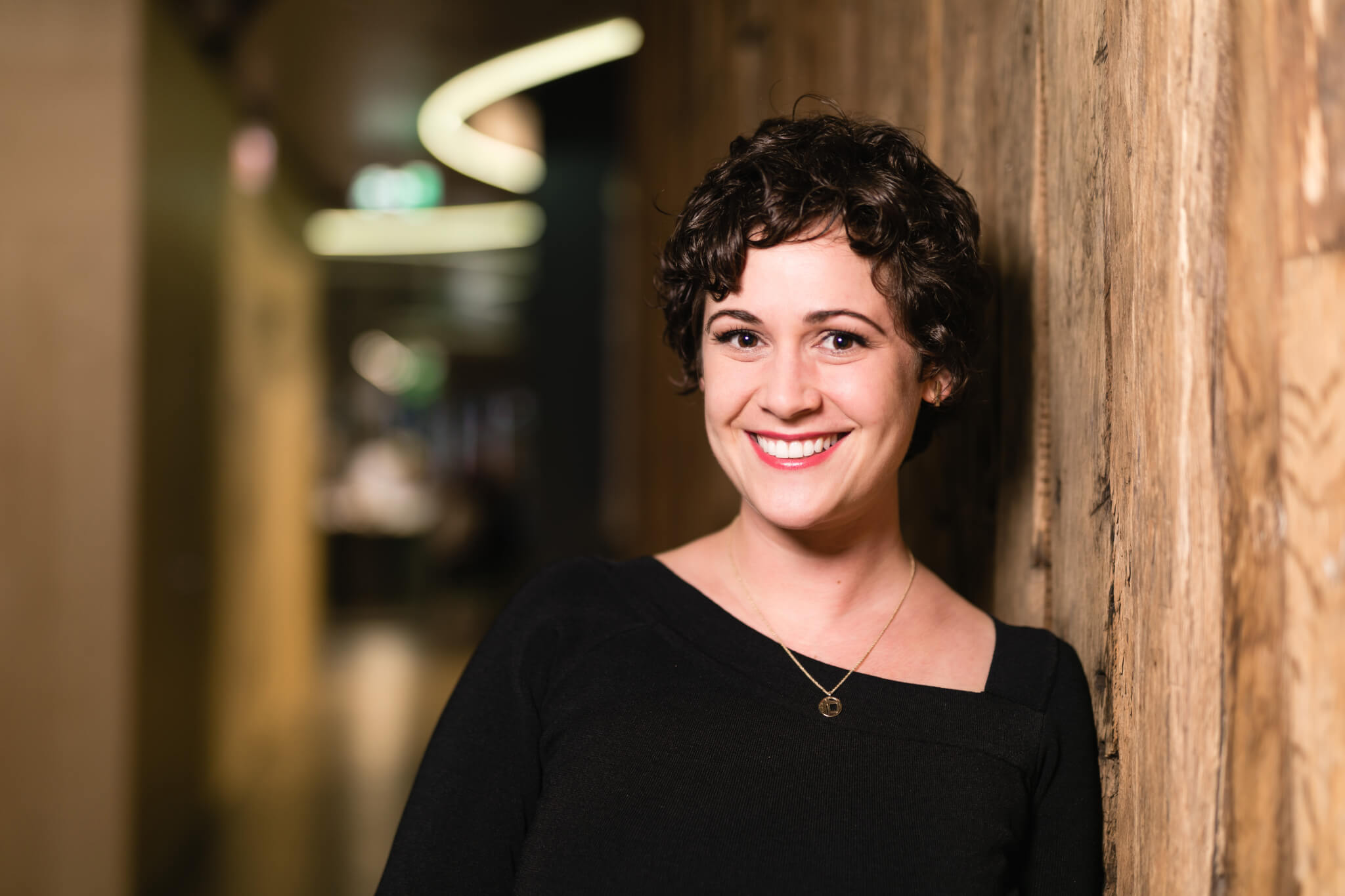 "Grammarly is driven by its EAGER (Ethical, Adaptable, Gritty, Empathetic, and Remarkable) values, and this is evident in my experience with the company. As a bisexual woman, I am supported by the inclusive and supportive community fostered by Grammarly. The company also puts its values into action by proactively dedicating resources to make the product more inclusive.
"I always feel that my experience and identity matter at work by how Grammarly provides the space and occasions to share my perspective. We've also supported the broader LGBTQ+ community by sponsoring and recruiting at Lesbian Who Tech summits, demonstrating the company's commitment to D&I. Personally, attending and speaking at these events has reaffirmed how Grammarly values my authentic self."
SAY Yang, Content Marketing Manager, Employer Brand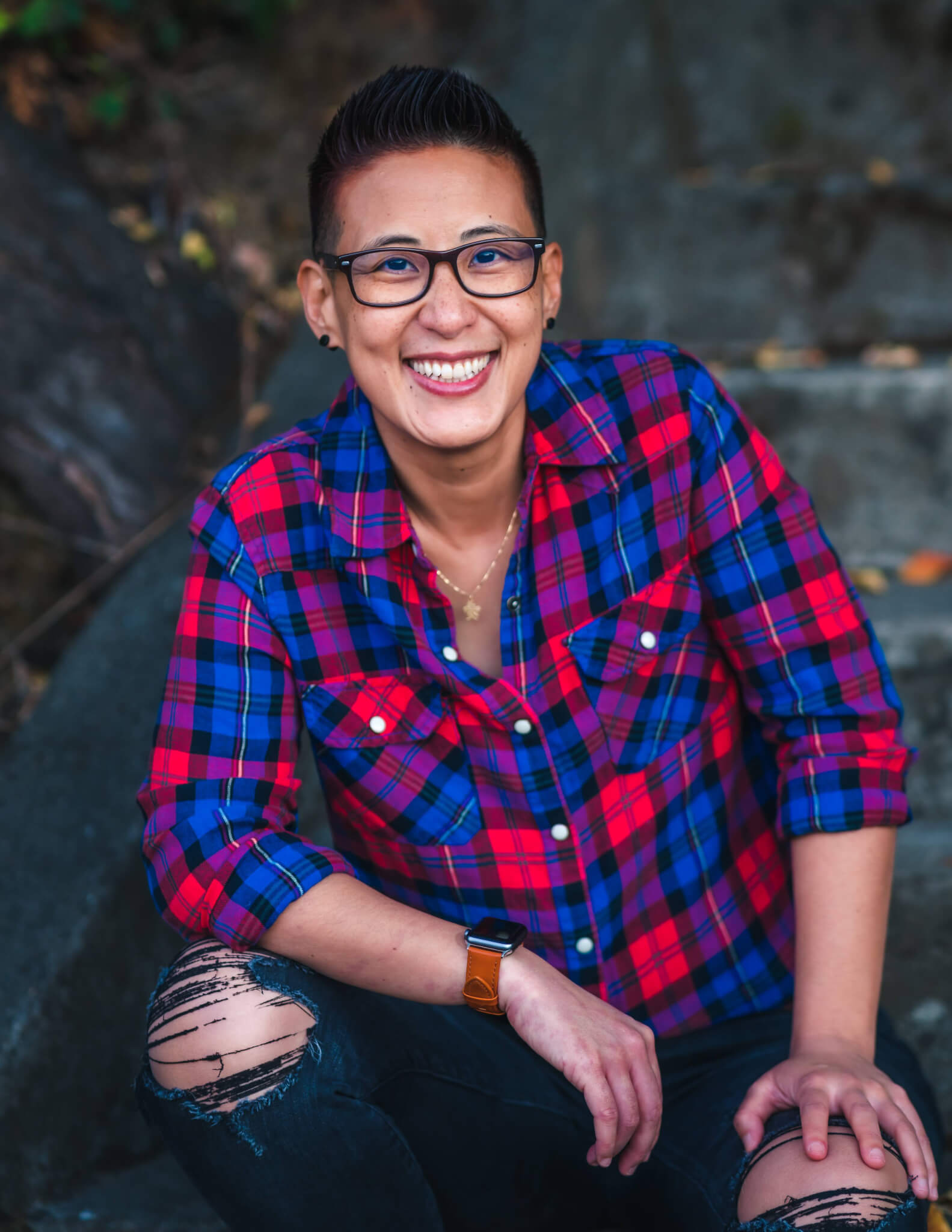 "Grammarly supported me as a nonbinary queer person even before I joined in November 2020. I attended Grammarly's Senior Content Strategy Manager Celeste Mora's talk at Lesbians Who Tech Summit 2020 and we made a great connection. A couple months later, she asked me to apply for a content marketing manager position on her team. The fact that she specifically reached out knowing I'm nonbinary and queer shows that Grammarly values D&I beyond mere words and backs it up with action.
"It's vitally important to be able to be my unique self at work. A 2017 Harvard Business Review study found that in order for teams to be successful, it requires psychological safety for all to feel safe to be themselves. My first week at Grammarly, I attended a Transgender Day of Remembrance (TDOR) vigil. My team members and I openly shared our grief and tears were shed. That's when I knew I could be authentic at Grammarly."