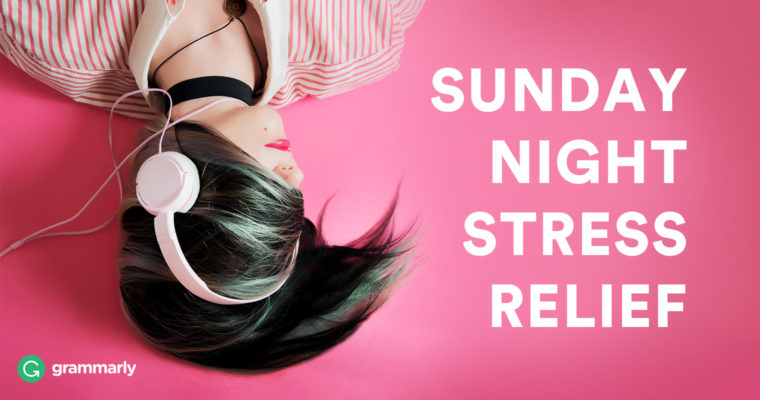 There's a gentle balancing act in calibrating a mellow playlist, say for the Sunday evening before a hectic workweek.
Cue up too many happy songs and the result can feel saccharine. Too many sad ones will just leave you depressed. Jams that get you moving are fun when you're going out, but tonight you're staying in. Then again, you need something with a pulse: you're not winding down for bed quite yet.
As the sun sets on your weekend and you curl up, perhaps to read or do a little writing, we've got you covered. Here's our take on a relaxing Sunday night playlist.
Start with an old-timey vibe
What says "It's okay, you're right where you're supposed to be" more plainly than the sun-dappled voice of Van Morrison?
Classics like "Sweet Thing" kindly refrain from jerking your attention or ensorcelling your dancing shoes, but the track's layered strings reward attentive listening, if that's your thing.
What follows is a meandering instrumental cut by Willie West. Instrumentals will be a recurring theme on this playlist. That's because it's often easier to read or write when the part of your brain that handles words isn't also being barraged with lyrics.
The tale of Donnie & Joe Emerson is a heartening one for creative dreamers. The young Washington farm boys' self-produced 1979 album was initially an expensive flop. But when it was rediscovered in 2008, it became critically lauded—and was eventually reprinted.
Rounding out our old-school quartet is Billy Fury:
The track's playful bassline again stops short of forcing you to dance, but it might just put a smile on your face.
Zone out
Shifting gears, the warm samples of this Land of the Loops mix chart our path toward more electronic fare. It's a pleasant balance of placid and wistful that leaves plenty of room for the mind to drift.
There's just one word for this jam by English producer Forest Swords: hypnotic. Your humble blogger is frequently known to write with his phone in airplane mode and a Forest Swords record like Dagger Paths or Fjree Feather on the turntable.
Hewing still to instrumentals, we turn next to a recent collaboration by Louisiana producers Suicideyear and Outthepound. Though he's known for working with rappers, Suicideyear's careful blends of synth and 808 are often just right to quiet a restless mind.
We conclude our instrumental run with post-rock majesty. This Will Destroy You's Young Mountain was recently reissued for the album's tenth anniversary, and patiently building tracks like "Happiness: We're All In It Together" hold up beautifully.
Transcend
The haunting voice of the late Patricia Keenan shepherds us into the final movement of our playlist. A departure from Broadcast's noisier tunes, "Tears in the Typing Pool" is a memorable work of understated sadness.
After two decades apart, the English shoegaze outfit Slowdive reunited in 2014, and is poised to release a new album this May. The gently swelling teaser single, "Sugar for the Pill," is the kind of song to carry you through whatever tribulations Monday might hold.
Colleen Green knows a thing or two about anxious nerves, as evidenced in tracks like "Deeper Than Love," her arresting meditation on a fear of intimacy. That makes the conclusion to her 2015 album, I Want to Grow Up, all the more remarkable: "Whatever I Want" finds Green feeling unencumbered, just like you want on a Sunday night.
Finally, before she became the guitarist for the house band on Late Night with Seth Meyers, Marnie Stern was known for shredding.
Stern's resplendent fingerwork is in effect on "The Things You Notice," a lovely paean that leaves us ready to take on the workweek.