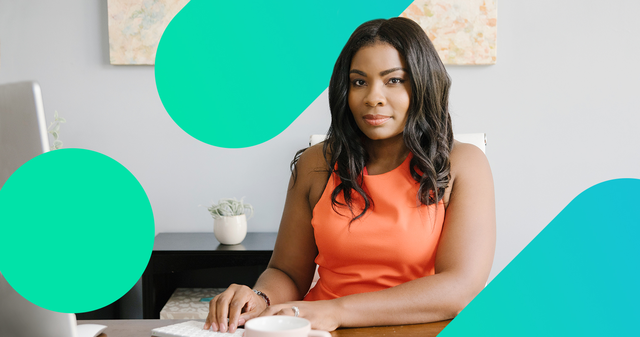 Nikole Collins-Puri is many things: a nonprofit CEO, an advocate for girls, and a Grammarly user.
Nikole leads Techbridge Girls, an organization that is exciting, equipping, and educating girls through STEM (science, technology, engineering, and math). She's passionate about creating opportunities for all girls, and her organization works to do this by exposing girls in underserved communities to technical professions.
We sat down with Nikole to learn more about how Techbridge Girls is improving lives and how communication fits into her role as a leader.
How are you "exciting, equipping, and educating girls through STEM" at Techbridge Girls?
Techbridge Girls champions equity in STEM education and economic opportunity for all girls, no exceptions. We do this by designing and delivering high-quality, fun STEM programs and learning experiences specifically to girls from low-income communities. To generate more access and broaden our reach to these communities, we also train educators to deliver our unique approach to programs across the country. As a National Science Foundation grantee for over 15 years, we use our evaluation data to share our research and resources to inform the larger field. Our approach is based on the following foundational principles: ● Equity ● Engaging and equipping a broad community of support for girls ● Exposing girls to a broad array of STEM disciplines ● Research and rigor
What do you want to communicate to the girls your organization work with? How do you get these messages across?
What we want to communicate to our girls is that STEM is a vehicle that can unlock your fullest potential and set you on a path to economic opportunity and better opportunities. We want our girls to know that their experiences, stories, backgrounds, and struggles matter and will make the STEM industry more innovative and inclusive for everyone. We want Techbridge Girls to know that they are amongst a community of sisters who are waiting to pull them up and pass the baton as they walk this journey. We want our girls to know that they have the tools, they belong, and can contribute, lead and thrive in STEM.
We get these messages out in various ways—through our dynamic staff who are with our girls throughout the year, our educators who we train, our research that we put into the field, our social media, and through partners like Grammarly who give us a platform to amplify our message. But the best way to get these messages across is when our girls can share this message with each other and themselves. When we have an opportunity to amplify their stories and victories, they become the best messengers. When our girls get their electrical circuit working, solder two wires together or saw a two-by-four in half, or when our girls can play back the messages we're sharing with them, that feels like success for us.
Why is clear communication important for a nonprofit leader?
Clear communication is important for any leader, period. If you cannot articulate your vision, then how can you expect others to feel motivated and empowered to follow you? As a leader, words matter, and how they come across and land with others can empower or demoralize them. Because of that, clear communication must also be intentional—how do you want the individuals to feel, act, or be inspired? As a mission-driven organization, I must ensure that not only is my communication clear but also intentional, so that we can serve our girls and galvanize champions who will help drive our mission forward.
How has Grammarly helped you achieve your goals?
Grammarly has given me confidence. It doesn't just correct me, it teaches me to be a better writer.
As CEO, I use Grammarly for all my writing—from internal emails to grant proposals and everything in between. Grammarly is a low-cost editor on staff that allows me to know that I am putting my best foot forward when I communicate to staff, funders, and partners.
More from Grammarly: Meet 4 Grammarly Users Who Will Inspire You
How To Add New Words to Your Personal Dictionary
How To Learn New Words While Writing
How Do Grammarly's Products Work?
Why Concise Writing Gets More Readers
Why Hedging Language Undermines Your Writing
How to Select Your English Dialect
Splitting Paragraphs for Easier Reading
How We Use AI to Enhance Your Writing