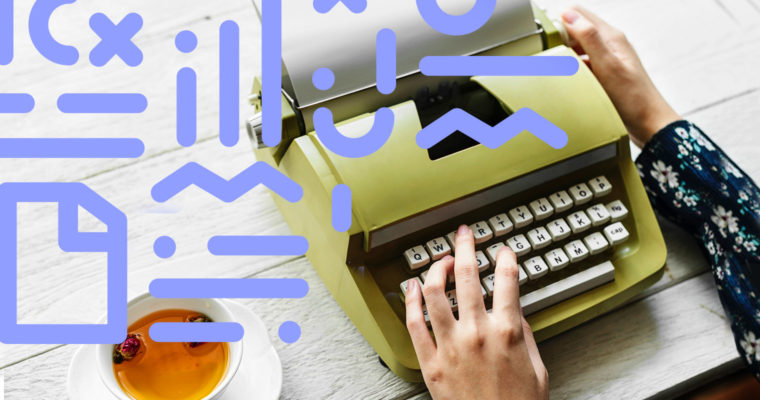 Your freelance kingdom will come if only you have the connections, right?
Yes—and no.
A steady stream of people willing to connect you to projects is a key factor in launching a successful freelance career. But another factor that's often overlooked is building that steady stream from the ground up.
While it might seem like we're networking all the time—from sending emails by day to scrolling through social media at night—building the right network is an entirely different story. And for freelance writers, it is the most important story in your career.
Chances are, you probably stumbled upon a writing gig that an old college professor or a family friend asked you to do as a favor. You then realized that freelance writing is a viable career path and your entrepreneurial mindset kicked in. You thought, "I can do this myself!"
Great! But where do you begin?
No matter your level of experience, you can network the right way. By utilizing this two-step outreach strategy, you can network and pitch your freelance writing services in a way that solidifies a steady stream of clients (and cash).
Technique #1: Get Physical
Online outreach is important, and you definitely want to develop a web presence that shows off your skills. But what's just as important to finding and securing a reliable network of clients is to meet people in person.
Take advantage of in-person networking opportunities where you can relate to people, share your story, and connect on a personal level. People place high value on face-to-face communication and will remember you—if you're memorable.
Follow up with people you meet and be inventive in your approach. Not everyone will respond, but others could become long-term clients.
Good news: there are tons of networking events. If you live in a major metropolitan city or suburb, start with your Chamber of Commerce. You can also attend a visitor's bureau meeting or a local convention and hand out your business card. Traditional, we know, but it works.
"Meeting other young professionals has fueled my creativity and propelled my freelancing on a number of projects," said Haleigh Ehmsen, a writer based in South Bend, IN. "From technology to youth development, networking can supply jobs you never imagined you'd write about."
If you're feeling uninspired by the thought of a young-professional college fair, there are also sites like Alignable, Eventbrite, Meetup, and of course LinkedIn and Facebook, which all post regular events that are teeming with pitching opportunities. Never underestimate the power of a handshake, especially when it comes time for referrals.
Technique #2: The Confident Pitch
Once you've established a solid network, you are ready to pitch.
There's a massive difference between a copied-and-pasted pitch and one that proves your value from the get-go. Don't beg, and don't seek out gigs that are the wrong fit.
Most of all, you have to show confidence in your own abilities to write fantastic content. Never pitch a business owner with, "I may be able to deliver the content you need." If you're uncertain about your skills, there's zero chance that your prospect will look beyond it and hire you anyway.
Instead, spruce up your pitching skills by using an online writing assistant like Grammarly.
With Grammarly, you can communicate with more confidence. Talk about what you can do, even if you don't have a high-profile portfolio.
"My rule of thumb with pitching is to be as brief as possible. People don't have time to read through all of your credentials and your grandiose ideas. Get to the point fast, and reach out again in a few days," said Ehmsen.
Prospects will be more intrigued by how your specific skill set will fit within the scope of their project—so do the background research and sell them on it.
Just like any standout résumé, you don't want to just tell someone you're "creative" and "deadline-driven." Instead, you strive to show them how innovative you are with samples and evidence. This same logic applies to pitches and, subsequently, landing freelancing gigs.
Once you develop a network of in-person connections and learn how to pitch with confidence, you'll be on your way to the freelancing career you've always envisioned. Trust us: The way you sell yourself matters just as much as the skills you're selling, and Grammarly has you covered.