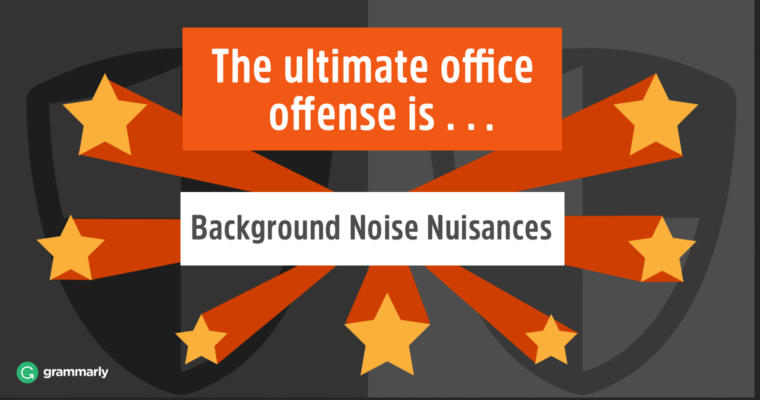 Ah, March Madness. Every year, this season reminds college basketball lovers to root for the underdog, try their hand at predicting tournament results, and believe in their team. Similarly, our March MADness tournament to choose the worst work habit has had some upsets, a few underdogs, and ultimately, one champion. If you voted in one or more of the polls, thank you! Your voice has been heard. Here are the highlights of the search for the worst office pet peeve.
The Conference Champs
If you recall, we originally had four conferences defining the common areas where your coworkers may annoy you: work chat, email, phone calls, and in person. We had some tough competitions both in the first round and in the Not-So-Sweet 16 between these contenders, but here were the worst pet peeves for each medium.
The Worst Chat Crime: Emoji Overload
????☠️ These people like to send a string of seemingly useless emojis in work chat, especially in public channels. While they may think it's cute, it actually shows they have nothing to say.
The Worst Email Fail: Autonotification Email Hell
Autonotifications are sent automatically when someone updates a task, project, or chat. In the best-case scenario, these autonotifications can be batched, but usually your inbox gets swamped by minor updates to various channels. Is it really necessary to know that someone left a chat? Rarely.
The Worst Call Catastrophe: Background Noise Nuisances
We've all joined a call where the other participants sounded like they were either in an echo chamber, a wind tunnel, or the middle of Times Square. Nobody likes those calls, and nobody likes distracting background noise.
The Worst IRL Irritation: "Well, actually . . ."
This phrase is the hallmark of a know-it-all. With a penchant for perfection and an inability to filter relevant details from irrelevant ones, these people never miss an opportunity to correct or clarify themselves and others.
The Ultimate Champion: Background Noise
According to our followers, background noise on phone or video calls is the worst work communication offense. And we have to admit, it's pretty obnoxious to hear microphone feedback, talking, crunching, beeping, traffic, or much of anything on a call.
Now that we've identified the worst office crime, where do we go from here? Check back in the coming weeks and months to learn how to avoid background noise, CC faux pas, and other behaviors our followers have identified as obnoxious.
What do you think of this champion? Let us know your thoughts (and feelings) in the comments below.