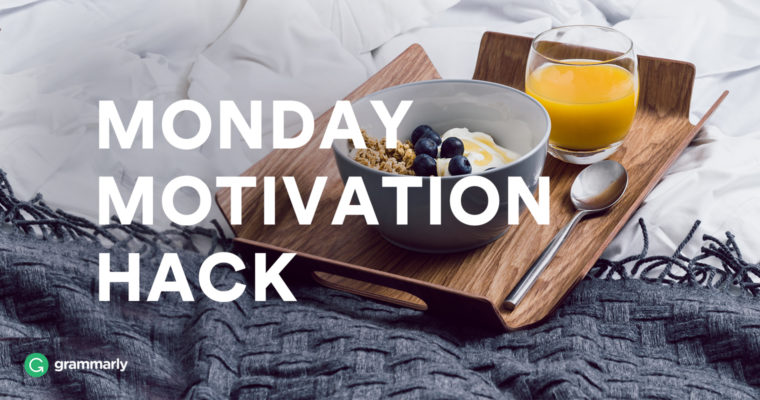 If you win the morning, you win the day.
Mornings set the tone for your day. If your habits are bad or simply uninspiring, they'll steamroll your productivity and focus for the whole day. This week, we looked at what a range of successful people do in the morning. Groups included up-and-coming millennials, productivity hackers, and various kinds of leaders. Here's a sampling of what they had in common.
1 Start the Night Before
For many, the morning routine actually starts when they crawl into bed the night before. Prep for the following morning can include setting out clothes, double-checking the next day's to-do list, or disconnecting from technology enough to ensure deep, healthful sleep during the night.
2 Get Up Earlier
The majority of successful people are early risers. When you analyze the benefits, it's easy to understand why—you're less likely to get distracted and you have more willpower. Plus, it's great motivation to sit down at your desk and feel like you've already accomplished a lot because, see, you're pretty amazing.
No matter where I am in the world, I try to routinely wake up at around 5 am. By rising early, I'm able to do some exercise and spend time with my family, which puts me in a great mind frame before getting down to business. — Richard Branson
3 Move
Whether it's yoga, a light walk, stretching, or a full workout, almost everyone tries to do some form of movement to shake off the grogginess of sleep.
4 Hydrate and Fuel Up
Breakfast is the most important meal of the day. Not one "successful" morning routine we found skipped breakfast and hydration. Some were quite regimented (8 oz of water with lemon upon waking, without fail), while others were more casual. Regardless of what works for you, make sure you get water or tea and some food in the morning!
5 Meditate or Practice Focus
Tim Ferriss claims in his podcast that more than 80 percent of the people he interviews practice some kind of focus training or meditation. This practice can help set a calm tone for the day while also helping your brain focus throughout the day. His suggestions for success include finding the right format for you—even listening to a song with focus and intent can work wonders—then practice a minimum of 5 sessions before you decide to keep or toss the activity.
I made a deal with myself: If you don't have 10 minutes for yourself, you don't have a life. There's no excuse. So I have 10 minutes, and I do this little ritual. —Tony Robbins
6 Set Your Goals for the Day
Almost everyone made time to revise their intention for the day. Many people did this mentally and only wrote down their priorities once they got to the office, but you can also set aside time to tweak schedules, to-do lists, and priorities on paper.
7 Practice Gratitude
When you arise in the morning, think of what a precious privilege it is to be alive—to breathe, to think, to enjoy, to love. — Marcus Aurelius
Expressing gratitude in the morning helps to set a positive tone for your day and keeps any burdens during the day in perspective.
8 Work
A significant number of people make time to check and send emails, write, or work on personal projects. Even though they worked on different kinds of tasks, without fail everyone who did some kind of work did it as a very consistent part of their morning.
Tips for Starting a Morning Routine
Imagine and Plan Your Ideal Morning
It can be tempting to take Tony Robbins' morning routine and try to replicate it step for step. While this may be a good starting point, you are a completely different person, living your own unique life. A fantastic routine is deeply rooted in knowing yourself and what makes you feel confident, accomplished, and motivated. Spend time imagining your perfect morning and mapping out three to five goals for every morning.
Don't Make It All or Nothing
Once you understand what you want to accomplish every morning, give yourself some flexibility. Tim Ferriss recommends that you aim for at least a 60 percent completion rate of your morning goals. Life happens, and you may not always have your perfect breakfast or be able to squeeze in a forty minute run; be gentle with yourself.
Ease Into It
Though it will be exciting to start your new morning habits, it's probably a bad idea to go whole hog. It can be painfully time consuming to adjust your sleeping schedule, let alone start exercising and making a full English breakfast every day. Prioritize your goals and introduce one at a time. As you get more and more comfortable with your new habits, keep tweaking, but take your time.
Do you have a morning routine? What is it like?
Looking for more productivity inspiration? Check out last week's Monday Motivation Hack—taming your to-do list.
---
Whether it's a to-do list that never seems to get done, a less-than-inspired morning routine, or a tendency to get distracted (damn you, social media!), we've all got a hole in our productivity armor somewhere. Every Monday, we're going to be analyzing common bad habits that could be holding you back and offer a hack or two to help you get more quality output from your time. Our Monday Motivation Hacks will help get you into fighting shape and give you some new tactics to try out on the battlefield.