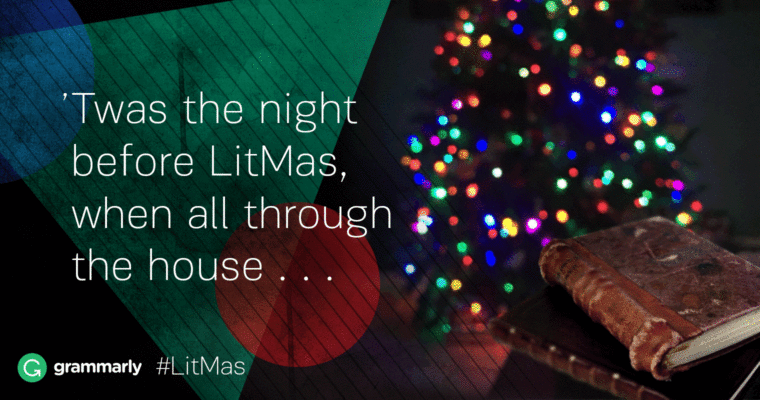 Merry LitMas Eve!
If you recall, LitMas is our made-up bookish holiday to celebrate all things nerdy and word-related before the holidays. So far, we've given you everything from winter quotes to Christmas grammar fails, and we've loved every minute of it. Although we're sad to see this nerdy holiday season come to a close, our penultimate gift will be sweet. Literally.
Because we know food is a large part of any holiday, we've collected some of our favorite holiday food words. As you read through this list, try to imagine a food that you could describe with each word. Or, if you'd like an extra challenge, try complimenting (or critiquing) your neighbor's cookies, your coworker's pie, or your mom's Christmas dinner with these words!
1 Toothsome, adj.
Definition: Temptingly tasty.
2 Flaky, adj.
Definition: Easy to break into pieces.
3 Saccharine, adj.
Definition: Sickly sweet.
4 Piquant, adj.
Definition: Having a pleasantly spicy taste or appetizing flavor.
5 Verdant, adj.
Definition: Lush with green foliage.
6 Treacly, adj.
Definition: Having traits of molasses (treacle).
7 Acerbic, adj.
Definition: Sour, bitter, or sharp.
8 Ambrosial, n.
Definition: Tasty enough to be served to the gods.
9 Rich, adj.
Definition: Full of flavor, sweetness, or fat.
10 Edulcorate, v.
To make something more palatable.
11 Sapid, adj.
Definition: Having a strong, great taste.
Did we miss one of your tasty Christmas word favorites? Tweet your favorites with #LitMas.