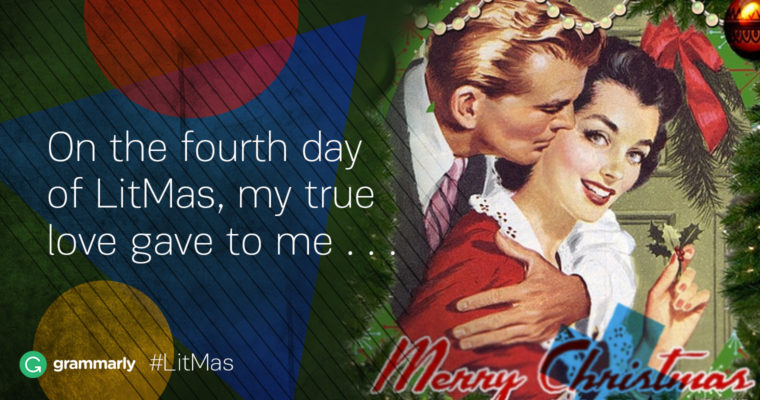 Holiday season is fun, but it's also hectic. You may get a few days off from work or school, but with all the parties, family gatherings, feast cooking, gift shopping, and other celebratory goings-on, there may not be much time left over. What's a bookworm to do? Get creative, that's what! Here are four ways to sneak some reading time into even the busiest holiday schedule.
1 Share the Joy
For many, the holiday season is an opportunity to gather loved ones together and spend quality time with each other. Why not turn reading into a bonding activity? Find a funny or heartwarming short story to read aloud to your family. Who knows? It may just become a beloved holiday tradition. If nothing else, it's a good way to keep little ones entertained and out from underfoot—your hosts will thank you.
2 Carve Out Alone Time
We get it, though. Part of the reason many of us enjoy reading is the quiet alone time. We're not suggesting you actually hide from your friends and family over the holidays, but there's nothing wrong with turning down an invitation in favor of a quiet night in. And if there's still holiday prep-work to be done (gift shopping, meal planning, travel arranging), get it out of the way today. With all that done, you can spend your precious holiday time reading instead of frantically trying to cross things off your to-do list.
3 Keep Your Book Handy
Be prepared to seize any opportunity. Will you be stuck in the car for an hour traveling to Aunt Miriam's house? Don't waste that transit time staring into space—bring your book along! After a lovely holiday dinner, you may find yourself surrounded by happily dozing friends and family—you might have time for a whole chapter. And if you really just need a break to peruse a page or two, you can always try that age-old introvert trick: pretending you have to go to the bathroom.
4 Explore New Ways of Absorbing Books
One reason to love ebooks is that you can carry your whole library around with you on an e-reader or even your mobile phone (see no. 3 for ways to take advantage of this). But don't forget about audiobooks. If you've never listened to one, give it a try. Scrubbing down the kitchen before guests arrive isn't such a tedious chore when you can also listen to a thrilling novel.
What are your strategies for making time to read during the holiday season?